FAREWELL, 2020
Well, certainly none of us were expecting 2020 to be quite as eventful as it has been, and there are still a few days left to go. From the bushfire crisis—where writers showed great community leadership to support the relief effort—to the rapid momentum of COVID-19, and the urgent Black Lives Matter movement, this has been a year of great challenge and extraordinary upheaval.
South Australia fared better than many throughout the pandemic, but we all experienced degrees of loss, separation and uncertainty. I have been heartened, though, to have had so many conversations with writers during the course of the year, and just to be with you through it has made a tough and peculiar time much brighter.
I extend my sincere thanks to Writers SA's community for sticking with us while we adapted to the many changes of this year—from a sudden dash from our HQ on North Terrace to our team working from home and cancelling travel-related projects, to introducing new online programs, and a few ups and downs as we reintroduced physical events before the second local outbreak. Happily, we were able to celebrate the end of the year with you at our members gathering in Adelaide last week.
To round out 2020, here are just a few of the things we did in one of the most unforgettable years on record.
Highlights
Remarkably, we launched many new initiatives in 2020. I am proud of our literary criticism project, A Year in Review, that is providing coverage of books released during the pandemic, with a particular focus on SA writers and critics sparking connections with the national literary conversation. Thanks to our partners The Adelaide Review and InDaily, and to the Australia Council for the Arts.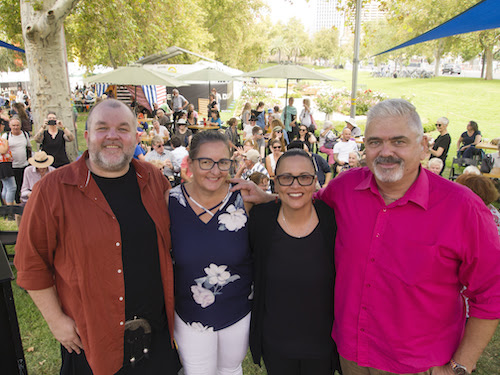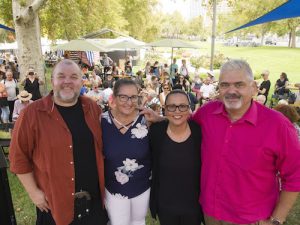 Writers SA produced the inaugural performance event, Deaf Storytellers Live, at Adelaide Writers Week in March 2020—and I can reveal that it will return to the stage again in 2021 with a new group of writers and a whole new look, due to be announced early in 2021. My congratulations to the entire 2020 artistic team: Stuart Anderson, Joanna Agius OAM, Debra Swann, and Paul Bartlett, facilitator Indigo Eli, and mentors Hannah Kent, Manal Younus, Jared Thomas, and Sean Williams.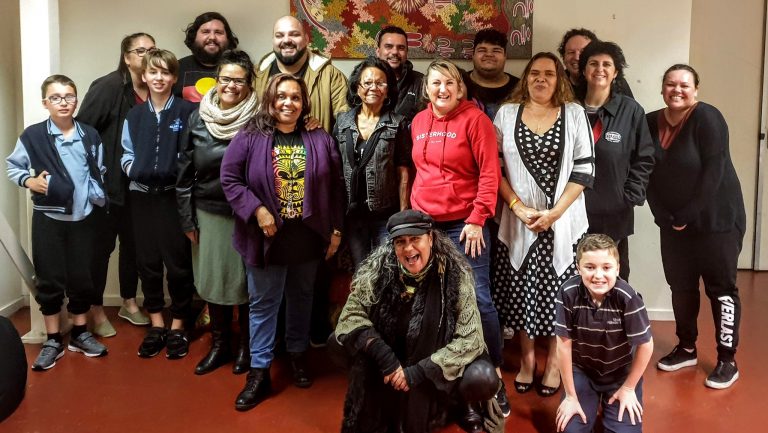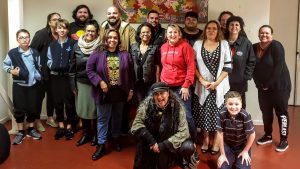 We supported the phenomenally talented—and ever growing—SA First Nations Writers Group, coordinated by Edoardo Crismani. Under Edoardo's curatorial leadership the group has welcomed guests including Magabala Books publisher Rachel Bin Salleh and First Nations of Australia Writers Network (FNAWN) chairperson Yvette Henry Holt to make lasting connections. The group has a massive 2021 planned and we invite all SA First Nations writers to get in touch with Edoardo and get involved.


During the winter months, Writers SA partnered with Fabrik and the Adelaide Hills Council to present the InSite: Portrayals of a Pandemic postcard project. This collaboration was a beautiful cross-artform exploration of visual art with journalling, poetry and letter writing.
We also introduced our monthly member book spotlight, rounding up the new releases from Writers SA's community throughout the year—which revealed itself to be an extraordinarily rich time for writing and publishing in SA. Congratulations to all, it is a very special achievement.
And of course, we hosted a stellar lineup of local and national writers, editors, agents and publishers for a comprehensive workshop program to provide essential professional development and joyous encounters for our craft, careers and creativity. Thank you to everyone who worked with us throughout the year to share your skills and expertise.
Thank you
Through it all, it has been delightful to welcome so many new faces, new staff, and new members to Writers SA from all parts of the state and wider Australia, and I've also had the privilege of chatting with new members overseas. I'm glad that our projects, workshops and events have been able to provide connection, time to write, and deliver inspiration to so many. Writers SA can't do what we do without your support—so thank you for getting online and joining us through your digital screens. We appreciate sharing every moment with you.
Stay safe and keep writing. See you in 2021.
— Jessica Alice, Director, Writers SA