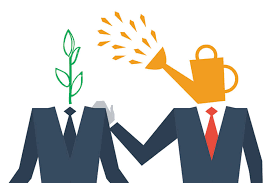 The Writers SA mentorship program is designed to connect our members with a suitable mentor, at any stage of their writing careers. From writing craft, editing, pre publication, to marketing and publicity mentorships – and encompassing a wide range of genres – Writers SA will assist you to identify the most appropriate mentor for your needs.
Selection of Mentor
There are a number of mentors listed on our website. Please familiarise yourself with them and prepare a shortlist of preferred mentors.
Process
Writers SA will connect you with a mentor within four weeks of application. Mentorship fees must be paid in advance in full to Writers SA.
What to expect
Mentorship hours are billed for actual time spent, in 15 minute (minimum) increments. This includes all contact with the mentee including phone/Skype/IM conversations, emails, reading and feedback time and face to face meetings.
Note this means that if you send four emails to your mentor, that will equate to one hour of mentorship time.
The mentor and mentee will develop a shared timetable and plan, including identified goals, and will keep a weekly record that tracks progress towards goals and time spent by the mentor.
Any questions or difficulties will be resolved by Writers SA.

Rates
Mentorships are offered in five hour blocks.
5 hours                      $550
10 hours                    $880
20 hours                    $1650
You can add additional blocks upon completion of initial blocks if you and your mentor agree that this would be beneficial for your work.
How to apply
To book into the mentorship program, please fill in this form and return to info@writerssa.org.au
You will need to identify at least one (maximum of three) goals for your mentorship and agree to the full terms and conditions.