Sharon Kernot has an MA in Creative Writing from the University of Adelaide and a PhD from Flinders University. She has tutored at TAFE SA and Flinders University, and for three years worked at Writers SA as Writer-in-Residence for people with disabilities. She has conducted workshops for writing groups, libraries and schools, and judged poetry and short story competitions. She was editor of Garron Publishing's Southern-land Poets Chapbooks series from 2013-2020.​
Her award-winning YA verse novel, The Art of Taxidermy, was shortlisted in the 2017 Text Prize and published by Text in 2018. It has been shortlisted and longlisted for a number of awards including the CBCA, Inkys, NSW Premier's Literary Awards, ABDA Awards, Prime Minister's Literary Awards and the REAL Awards.
Her debut novel, Underground Road, was shortlisted in the Adelaide Festival of Literature Awards and published by Wakefield Press in 2013. Her poems and short stories have been published in journals, anthologies and magazines including Best Australian Poems, ​Mascara Literary Journal, Australian Love Stories, Meniscus, Verandah, Island, APJ, Southerly, and Aesthetica. In 2020 she won the Matthew Rocca poetry prize and in 2021 her short story 'Like a Cork' was shortlisted in the Bridport Prize. Her next YA verse novel, Birdy, will be published by Text Publishing in 2023.
Genres: Fiction and poetry: novels, short stories, verse novels, poetry.
Availability: Assessments and mentoring
Books Published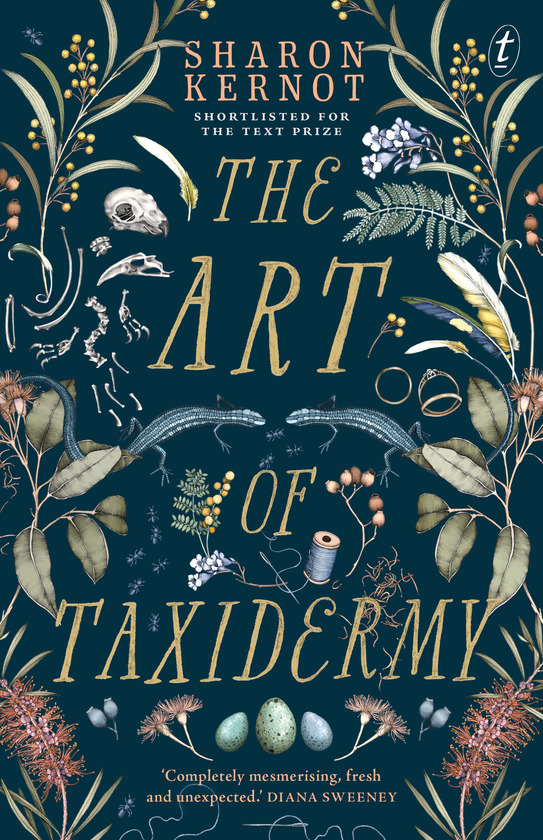 The Art of Taxidermy
Text Publishing (Melbourne) - July 2018