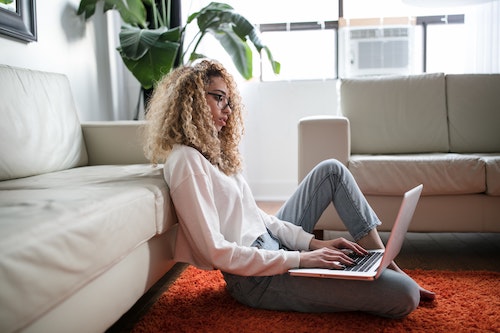 Writers SA has taken proactive steps to protect and care for our community. Our team of staff are now working from home and we are moving our autumn workshop program to online streaming.
While we value face-to-face gatherings, digital workshops will allow us to be more accessible to regional writers, keep us safe while we adapt to the current environment, and most importantly, continue to support the writers in our autumn program who have eagerly prepared workshops for you.
Our existing program that was originally released to be in-person classes will now be delivered via online streaming on Zoom, due to precautions relating to the pandemic. We're working with our presenters to make these sessions just as dynamic as face-to-face. There may be some changes to the price to reflect any changes to duration of the sessions (for example, if a three-hour workshop is reduced to two hours), but any changes made after tickets are booked will be compensated with credit. For any workshops that have been cancelled,  participants will be notified and receive full credits.
A few tips on online streaming:
– Online workshops are as easy as having an internet connection and a device with a camera. A desktop PC or Mac works best but laptops and even phones can be used to dial in.
– You will be sent a link to join a few days before the workshop. You click on the link and it takes you to a private chat room where you can listen to the workshop speaker and then have time for questions. You can even try the link once you get it to ensure you can log in.
– Please respect the rest of the people in your group and mute your microphone at all times while the presenter is presenting. Background noise in houses such as TVs, pets and children can effect the sound quality.
– If you wish to register more than one participant into a workshop, you must do this one-by-one. We will need an email address for each participant to receive the online invitation in order to join.
For more info on joining Zoom meetings, please see their comprehensive help section online, and watch this quick video – and for any queries please contact us on email or call us on 08 8223 7662.