Dr Lee Kofman is a Russian-born, Israeli-Australian novelist, short story writer, essayist, memoirist and former academic based in Melbourne. Lee is the author of three fiction books and two memoirs: Imperfect, which was shortlisted for Nib Literary Award 2019, and The Dangerous Bride, co-editor of Rebellious Daughters, and editor of Split– anthologies of personal essays by prominent Australian authors. Her short fiction, creative non-fiction, journalism and poetry have been widely published internationally.
We're thrilled to have Lee present two very special workshops on the art of creative non-fiction on March 14 – ahead of her time in Adelaide, we talked to Lee about the writing life, literary success, the best snacks to fuel the creative process, and what to expect from her sessions.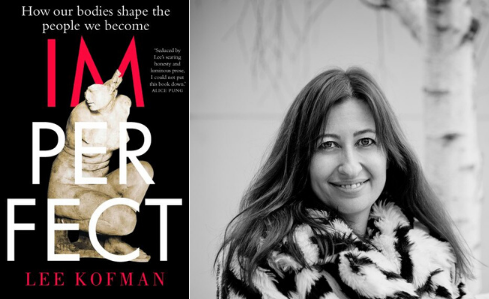 Writers SA: If you could tell your younger writing self anything, what would it be?
Lee Kofman: Many, many things actually… I really had no idea what I was doing in my first ten years or so as a writer (I started early, in my teens). But the main thing I wish I understood from young age is that in order to be a decent writer one actually needs to prioritise writing in their lives. Sounds self-evident? Well, for years it wasn't so for me. I used to put most other things – different careers, love affairs and other new experiences, even time-consuming hobbies such as cooking – first, fitting writing in between, rather than shifting my priorities the other way around. This happened, I believe, due to my greed for living alternative lives, and also out of fear – fear of failure as a writer. Only in the last seven years I began treating writing as my chief occupation.
How did publishing your first book change your writing process?
Well, initially – it actually simply blocked me… That book, a semi-autobiographical novel about growing up with scars on my body, was published when I was only twenty years old. And that was a big mistake, to publish a book so early. I was too young to write decently. Even my publisher admitted it was more a diary than a literary work. The book earned me some media attention, but no reviews and barely any sales. It quickly vanished into the vacuum. In the year following that publication, I was so demoralised that I stopped writing. But not reading. That year I read more than ever and I actually thought more deeply about what literature was. When I resumed writing, I was a slower, more careful and self-critical writer. So in the long term, I think that initial sad experience benefited the way I write by injecting more thoughtfulness into my process.
What's the best piece of writing advice you ever received?
The best advice I received was actually also the worst advice I've ever received…. I received it from many people, mostly migrants like myself, during my first years in Australia. They all said: 'Forget writing in English, you have to be a native speaker for that.' But I always love doing the opposite of what I am told, so that advice helped to dare and change my writing language sooner, just to show my 'advisers' that I could…
What are you most looking forward to during your time in Adelaide?
This is my first time teaching writing in Adelaide, so I'm really keen to meet some local writers. Plus, I'll be teaching my favorite genre, creative nonfiction, which is something I'm always looking forward to doing
.
What does literary success look like for you?
For me it has never been about sales/money. Not because I'm not interested in that, but simply because I'm not that kind of a writer. I'm a so-called 'literary writer', which means my books never sell in considerable numbers (another word for my kind is 'mid-list author'). But if I get reviews in the places I respect and if my work speaks to enough intelligent readers, this is a success for me. I think I write to 'impress' a certain type of a reader.
What nonfiction essay or book do you find yourself going back to most often?
I tend to reread certain essays and books on writing periodically, or at least dip into them, and those works are all written not drily but creatively – like the best of creative nonfiction. My most go-to work is Francine Prose's Reading Like a Writer which is one of the most sophisticated analyses of what constitutes good literature I know of.
What should attendees expect from your workshops at Writers SA?
I'm looking forward to delivering a dynamic mix of theory, discussion and actual writing, with lots of readings recommendations sprinkled in between. And, hopefully, there will be some laughter and some tears there as often happens in my classes. Writing workshops are emotional spaces, because there is so much urgency in the air, and creative nonfiction classes are particularly like that because we often reach there to the rawest parts of people's lives and psyches.
Quickfire Q&A:
What are you reading right now?
Ginger Gorman's disturbing, and necessary, creative nonfiction work Troll Hunting. The book is superbly researched and, despite its chilling, and complex, subject matter – internet trolling – is highly readable.
What are you writing right now?
A book about writing actually… I'm approaching my well-trodden subject through the – hopefully fresh – lens of emotional honesty concept. I explore how active awareness of emotional honesty can help us to create better works, but also to make the writing process somewhat less torturous, and the writer's life more authentic.
Pen or PC?
Definitely my laptop. I have no romantic notions when it comes to writing by hand – my handwriting is atrocious and I can't write fast enough to keep up with my mind (that is, of course, when the writing flows, which doesn't happen every time I write).
Best writing snack?
Coffee! And more coffee. And some tea as well. I'm like Pavlov's dogs. As soon as I place a steaming-hot cup on my desk, I start salivating… oops, sorry, typing.