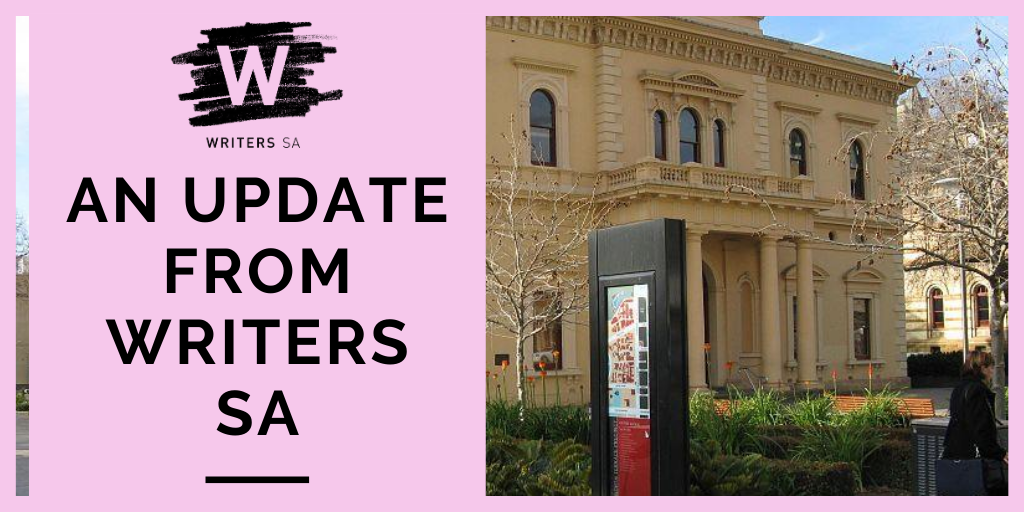 Greetings from Writers SA! To give you an update on Writers SA regarding Covid-19, we're still running our events online and the team continues to work from home most days. Email and phone remain the best way to contact us, and thanks for your patience as we get through a lot of correspondence.
We've been heartened to welcome so many new members to Writers SA from different parts of the state, the country and the world – we are really proud to have become a much more accessible organisation through our online events, and we will continue to offer a portion of our workshops online permanently moving ahead.
We're currently putting the finishing touches on our end-of-year workshop program and, while we're planning to host some sessions in-person, we will predominantly remain in the online sphere for now. We dearly hope to be able to see you face-to-face soon.
I'm excited to let you know that our members will receive an exclusive sneak peek on the next workshop program very soon.
I hope you are all safe and well.
– Jessica Alice, Director, Writers SA