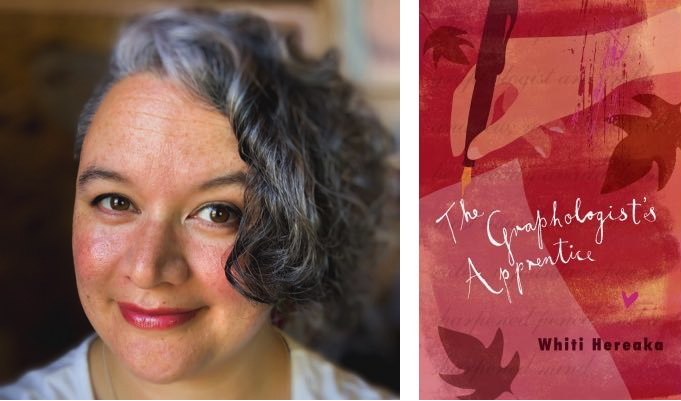 Renowned New Zealand novelist and playwright Whiti Hereaka is travelling to Roxby Downs this July as Writers SA's latest Writer in Residence. Working with the Roxby Downs Community Library, local writing and community groups, Hereaka will connect with both readers and writers, holding workshops and events in the region.
Hereaka's residency is part of Writers SA's Writers and Readers in Residence Project, which sees writers undertake an artistic residency in regional communities to activate reading as well as writing in the area. The Writers and Readers in Residence Project is assisted by the Australian Government through the Australia Council for the Arts, its arts funding and advisory body.
Writers SA Director, Jessica Alice says: ""It is such a pleasure for Writers SA to welcome Whiti Hereaka to South Australia from Aotearoa. Her residency is a rich opportunity for international cultural exchange, and I'm excited to follow her journey with the community of Roxby Downs."
Whiti Hereaka is an award-winning novelist and playwright of Ngāti Whakaue, Te Arawa, Ngāti Tūwharetoa and Pākehā descent, based in Wellington. She is the author of three novels: The Graphologist's Apprentice, and award-winning YA novels Bugs and Legacy. Hereaka has written numerous plays for stage and radio and was the recipient of the prestigious Bruce Mason Award for emerging playwrights in 2012.
Hereaka has been involved with Te Papa Tupu, an incubator programme for Māori writers, as a writer, a mentor and a judge. She is also a board member of the Māori Literature Trust. Hereaka is currently working on a novel for adults: Kurangaituku, and as a scriptwriter for Pukeko Pictures' animated show The Kiddets. She is also co-editor, with Witi Ihimaera, of an anthology of Māori myths — Pūrākau — published in 2019. Hereaka has taken part in several writers' residencies, both in New Zealand and abroad.
While in the region, Hereaka will be working from the Roxby Downs Community Library from the 19th July until the 9th August. She will be holding workshops and meet the author events, workshops and one-on-one consultations with aspiring authors and writers in the area.
Hereaka says: "I'm working on my second novel for adults called Kurangaituku which retells the traditional Maori myth of "Hatupatu and the Bird Woman" from the "villain" Kurangaituku's point of view. Traditionally, Kurangaituku is only a small part of Hatupatu's story. I'm interested in telling her story — because everyone is the hero of their own story.
"I'm hoping to spend my time in Roxby Downs working on this novel. I'm excited to visit a place so unlike any other I've visited before: perhaps a bit of South Australia will work its way into my work."
For more information, please contact:
Director of Writers SA, Jessica Alice: [email protected]
Program Coordinator at Writers SA, Bronwyn Tilley: [email protected]
Roxby Downs Community Library
P: (08) 8671 0500
E: [email protected]