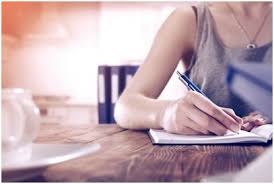 SA Writers Centre is interested in receiving workshop proposals from experienced teachers, writers and publishing industry professionals to include in our 2017 Program. If you are a published writer, or have relevant industry experience, please complete a workshop proposal form for each workshop you would like us to consider.
We are looking for a variety of workshops that:
we haven't recently run
are a mix of writing craft and professional development
have a new or unique element to them
are a mix of fiction and non fiction
are taught by a person with expertise in the relevant field.
If you would like to submit an expression of interest, please do so at this link NO LATER THAN 5pm, 31 October 2016. We encourage you to familiarise yourself with our organisation and our current program.
Please note: expressing an interest does not guarantee you a place in the program. SA Writers Centre staff will contact you if your EOI is successful.