As humans, we are already wired and predisposed to engage in the ancient art of storytelling and scientific studies have demonstrated that our brains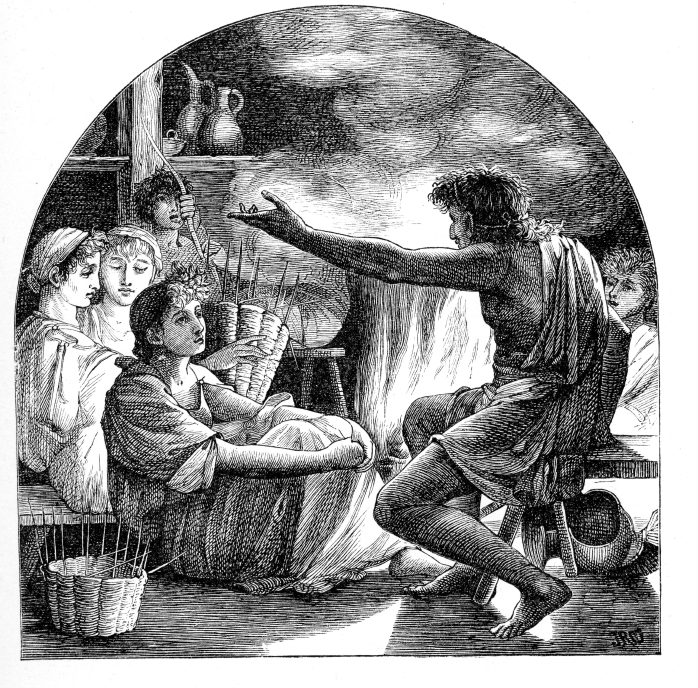 are more active and apply meaning to what we are connecting with when we are engrossed in stories.
One of the most effective ways to strengthen your brand is to incorporate storytelling methods – particularly if you want your customers/clients to emotionally engage and be motivated to spend their money with you. Not only can you bring identity to your company, staff and product/services but you can enhance loyalty towards your business' brand.
Storytelling fills a cavity that exists between the company and customers. So how can you create a compelling tale that sits tenderly in that gap and can translate into profit?
What is already happening in the marketplace?
Get a sense of how others are telling their story. Look at how corporations use narrative techniques to create their identity and tell stories about who they are and what part they play in your life.
Get some style.
Explore how character, metaphor, setting and register as used in some of the greatest works of literature can be employed to write persuasive copy. Think about what you love about the language and style of your favourite book or movie and how you can apply that directly to how you talk about your brand.
Watch your language.
Use playful and lateral techniques to create a bespoke language to communicate your brand. People tune out if they hear clichés or common sayings – so it's ideal to experiment with different ways of saying things or putting across ideas that intrigue the audience to want to learn more about your brand. Experimenting with detailed imagery will not only add depth to your message but also hook your audience and leave a lasting impression, in which they really absorb your message.
Place your customers in the story.
Your audience – whether that is your potential or current client base – are inundated with information almost every waking second. It is no longer enough to talk about what is so great about your product or service; they have to be able to imagine the product or service seamlessly incorporated into their life. That is where storytelling comes in handy.
If you want to turn your brand's story into the next Games of Thrones or Pride and Prejudice, join our Literary Approach to Branding workshop.
'After nourishment, shelter and companionship, stories are the thing we need most in the world,' Philip Pullman.