The 2023 National NAIDOC Week Poster, 'For Our Elders', designed by Ngarluma, Kariyarra, Nyulnyul and Yawuru artist Bobbi Lockyer.
National NAIDOC Week runs 2 July – 9 July 2023, with events across Australia to celebrate and recognise the history, culture and achievements of Aboriginal and Torres Strait Islander peoples.
Support and get to know your local Aboriginal and/or Torres Strait Islander communities through activities and events held in your area—here are just a few helpful links to help you find out what's on:
🔸 Head to the South Australian Museum this NAIDOC Week and enjoy special free live performances by the talented Nragi Muthar/The Deadly Nannas. Established in 2017, this is a group of grandmothers who enjoy singing in both their Ngarrindjeri language and in English. They are passionate about Reconciliation, and teaching and empowering younger generations by singing in language to build a stronger community through cultural knowledge. Saturday 2 July and Sunday 9 July 12-1pm at the South Australian Museum, free.
🔸 Aunty Michelle presents a theatrical adaptation of Craitbul performed by Reidy Park Primary School Years 3 and 4 students. The show is co-directed by Brook Winterfield. Thursday 6 July 10am at the Riddoch Arts and Cultural Centre, free.
🔸 The wonder of little things – conversation with Kara McEwen & Lea McInerney at Charles Sturt Libraries. Join your first memoir discussion of the extraordinary life of the late Vince Copley, a first Nations elder. In this author talk, co-author Lea McInernery and Vince's daughter Kara McEwen join us to share Vince's story of finding kindness in the midst of prejudice, and joy in living life to the full. Friday, July 7, 2023 – 11:00 to 12:00 at Ngutungka West Lakes, 9 Charles Street, West Lakes, SA, free.
🔸 'Say Yes' Book reading with Mandy Brown (9-15 years). Senior Peramangk woman, Mandy Brown will read the book Say Yes. Written about Mandy's childhood growing up in the Adelaide Hills, Mandy will also discuss the themes of racism, friendship and the 1967 Referendum, where Australians voted yes to change the Constitution so that Aboriginal and Torres Strait Islander peoples would be counted as part of the population and Census. Tuesday, July 4, 15:45 to 16:45, Hindmarsh Library, 139 Port Road, Hindmarsh, SA, free.
🔸Check out UQP's First Nations Classics series. The first instalment of the series features eight award-winning titles dating back to 1988 by Aboriginal and Torres Strait Islander writers, with new introductions from contemporary authors.
🔸NAIDOC in the Mall
Head to the Gawler Place canopy in Rundle Mall from 10:30 am for an official Kaurna Welcome to Country Ceremony and Smoking Ceremony followed by the unveiling of this year's artwork by Aboriginal artist Caitlyn Davies-Plummer of Dustin Koa Art. More entertainment and activities will follow from 11:00 am to 1:30 pm:
Enjoy live music by Glenn Skuthorpe.
Meet Australian animals with Animals Anonymous.
Enjoy free face painting.
Learn with Life Without Barriers.
Enjoy fun activities for kids with Carclew.
Experience and enjoy native food with Australian Wattlebush Catering.
Piece together the Aboriginal language snake puzzle and read the Cultural Collection with the City Library.
Tuesday 4 July, 10:30 am to 1:30 pm at Gawler Place Canopy, Rundle Mall.
🔸 Celebrating the 2023 NAIDOC Theme: For our Elders, Red Room's Poetry in First Languages is honouring and highlighting Elders through new poem commissions and a curriculum-aligned learning resource. This learning resource invites students and teachers to think, reflect and yarn about the importance of our Elders – our Ancestors, guides, leaders, nurturers, teachers, survivors, loved ones, and what the NAIDOC theme means and links to new Elder poems and video recordings to be showcased throughout NAIDOC week 2-9 July. Download the resource here (PDF).
🔸 Discover First Nations poets in the Red Room Poetry archive.
🔸 Check out books from some of the South Australian First Nations Writers Group writers, Ali Cobby Eckermann, Natalie Harkin, Karen Wyld, and Jared Thomas here: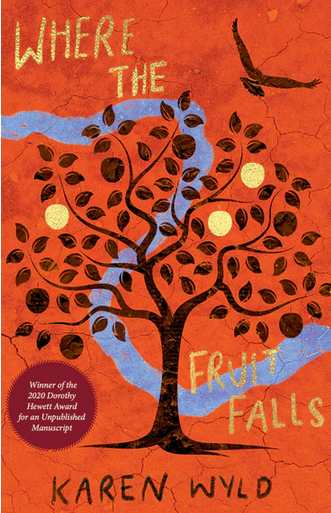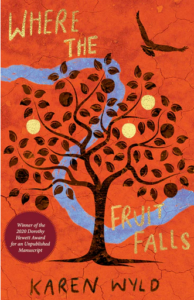 🔸 Find more events at the NAIDOC Week website and the City of Adelaide events listings.