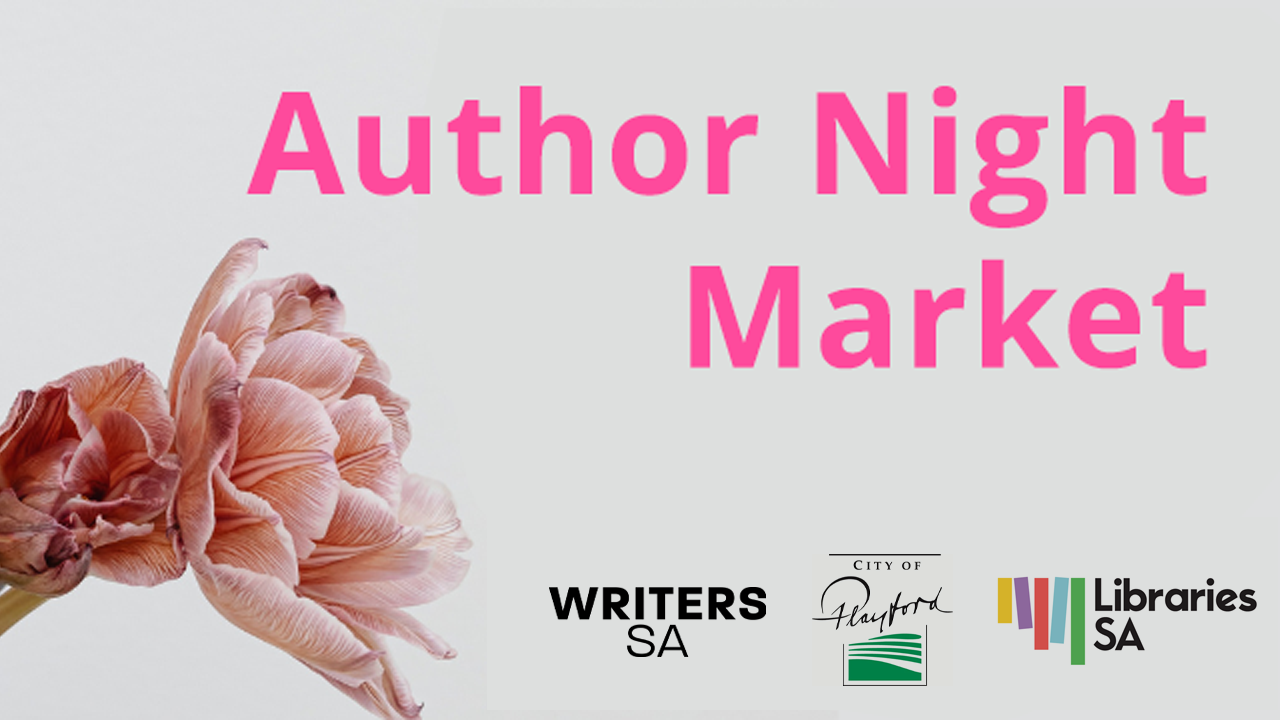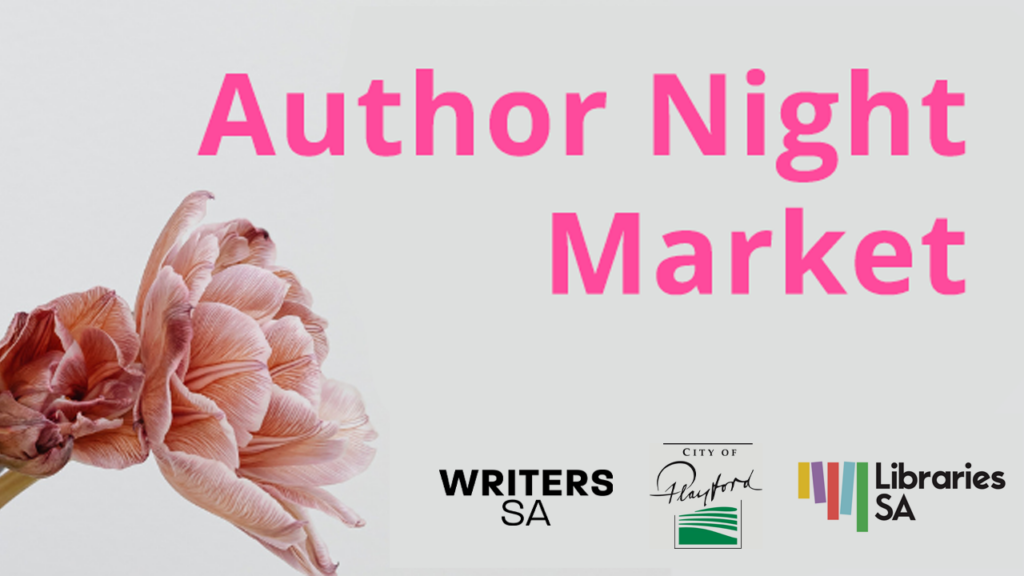 Writers SA and Playford Library are excited to announce our inaugural Author Night Market on Thursday 7th December, 5pm-8pm at the Playford Civic Centre.
This is a wonderful opportunity for authors to promote and sell copies of their books in the lead up to the festive season. There is no cost to apply or participate, but exhibitors will need to arrange their own books, transport and any branding or marketing material that they wish to feature on their table (tables and chairs are supplied). There is also an opportunity to launch and promote your book as part of a Showcase line-up at the beginning of the event.
Authors who are interested in exhibiting are invited to submit an expression of interest query for consideration. There are limited places available and all successful applicants will be notified by Monday 30th October.
Expression of interest opens Monday 18th September and closes Sunday 15th October, 2023.
Selection Criteria / Terms & Conditions:
We will accept EOI's from all published authors of physical books, no matter your publisher, age, gender, ethnicity or publishing history. All authors can apply, but preference will be given to members of Writers SA, members of the Playford Writing group and Playford residents.
We are looking for a balance of genres, formats, styles and audiences (including children's, YA and adult books).
Authors must have a minimum of 10x copies of their book to sell (you are welcome to bring along more copies if desired). If you are selling multiple titles, only one needs to have a minimum of 10x copies (i.e. the other titles may have less than 10).
Sales can be made by cash, card or both and is the responsibility of the author/exhibitor to organise and manage.
Authors are required to have public liability insurance in order to exhibit. However, we have a limited number of sponsored places available for those who do not carry insurance, but would still like to participate. Please indicate your preference in the form. Duck for Cover has personal public liability here.
Authors aged 16+ may apply with parental/guardian permission and must be accompanied during the event.
Writers SA's decision on the participating authors will be final and you must be able to make it on the evening of December 7.
Writers SA and Playford Council will not accept any liability for lost or damaged items during or as a result of this event.
To view the submission form and apply, please use the button below.