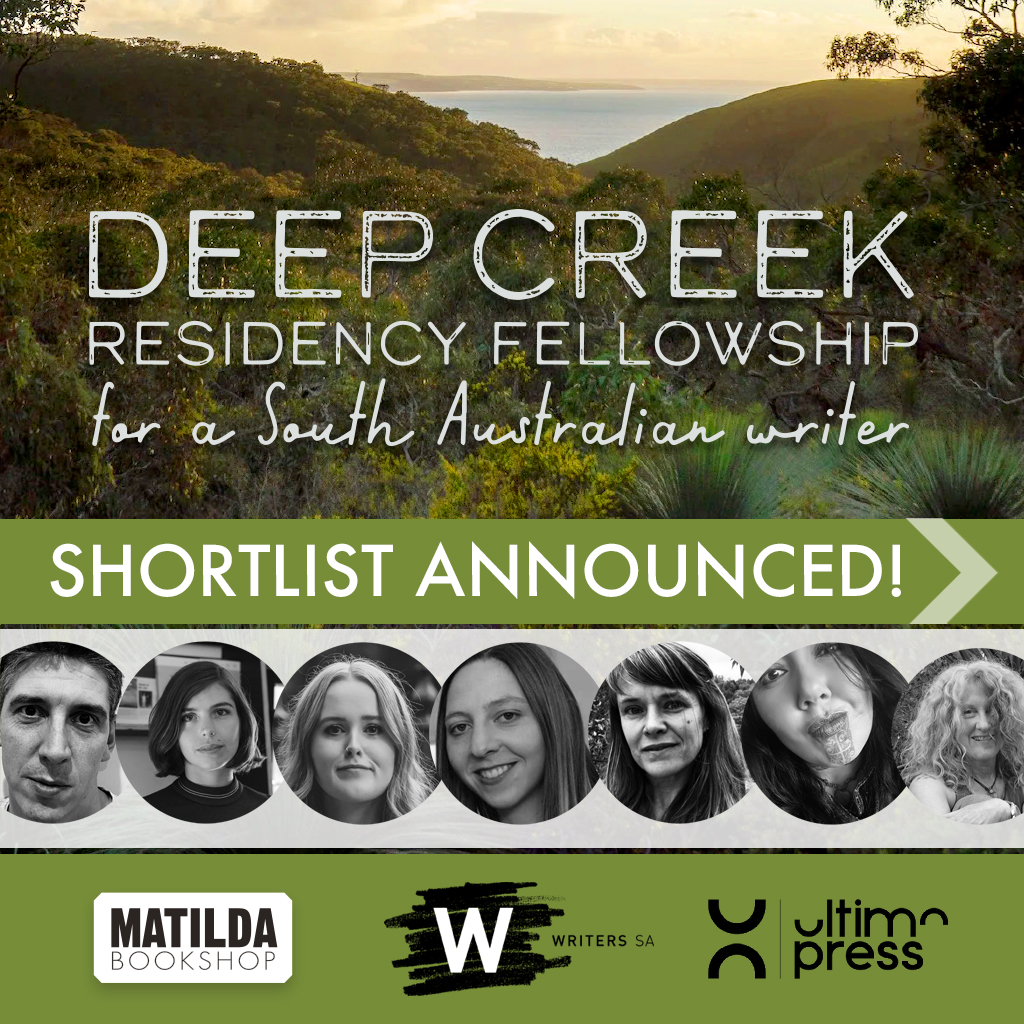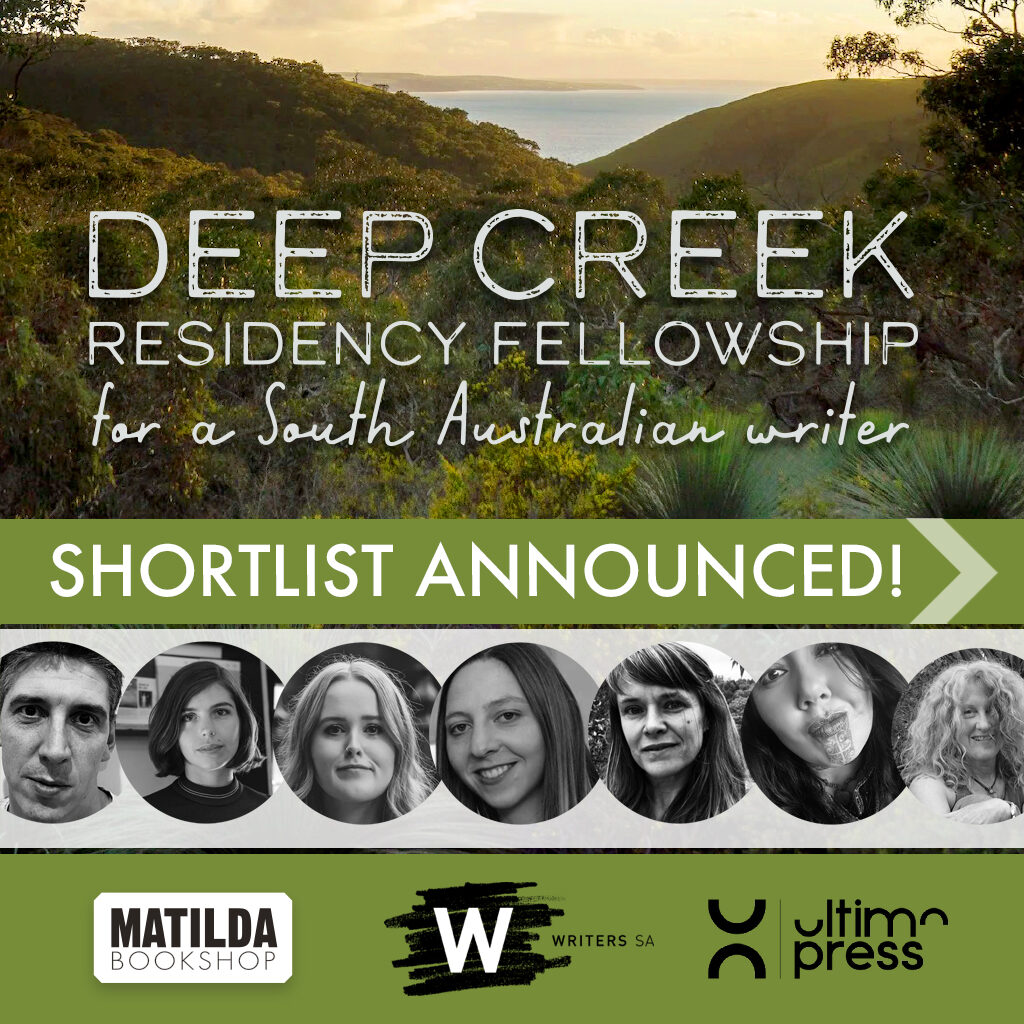 Matilda Bookshop, in partnership with Writers SA, and in association with Ultimo Press, are offering an annual residency fellowship to a South Australian writer. The fellowship provides support (time, writing space and mentoring) to work on a writing project of literary merit in a beautiful bush setting.

We are pleased to announce the shortlist for 2022:
'Girl Outlaw' – Kartanya Martinez
'Rat Daniels' – Alex Sawyer
'Granny Squares' – Edith Hill
'Home, James' – Alison K Richards
'The Same House' – Farrin Foster
'Clutch Feathers, Draw Breath' – Corrie Hosking
'Nevermind' – Jenny Toune
We would like to extend special mentions to Suzana Jokic, Sean Stockham, Helen Edwards and Rebecca Burton. A special mention also goes to 'Folk Music' by Georgia Fisher Perry. Georgia was chosen for the shortlist, however while judging was underway she found herself with a new job at a certain bookshop in the Adelaide Hills and thus ineligible for the residency. We are so happy to have another writer on our team at Matilda Bookshop and congratulate Georgia on her work.
Thank you to all who applied and shared your words with us. Our hearty congratulations to those who have been shortlisted. We are thrilled to be supporting South Australian writers and look forward to announcing the winner on THURSDAY JUNE 30