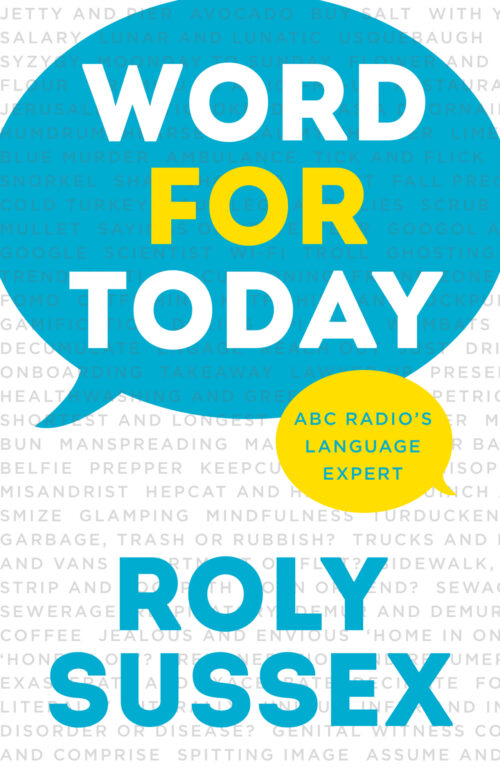 Did you know that the word salary comes from the Latin sal for 'salt', since part of the payment to Roman soldiers was in salt? That braces and suspenders used to refer to different items of clothing? Or that trolls have migrated from fairytales to online discussion forums?
The English language is  going through a period of tremendous ferment, growth and expansion. Old 'rules' are being challenged, or weakened. New ones are emerging. And mistakes and misuses are popping up with all the speed that the internet can provide. For over two decades, linguist Roly Sussex has documented the nature and evolution of the English Language on his popular weekly ABC Radio program 'Word for Today'.
For the first time, the best of these reflections on word origins, neologisms and misuses are collected in this witty and insightful book. With Word for Today, you'll always have a word for tomorrow.
Thanks to our friends at UQP, we have two copies of Roly's book to giveaway! Simply tell us below: what is your favourite word today, and why?
*Please note this competition is now closed.*