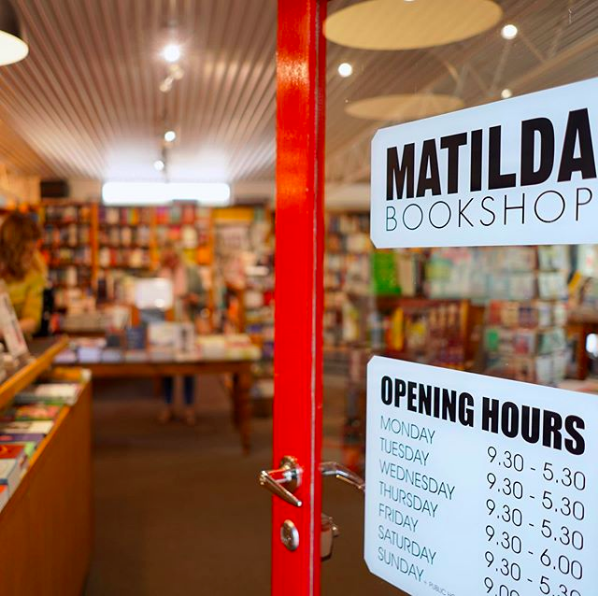 Things are changing fast, shop doors are closing, and the next few months are going to be hard on retailers – local bookstores included.  Many much-loved local bookshops are delivering online and over the phone, see below for the latest on how they're responding to the pandemic (keeping in mind information can change fast – stay tuned to their social media for the latest). If you'd like to add any bookstores to the list or change any details, let us know.
We can do more than simply buy books (though we should keep doing that, too!). What else can we do to support our local boosktores and publishers?
Buy books from locals and indies
Join your community online – follow your local bookstore on Instagram, Facebook and Twitter
Organise digital book clubs.
Local bookstores you can order from:
Imprints Booksellers are still open and Jason and Katherine are behind the counter to give you their personal recommendations, but if you'd rather order online, you can. They have free delivery for orders over $50 within SA, and free home-delivery within Adelaide from the beach to the foothills, and Bedford Park to Port Adelaide. The home delivery service can deliver to your door within 2-3 days. If you provide your mobile number, they will text you when they're on the way, and after they've delivered your order.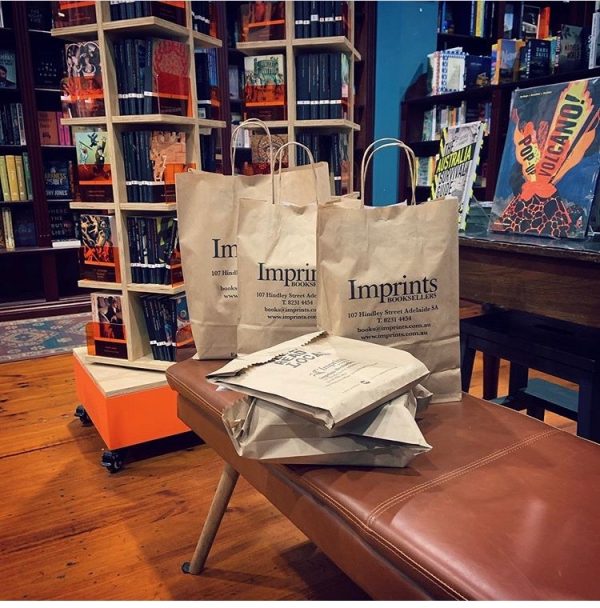 Matilda's are offering a free, same day delivery service to book lovers in the Hills, as well as posting books across the state for free; if you're a local you can also collect books from a table outside the shop, at a pre-arranged time.
https://www.matildabookshop.com.au/
https://www.instagram.com/p/B-EFpvsjW-F/
Mostly Books at Mitcham are still open with strict hygiene rules in place, and are also offering free delivery to local areas – give them a call or email to order. Phone: (08) 8373 5190. Email: [email protected]. https://www.facebook.com/pg/mostlybooks/
Dymocks Adelaide  offers home delivery via phone (08) 8223 5380 between 9-5, and they say "we have books, card games, puzzle books, colouring books, jigsaws, and also workbooks to help with home schooling". Contact them for delivery costs to your area 📚
https://www.facebook.com/DymocksAdelaide/photos/a.468514812755/10157327923812756/?type=3&theater
Dillon's Norwood are offering free same day delivery to nearby suburbs as well as call and collect. They will deliver to postcodes 5065, 5066, 5067, 5068, 5069 and 5070; call  on 8331 0946 to place your order, and if the book is in stock and the order is placed before 3:30pm, they will deliver it to you the same day. If you live outside these postcodes, they're still happy to post books via Australia Post for a fee.
http://www.dillonsnorwoodbookshop.com.au/
https://www.facebook.com/DillonsNorwoodBookshop/posts/2955667777787738?__xts__[0]=68.ARDVj0xCOsCqUuQ615s8zBHqthkhCeUsEXva1nLFAFhAaMJBoQckMLvUAJCN4wBf-G6s17-bw3RguJwcmb2IKpn_leRb4scLKHF6YHctfdYaFPJ_skNl7Mums1eHbJZ7po6-cj4TcJ2-hJW0p_71DaWObAa7mJGmy3Y2mUlt0QCx5_TVUz_Wl9Af0wfihCqBSp0WumTiz0OgixIT_ShFCwcv-pU36O1kJpWxD-VpTfLV0jpHk47N1U1C0nvdvL1GX-TSo0CSY4pu3WMR4G7XsUdtMw7FVyDg9siujYi1iTKhmrsvvmB9ID1JDIYaAZvm8Bq6IHbzgG4mho8WoKyBKsT9eA&__tn__=-R
Harry Hartog at Burnside Village is still open for business and is curating individual book lists  on their website, and inviting customers to call to chat to booksellers about what to read next. They're encouraging pick-ups via GoFetch and Airtasker as well as delivering to nearby suburbs.
https://www.harryhartog.com.au/stores/burnside-village
Wakefield Press are offering curated book bundles, with a package of books on similar topics for a discounted price, as well as their usual selection of great SA books available for purchase online.
ReadeBook in Rundle Mall is offering free delivery 20km from the CBD for orders over $30, and $7 delivery for areas outside of the region or under $30. Email them at [email protected] or phone (08) 8232 9123.
 https://www.facebook.com/readebookau
Adelaide's Pop Up Book Shop  has online orders and free delivery applies to Adelaide postcodes 5000-5089 https://adelaidespopupbookshop.com.au/online-store/
O'Connell's also offer online orders for their antiquarian and second-hand books via Abe Books.
East Avenue Books in Clarence Park are also doing online orders, visit their site for more information.