It's no secret we're suckers for great literature but what is it that draws us as readers? Obviously intriguing characters and plot help but I'm a reader who is most in love when the landscape itself becomes as real as the protagonists. Be it fantasy, historical, steampunk, YA or even children's literature, a world different from the one I see, touch, taste, smell and hear everyday will suck me into a book as surely as the most curious or fantastical storyline. Game of Thrones not only has a cast of a million characters but Martin gave the individual kingdoms their very own agency on the page going so far as religion and laws and soooo much in the way of politics! He gave the different places seasons and quirks that meant you knew if you were in the north, it would be cold and nearly inhospitable and you could picture it in your mind.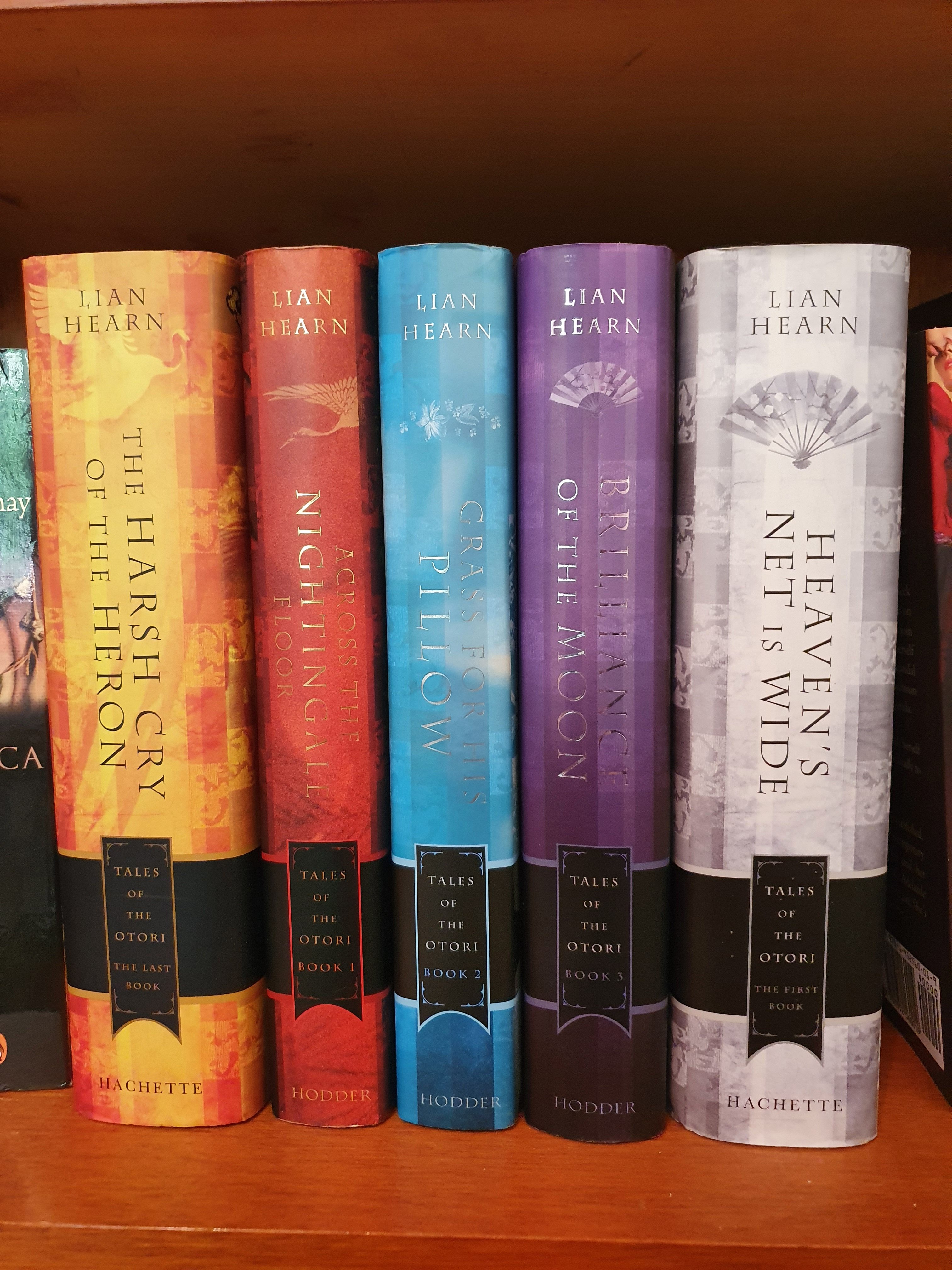 Robin Hobb's series The Live Ship Traders, and after that her dragon books, made me feel as though I was sailing down a river similar to what I imagine sailing the Amazon would feel like complete with mud and bugs. When the were boats on the ocean, I too was on the ocean, the salty spray in my face and the fear of deadly secrets kept my anticipation high. Adelaide's very own Gillian Rubinstein writing as Lian Hearn's Otori series starting with Across the Nightingale Floor introduced me to a world so close to medieval Japan that it was all brand new and strange and magical all at once.
Keep reading on for more staff picks for our favourite books with great world building! If you too are fascinated with world building, book in for our upcoming workshop series with Gabiann Marin!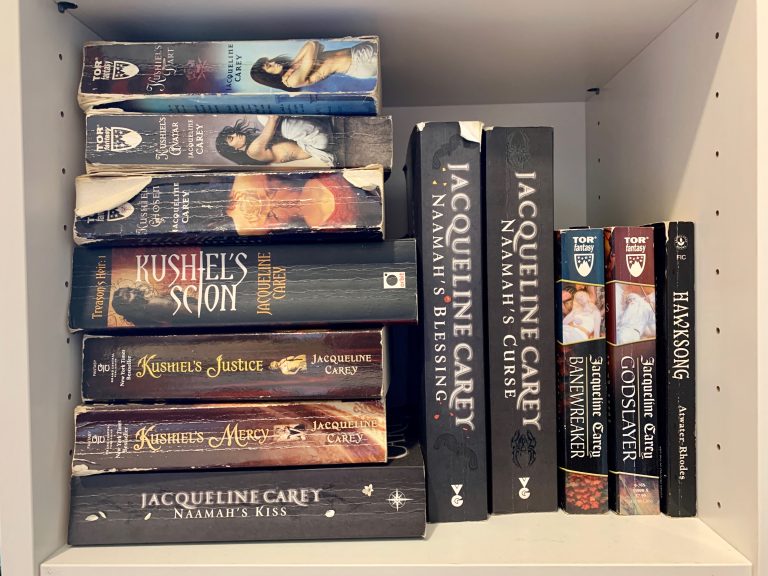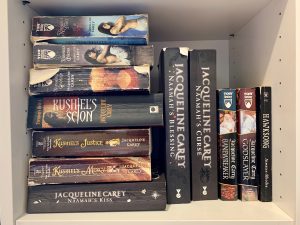 Melanie's pick is The Kushiel's Legacy series by Jacqueline Carey. Melanie says, 'This is hands-down my favourite fantasy read. It's an incredibly lush, political, epic recreation of an alternate Medieval Europe. There's courtly intrigue, war, sea serpents, priestesses, courtesans and women warriors. Jacqueline Carey joins Robin Hobb and Sara Douglass as my favourite fantasy fiction authors, to give you an idea of the tone and style of Carey's writing. Highly recommend these books!'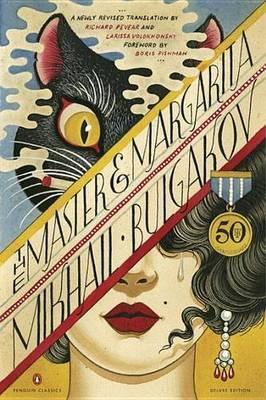 From Lana – 'There's something mesmerising about fiction that depicts a world that's quite like our own…only not quite. There are many examples of magical realism that blend the familiar and the fantastic, dealing matter-of-factly with the mythical or the supernatural—but I've chosen the weird, wild, wonderful Master & Margarita. What starts as a vivid depiction of 1930s Soviet life quickly develops into the mystical when the Devil decides to pay a visit, eerie entourage in tow. A formally inventive, wild ride of a book, it builds a fictional world I'd love to visit, with witches, supernatural beings, and giant, chess-loving, vodka-swilling cats.'
Jessica has chosen something a bit different and perhaps closer to our own reality. 'I'm giving a mention to Irvine Welsh's books starting with Trainspotting, its sequel Porno and prequel Skagboys. This series is set firmly within the localised world of working class Scotland under Thatcherism. These books display a form of world building that uses physical place (cities and social housing), the weather (wind and rain), a cast of characters' rich and varied vernacular, and a political atmosphere to convey a powerful sense of time and place.'
Feel free to comment with your own choice of spectacular world building!
Bronwyn.