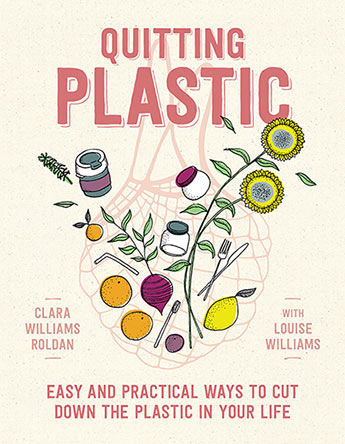 *Please note this competition is now closed*
Where do you start if you want to reduce the plastic in your life? Especially when most of us are wearing it, eating and drinking from it, sitting on it, walking on it, and maybe even ingesting it. Enter to win a copy of Quitting Plastic by Clara Williams Roldan and Louise Williams, thanks to our friends at Allen and Unwin.
Full of simple tips to on how to reduce plastic in your everyday life, Quitting Plastic is a practical guide that will answer tricky questions, like 'How will I wash my hair?', 'Do I have to give up crackers?', 'What about my bin liner?' and 'Is this going to be expensive?' Learn to live an easier and plastic-free life by starting with the basics and working your way up to bigger changes.
'A great guide to the many things you can do to reduce your plastic footprint.' – Craig Reucassel, ABC TV's War on Waste
For a chance to win a copy, please enter your name and email using the form below, and comment in 25 words or less:
What's your most innovative environment-friendly hack? 
Entries close midday, 12 June 2019, Adelaide time.  
Good luck!