Poet Manal Younus will spend this week in Port Augusta, where she will work with the Port Augusta Public Library and community groups to write and connect with local writers and readers. The Library will host a Meet The Poet event on Thursday 13 September.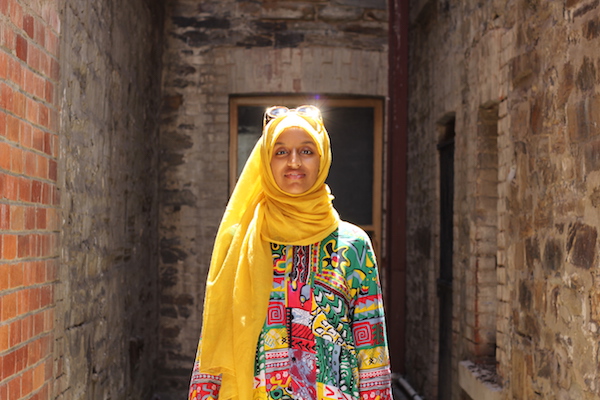 Younus's residency is part of Writers SA's Writers and Readers in Residence Project, in which South Australian writers undertake an artistic residency in regional communities to activate reading as well as writing in the town. The Writers and Readers in Residence Project has been assisted by the Australian Government through the Australia Council for the Arts, its arts funding and advisory body.
"I'm really looking forward to getting new inspiration from such a culturally and historically rich town," Younus said about her Port Augusta residency. "I'm also excited to meet and work with local artists, groups, and movers and shakers."
"Writers SA is thrilled to be working with the Port Augusta Public Library to host Manal Younus for this residency," said Jessica Alice, Director of Writers SA. "Manal is an extraordinary young poet and it is wonderful to see her and her work welcomed by the Port Augusta community."
While in Port Augusta, Younus will focus on writing a new collection of poetry, which explores youth, self, femininity, faith and migration. Following her residency, Younus will keep in touch with the community through digital updates to show the progression of her writing work.
Manal Younus is an Australian based freelance storyteller from Eritrea who believes that language and stories are the very fabric of our existence. The young artist also facilitates writing, performance, public speaking, youth empowerment and intercultural awareness workshops in schools, community groups.
Younus has featured on ABC's QandA, presented at the Adelaide TEDx Conference in 2016, the National Multicultural Women's Conference of 2016, the Adelaide Festival of Ideas and Open State Festival, the Halogen Foundation's Young Leaders Convention, The Council for International Schools Conference 2017 and James Cook University's Young Language Ambassadors Conference of 2018.
The Port Augusta Public Library is hosting a Meet The Poet session with Younus on Thursday 13 September from 7:00pm.