By Rosey Boehm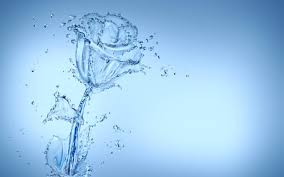 You may be surprised how much there is in common with writing and photography. It's all about planning and editing.
Planning is an important aspect of writing. Just as you keep a record of ideas for your writing, you can do the same with your photography. Keep a detailed list your photography inspirations and sort them into your writing categories. Getting organised and developing a flawless system with your photography, will benefit you in that you have more time to spend writing rather than searching for images. Having easily searchable images for future use in blogs, will make your life easier!
As a writer you already have an advantage over others as you know how to edit, edit, and then edit again. In the world of photography this translates to deleting those photos that are out of focus, boring, without purpose or poor lighting. Those sharp editing skills that you already have developed will be of incredible advantage when selecting and using photos to enhance your written word.
And when you have captured a great photo that is sharp, exciting, appealing, funny, captivating or makes you laugh it will almost certainly need some cropping. I LOVE cropping! I am constantly surprised by how removing just a small part (top, bottom or sides) of a photo, sometimes only 5%, can lift a photo from being "ho-hum" to outstanding!
Photography will also compliment your writing as an inspirational technique – you may even get to the point where your photography inspires or directs your writing.
Want to discover how to take great photos or how your photos can influence your writing or create more online readers?  Join us for the Photography for Writers workshop on 10 May.
Rosey Boehm has been a professional photographer for over twenty five years and has worked with Adelaide Advertiser, the Commonwealth Games, the Sydney Olympic Games and the Rugby World Cup as well as national and international conferences, government organisations and local businesses. For the past fifteen years she has operated her own photography business, with projects ranging from pamphlets to magazines, calendars to websites, intimate gatherings to grand functions.