By Fiona Inglis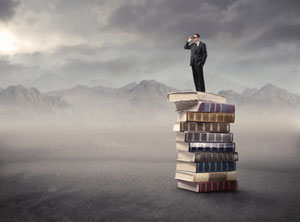 What you are selling
Who to sell to
How to sell, where to sell – fairs, co-agents
How to pitch
How to build on momentum
I begin every talk I ever give – not matter what the subject – by telling people they need to have something worth selling. It applies to agents, publishers, and authors. The best description of something worth selling is a good story, well told. This applies to fiction, narrative non-fiction and children's books.
As agents, our job is to exploit as many rights in a piece of intellectual property as we possibly can. For a book, this means usually licencing Australian, or more commonly Australian and New Zealand, rights to an Australian or New Zealand publisher.
The publisher will want to have the right to publish the book in their territory, in both printed and ebook form. It is impossible to separate out those two rights, and we believe this is reasonable. No publisher would want to take just the print rights in a book and allow someone else to have the digital rights when those rights could well severely undermine their market. They will also sometimes want to have some of the subsidiary rights – first serial (an extract in a magazine before the book is published) and second serial (an extract published after the book is published), book club rights, straight reading rights, anthology rights, non-commercial audio rights for the visually impaired etc.
Some rights that are never granted to the publisher, no matter how persuasive they might be – film and television rights. Some of the smaller rights might be negotiable (audio, serial etc as we don't have the resources to exploit all of these rights) but film rights are always retained by the author. And smart authors will retain these rights even if they don't have an agent. We figure that publishers are in the business of publishing, agents (or occasionally authors) are in the business of exploiting rights such as film rights. Some publishers insist on retaining up to 20% of the author's film income for selling these rights, but we claim that the publishers benefit enormously from the extra sales from tie-in editions, eg about 100,000 extra of The Book Thief.
Selling film rights is not easy – we used to have a system of sending out new books to influential film producers, but they come and go so quickly, and it could only ever be a very scatter-gun approach. In many instances we thought that producers were simply lining their bookshelves with our clients' books, or filling their Christmas stockings, so we've now adopted a much more targeted approach, by producing a monthly newsletter and sending to selected producers.
English language rights are usually split into UK and Commonwealth, and North American. We split off Canada when we can – HarperCollins Canada bought Christos Tsiolkas' The Slap and Barracuda, and the US rights were bought by Random House. Of course the US publishers will always try to retain Canada, but the UK publishers claim it should be theirs since it is part of the Commonwealth. It's an on-going debate, which is unlikely to be quietened any time soon.
We sell English language rights either via our colleagues in London or direct to UK publishers. I think of this job as one of match-maker above anything else. We need to match books to people, to target those agents or publisher who we feel will best respond to a new book or author. It's much easier to do that when you've met the person to whom you're submitting – and this works in selling locally as well as overseas – so it's important to do trips to the offices of these people, to see what else they publish, to talk about books in general, and their lives. I'm more likely to sell an Andy Griffiths book to the parent of a ten-year-old boy obsessed with fart jokes, than I am to a 22-year-old just starting out.
This brings me to the importance of doing your homework. We read the industry newsletters every single day – Publishers Lunch, Booktrade, and the local Bookseller and Publisher all list deals and who has done them. You are not going to get anywhere if you send people books that are completely irrelevant to their lists or their interests.
Doing your homework also means reading, reading, and reading some more. Any good agent representing fiction should already have read most of the books on the Man Booker shortlist.
The other place to sell rights is at book fairs. The big ones are: London in April, Bologna Children's Book Fair in late March-early-April and Frankfurt in October. You only get 15 minutes or, at the most, half an hour to pitch all of the books on your list. A good pitch will be a blend of enthusiasm, conviction, information and originality but it will also be realistic about the market.
And yes, we pitch to many publishers at the same time, especially at a Book Fair. All foreign publishers know that they are competing against others for the big books, especially if it's early in the author's career and they don't have a long established relationship with one publisher.
The recent craze of pitching a book by comparing it to others is, to me, wearing a bit thin. I don't know how many times authors have sent in unsolicited manuscripts describing them as Harry Potter meets Twilight, or Fifty Shades of Grey meets Game of Thrones or even more bizarre combinations of bestsellers – Gone Girl meets The Fault in Our Stars or The Wimpy Kid meets The Great Gatsby. While it can give a succinct description of tone/content/plot it often does the book a disservice, especially if the book is original. You very rarely see these pitches used after a book has become a success, often because that very success is the result of a book finding a new market due to its originality.
More effective are hard statistics that will prove a book has been successful in the home market. Good reviews, sales figures, film option news, and most spectacularly, best-seller listings will do more to convince a potential overseas publisher of a book's worth than any whacky comparisons of previous bestsellers.
A note on sales figures: bear in mind that the US market is huge compared to the local market, which makes it great if you hit the big time but harder to get noticed in the first place. My client Liane Moriarty's new hit, Big Little Lies went straight on the NYT bestseller list and sold 100,000 copies in the first month. Compare that to figures from here – 15,000 in the first month (which is spectacular for this market) and 3,500 in the UK.
So you've pitched your best ten books to twenty-five publishers, and your mid-list books to fewer, more specialist publishers. Now what? Back to the office and write to those people recapping on the meeting with, if possible, a personal note showing that you remember them in particular. Most importantly, you also send copies of the manuscript they've asked to see and any follow-up material available.
Then you wait. And wait and sometimes wait forever without an answer. Usually no news is no news, and you can guarantee that a publisher will get back to you quickly if he or she really likes something and is interested in offering to publish or represent it.
If you are in the very happy position of having a number of publishers interested in one book, either directly or via a sub-agent, then you can 'auction' it. There are many factors involved in the decision, other than just money – whether that publisher has a track record in publishing, and selling, other books of the same genre, whether they are good communicators, whether they can publicise and market it properly, what rights they're wanting.
This is where having a sub-agent on the ground can help enormously. I'm less informed about the potential of the Brazilian market, for instance, than my Portuguese-speaking co-agent, and even having a US co-agent for English language deals is a huge help. My co-agent for Markus Zusak had the wherewithal to see that The Book Thief would work better as a kids' book in the US market (it was published as an adult book in the UK, and as an adult and kids book locally) and it's thanks to her that that title has been on the NYT bestseller list for eight years.
Film rights are a whole different ball game, and having a co-agent to help with selling these rights is not only advisable but in my opinion crucial. And the subject of a whole new article to follow…
Fiona Inglis is the Managing Director of Curtis Brown Australia and a member of the Australian Literary Agents' Association (ALAA). curtisbrown.com.au twitter.com/curtisbrownaus
This article was brought to you by the Australian Literary Agents' Association.