Carissa Lee Goodwin, ATSI Program Coordinator
If you were a supermarket item, what would you be and why?
Garlic tofu. Because it's awesome, and for some reason only certain Coles supermarkets have it, you have to go on a bit of a quest for it.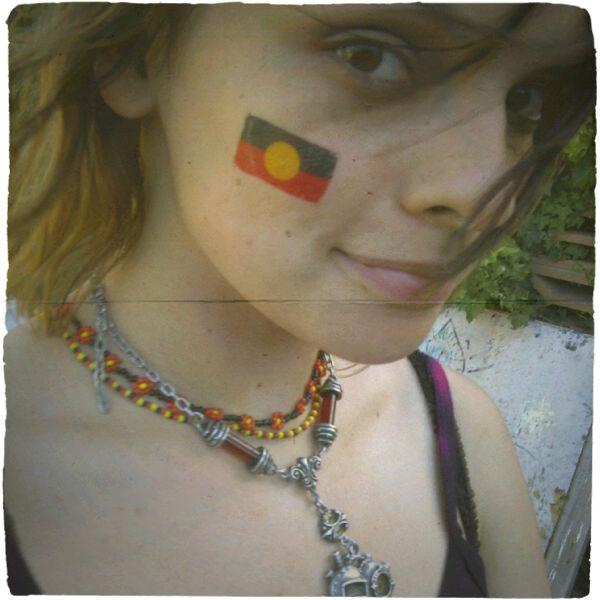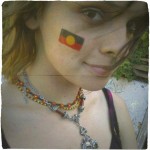 If you could be a super hero, what power would you like to have?
Healing people.
Which book best resembles your life? Or which book character best resembles you?
A little bit of The Bell Jar by Sylvia Plath, and a little bit of The Language of Flowers by Vanessa Diffenbaugh.
Favourite quote:
At the moment it's 'You're only given a little spark of madness. You mustn't lose it." – Robin Williams
What do you fear the most?
Being lost.
What do you love the most?
Life. It's pretty lovely.
What hidden/special talent do you have?
I can be a little bit of a quote factory.
What do you like most about the writing industry?
The fact that so many people have this common goal of sharing stories with each other.
What is the best thing about SAWC?
The people who work there and keep it all running.
What are your longterm goals at SAWC?
To arm fledgling writers with skills and confidence, and give them options for future projects and adventures to embark on as writers.
What are your personal longterm goals?
To further my career as an editor, and to encourage more cross-cultural collaborations within writing and the performing arts.
If you could choose one writer to be your life mentor, who would you choose?
It changes, but I'd like to say Patrick Rothfuss at the moment.
What's the best piece of writing advice you've ever heard?
When in doubt, have a nap.
 What is your typical writing process?
I usually have odd moments when an idea hits me, and I have to quickly grab a pen and write it down before it's gone. That, and surrounding myself with creative people who inspire me certainly helps.
What is your proudest writing/editing/book related achievement?
Getting to participate in a forum with Ellen Van Neerven, Linda McBride and Sue Abbey as part of the Black and Write! Editing Team. All of those women are such wonderful, strong and fiercely intelligent beings who I aspire to be like.
What did you want to be as a grown up when you were a kid?
A journalist, then a vet, then an actor.
Carissa Lee Godwin is a young Wemba-Wemba woman, a fledgling writer, editor, and long-standing admirer of all things literary. Since graduating from Flinders University in 2010, Carissa has been juggling an acting career, involvement with animal rights groups, an editing traineeship through the Black and Write! Program, and her new position as ATSI Program Coordinator at the SA Writers Centre.
Meet our other staff. Read about Sarah Gates here.