T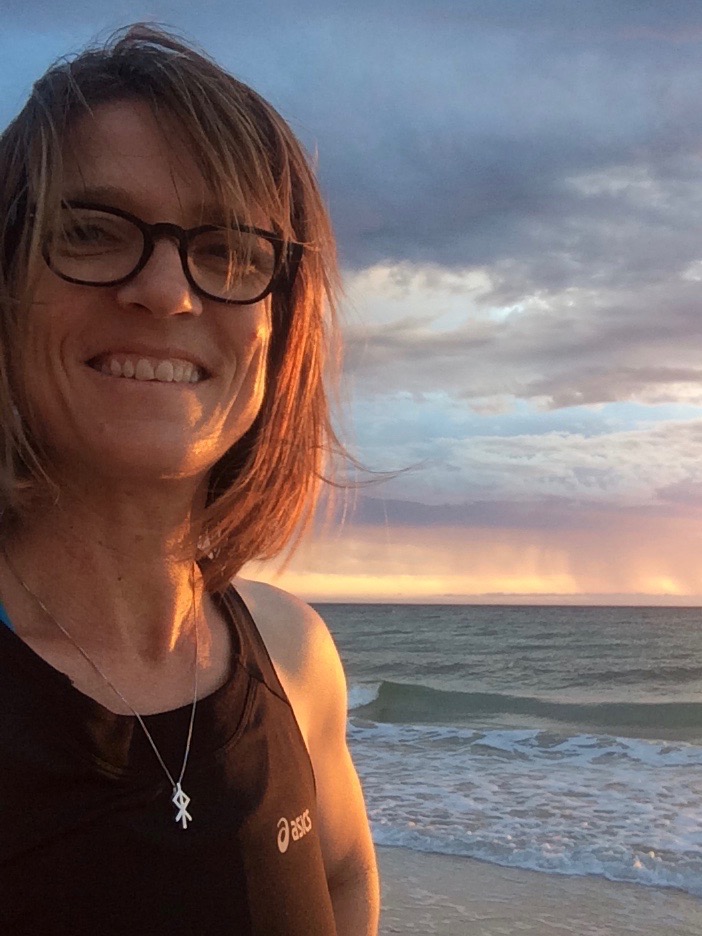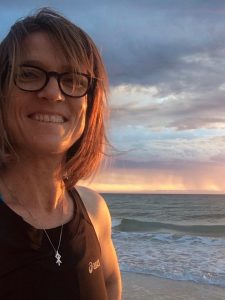 racy Crisp returned a year ago to Adelaide after many years in Abu Dhabi with her young family, and now works as a funeral director. This year she will be launching her new business, Vivimento, offering independent and alternative celebrancy and planning services. She will also be expanding the sales of her hand-printed cards, aprons and tea towels which she has been selling privately and at markets for several years.
Tracy has an honours degree in psychology and am completing graduate studies in grief and bereavement counselling. She also have postgraduate qualifications in journalism and development studies (economics and politics) and in Abu Dhabi worked for Doctors Without Borders/Medecins Sans Frontiers (MSF) as the publications and editorial coordinator. Similar to the experiences of many women, her writing career stretches over a number of years but is marked by a substantial break because of personal and family reasons.
In the coming few years, Tracy is seeking to move beyond the emerging and early stages of her writing career, not only in my publishing but also in the contribution that she can make to the South Australian writing community, particularly women.
Tracy has a diverse range of interests and commitments: She has been an active member of Amnesty International for over 25 years including time on the national board and international working groups; she umpires netball; she sews and knits; and she maintains an active life including an upcoming fundraising trek with her eldest child.
During her residency Tracy will be working on the first draft of her third novel, The Librarian and the Undertaker. With eight years between the publication of her first and second novels, she is aiming to avoid the frustrating and time-consuming mess she made in drafting the first two. Tracy will be using the dedicated time of the residency to apply what she has learned about the strengths of flaws of both her writing and writing method and complete a draft of her new work.