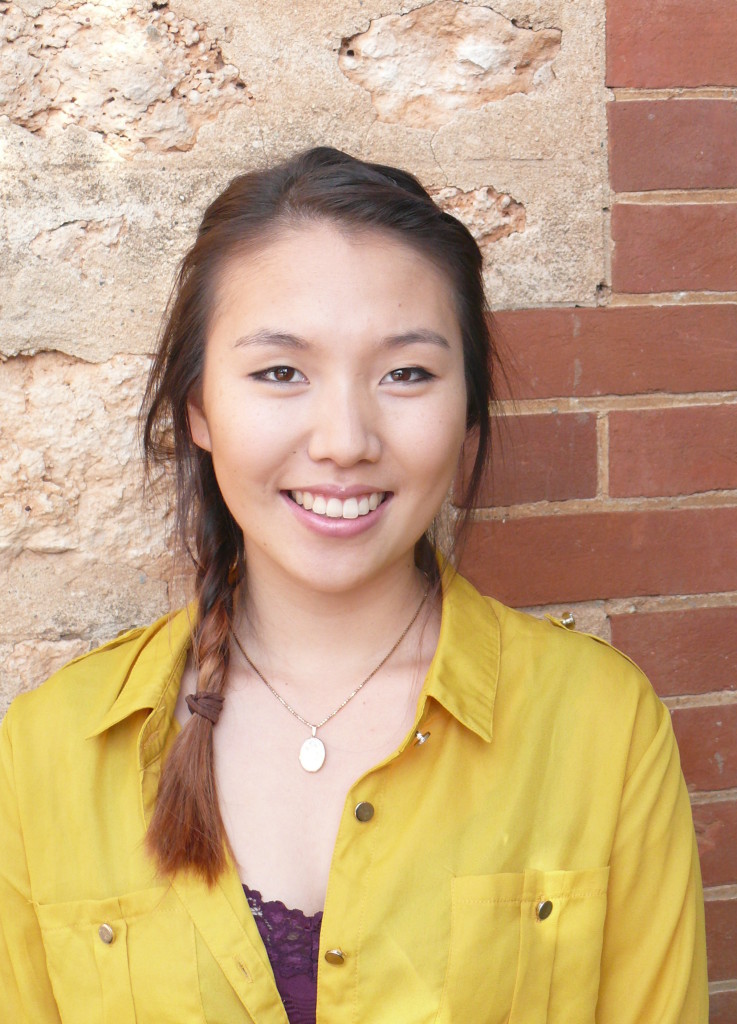 Liana Skrzypczak is an Adelaide-based science fiction and fantasy writer with a background in education and creative arts. Her interest in writing began with an obsession with the dramatic arts and the process of interpreting and performing texts to an audience. From this spurned her love for writing and the process of creating content through the written word. Her work is influenced by her experience as a Korean adoptee of a second generation Polish-Australian family and features strong themes of belonging and overcoming adversity to inspire change.
Her stories are also influenced by her travels and experiences living and working overseas. Her settings have been shaped by a wide range of countries she has visited such as: Indonesia, Nepal, Hawaii, New Zealand, Korea, Japan, Thailand, Malaysia, America, Canada, France, Italy, Portugal, Morocco, Spain and Costa Rica. In 2008, she volunteered as an assistant English teacher in an underprivileged school in Northern Vietnam for six months and in 2010, she volunteered as a research assistant in a remote rainforest on the Osa Peninsular of Costa Rica, collecting and studying the fertility of Nutmeg trees. In doing so, she met ordinary people who prevailed against terrific odds, making them the unlikely heroes in the narratives of their lives. It is these people that redefined her conception of the hero and shaped the choices of her protagonists.
Liana has an undergraduate degree in Arts—specialising in English literature and creative writing, as well as a Graduate Diploma in Education. She has had short fiction published in magazines such as Empire Times, Dubnium, Mint Magazine and Lectito and has won an Imprints Booksellers prize. Her first novel, a young adult fantasy, was signed to Harlequin's 'Digital Series First'—an imprint which was discontinued before her book could be released. This manuscript was selected by Radio Adelaide's 'Wide Open Road' segment to be read alongside New York Times bestselling author, Sean Williams, and is currently under a six month mentorship with Williams, supported by Round 2 of 2016's CARCLEW Project Development grant. Another one of her works-in-progress, a YA science fiction manuscript, was selected for the 2015 Hachette Mentoring Program with Sophie Hamley and is currently in the re-drafting stages.
The project Liana wishes to work on in conjunction with this residency is the science fiction manuscript that is currently under options clause with Sophie Hamley from Hachette as part of the mentorship program run by SA Writers Centre. She expects to have completed a second draft of this manuscript by the commencement date of the residency and to use the time to finalise edits as per Sophie's recommendations. By the end of the residency, she hopes to be able to deliver a highly polished manuscript to Sophie, at the standard required to gain a traditional publishing contract.