J V Birch is a British-born Australian poet living on Kaurna land in Adelaide, South Australia.
Her poems have appeared in a number of anthologies, including Balancing Act and Other Poems (named after her poem), Sentinel Champions, Australian Love Poems, The Emma Press Anthology of Aunts, Australian Poetry Anthology, The Hunter Writers Centre Grieve Anthology and Red Room Poetry's Writing Water.
Her work has also featured in journals and magazines, including Ink, Sweat and Tears, Coffin Bell, Australian Poetry Journal, Plumwood Mountain, The Poetry Shed, Not Very Quiet, StylusLit, Magma, Cordite, SurVision and Mslexia.
She has been a three-time winner in a poetry category of mindshare's Creative Writing Awards and a prize winner in The Molotov Cocktail Shadow Award. Her poems have also appeared on city streets in the Raining Poetry in Adelaide festival.
Ginninderra Press have published four of her chapbooks – Smashed glass at midnight in their Picaro Poets series, and What the water & moon gave me, A bellyful of roses and Venus in their Pocket Poets series – and her first full-length collection, more than here. Her next collection, ice cream 'n' tar, was a winner in the James Tate International Poetry Prize 2022 and is forthcoming from SurVision Books.
J V Birch is available for readings, school visits and speaking engagements.
Books Published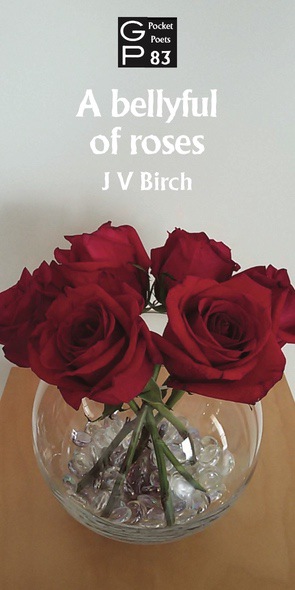 A bellyful of roses
Ginninderra Press (Adelaide) - September 2018
more than here
Ginninderra Press (Adelaide) - February 2019
Venus
Ginninderra Press (Adelaide) - May 2022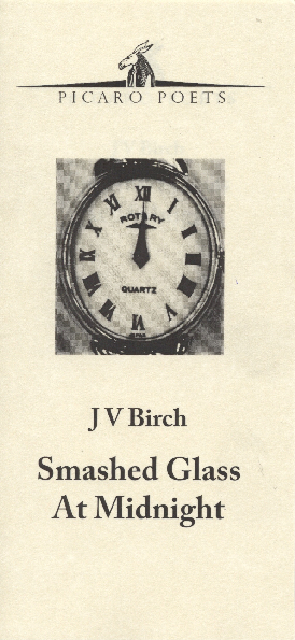 Smashed glass at midnight
Ginninderra Press
Adelaide - June 2015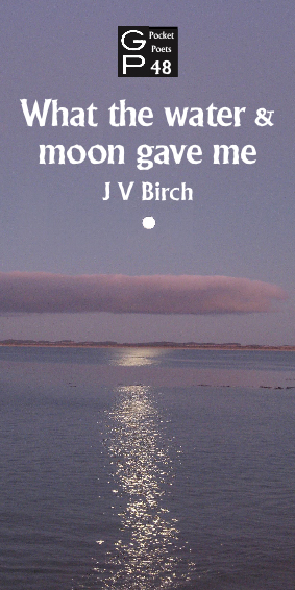 What the water & moon gave me
Ginninderra Press
Adelaide - May 2016