J V Birch lives in Adelaide.
Her poems have appeared in anthologies, including Balancing Act and Other Poems (named after her contributory piece), Sentinel Champions, Foreign Encounters, Australian Love Poems, What We Carry Home, Poems 2013: Volume 2 of the Australian Poetry Ltd Members' Anthology, Friendly Street Poets 39: Silver Singing Streams, The Emma Press Anthology of Aunts and The Hunter Writers Centre Grieve Volume 5.
Her work has also featured in a number of journals and magazines across the UK, Australia, Canada and the US including The New Writer, Sotto, Transnational Literature, Uneven Floor, Ink, Sweat and Tears, Writers' Forum, Tincture, Plumwood Mountain, Foxglove Journal and Not Very Quiet.
She has been a three-time winner in a poetry category of mindshare's Creative Writing Awards.
She has three chapbooks with Ginninderra Press – Smashed glass at midnight in their Picaro Poets series, and What the water & moon gave me and A bellyful of roses in their Pocket Poets series – and a full length collection, more than here.
J V Birch is available for readings, school visits and speaking engagements.
Books Published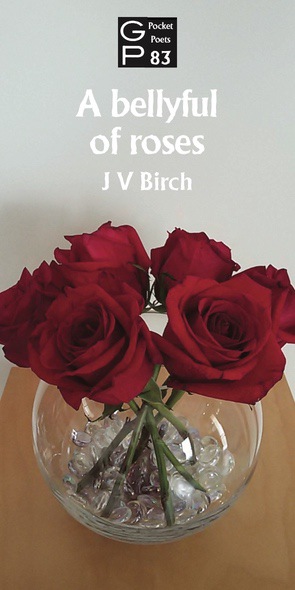 A bellyful of roses
Ginninderra Press (Adelaide) - September 2018
more than here
Ginninderra Press (Adelaide) - February 2019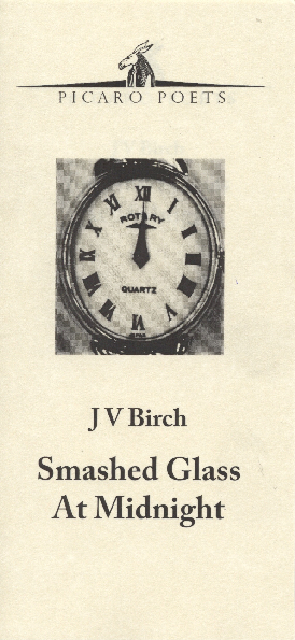 Smashed glass at midnight
Ginninderra Press
Adelaide - June 2015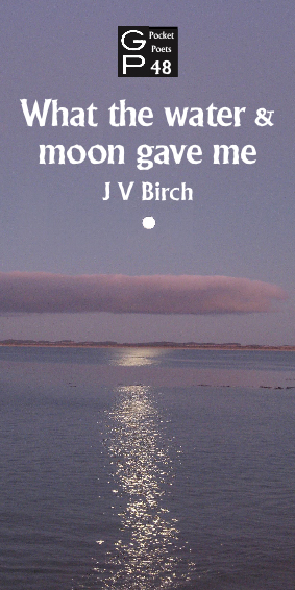 What the water & moon gave me
Ginninderra Press
Adelaide - May 2016