Context Writers Festival is back for 2021! Find the full program here.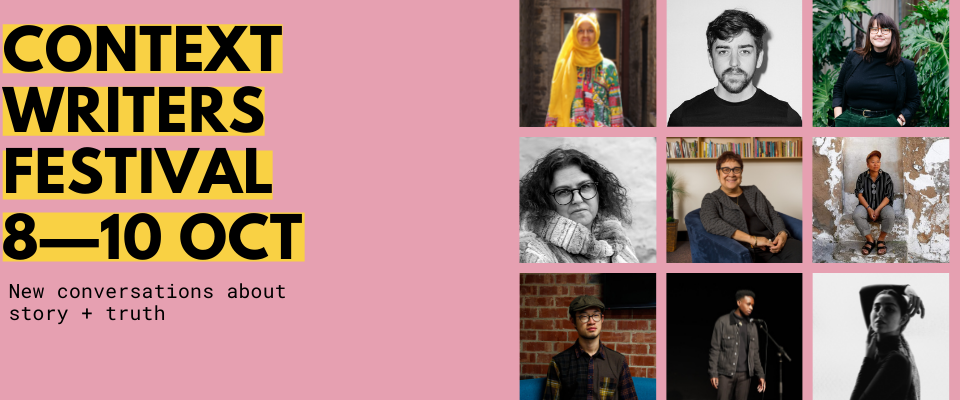 Context is a three-day gathering of diverse local and interstate writers to connect, share ideas and lead conversations about the role of artists in telling vital Australian stories.
First held in winter 2019, the festival is presented in partnership by Writers SA and City of Adelaide.
In 2019, the festival hosted Claire G. Coleman, Clementine Ford, Adolfo Aranjuez, Miles Merrill, Natalie Harkin, Royce Kurmelovs, Manuela Akot, Mark Riley, Manal Younus, Naomi Keyte, and Karen Wyld, with audiences invited to take part in the discussions.
The 2021 line-up features Professor Aileen Moreton-Robinson, Natalie Harkin, Soul Lounge poets Stevie Zhao, Manal Younus and Prosper, journalists Anisha Pillarisetty and Royce Kurmelovs, musician Corey Theatre, zine-maker Ruby Allegra, novelist Karen Wyld, and many more.