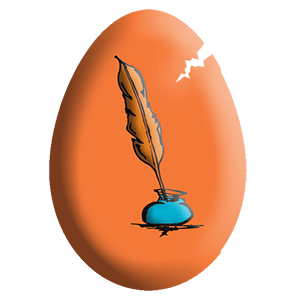 Busybird Publishing is now running their Eggcellent Manuscript Assessment Competition, in which winners – in the categories of Novel, Memoir, Self-help, Kids Picture Book, and Poetry – will each receive a comprehensive manuscript assessment.
A manuscript assessment is a report examining structure, content/plot, prose, characters, grammar, punctuation, spelling, publishability, and marketing. This is a critical part of the development of a manuscript.
Requirements
the entry fee is just $25.00
submit the first 5,000 words
pitch your book in two sentences (on the entry form)
download the entry form, fill it out, and send it back (if you save the entry form to your computer, you can fill it in directly)
manuscripts don't have to be finished, but do need to hit a certain word ceiling (check the entry form)
you can enter as many times as you like!
It's that simple!
Submission Window
Submissions open 1st July and close 15th August.
Winners
Winners will be announced at Busybird Publishing's Open Mic Night on 18th September
Every entrant will get a 15-minute consult with our director of Publishing, Blaise van Hecke.