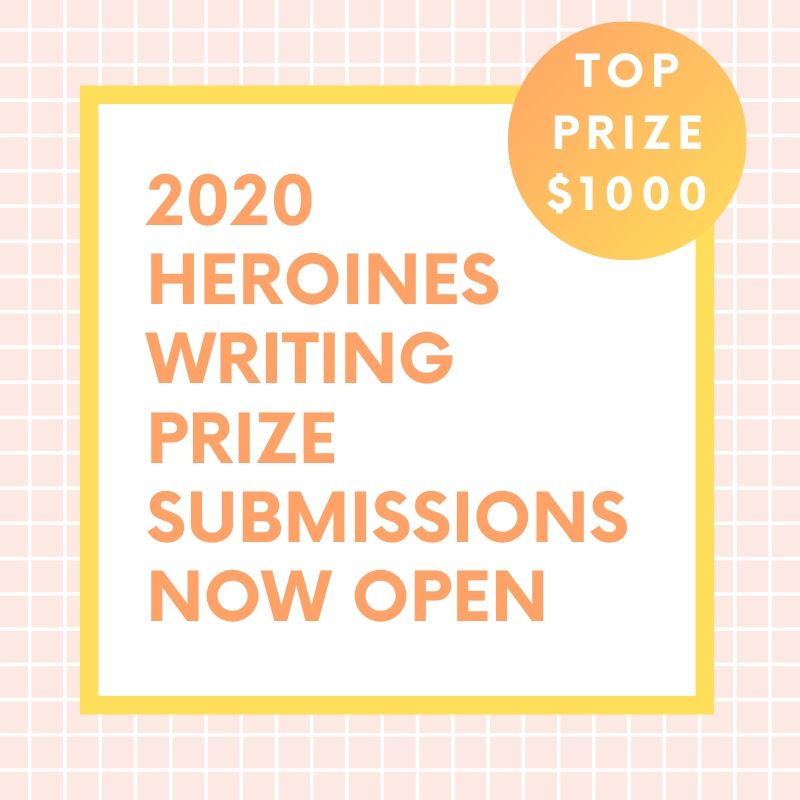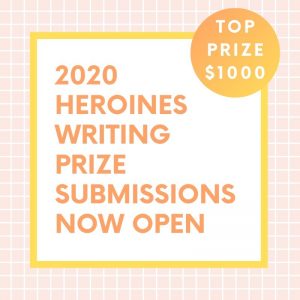 1st prize Short Fiction $1000 & 1st prize Poetry $500
The 2020 Heroines Women's Writing Prize & Anthology is now open for submissions of short fiction and poetry. The Heroines Anthology is a collection of stories of women written by women. Works with a particular focus on telling lost women's history, untold stories, and reimagined myths, fairy tales, folklore or legends, or speculative fiction, are particularly encouraged.
Guidelines:
We only accept submissions from writers who identify as women.

We accept previously published work as long as you retain the right to publish it and it has not previously won an award.

We expect all work to demonstrate respect for others.

While we accept submissions of work for publication in the Anthology from outside of Australia, the prize will only be awarded to someone residing in, or a citizen of, Australia.
For details on how to enter, head to the prize page.