#Radelaide: Stories from Adelaide High
$9.99 print (plus $4.99 p&h)
$2.99 ebook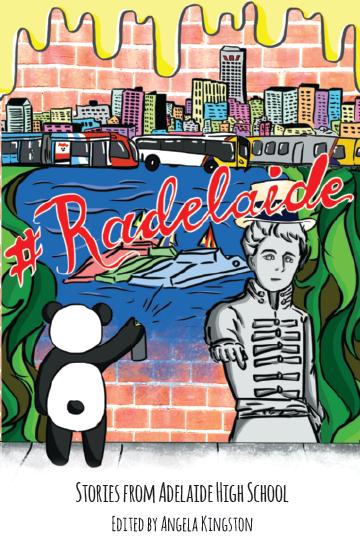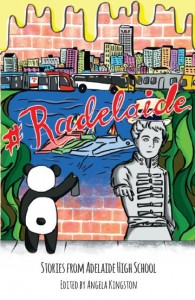 Adelaide High School students have immersed themselves in creative writing, editing, and publishing workshops to produce these fictional depictions of their home city and its surrounds. From Hindley Street to the Princes Highway, from Aldgate to Glenelg, their remarkable stories reflect the diverse interests, fertile imaginations, and keen insights of Adelaide's youth. In these pages, you'll be plunged into the highs and lows of family life, romantic relationships, bullying, disability, mental illness, scientific exploration, treasure hunting, time travel, musical ambitions, sporting aspirations, Indigenous experience, pre-colonial utopias and future dystopias. You might even spot a zombie on King William Street!
Contributors:
Giacinta Arancio, Shashi Baltutis, Mia Barbuto, Alex Bui, Karmiina Buot, Dimitri Cotis, Ginny Ha, Chelsea Holt, Ismail Idris, John Maggs, Costas Mallios, Levi McKenzie, Amy Norton, Dianna Peters, Tony Pham, Aurelia Prunier, Georgia Schroeter, Carissa Stevens, Danielle Tang, Zack Taylor, Jerome Trimboli, Corey Tugwell, Bochen Wang.
To purchase in hard copy, please email [email protected].
$10 print (plus $4.99 p&h)
$0.99 ebook
A gorgeous collection of unconventional poetry, microfiction, short stories and one long form story from South Australia's youngest and brightest writers. Curated and edited by SA Writers Centre's young editors project, Dubnium, this anthology will delight and move you.