Writers SA's Writers in Schools Program embeds professional practising writers in outer suburban and regional public high schools in South Australia to teach writing skills, provide literary career pathways, and inspire a love of writing and reading in students.
The program provides employment to the writers to undertake two or four-week residencies where they will work on personal creative projects. The writers will also work with teachers to provide writing workshops, author talks and other activities with students in alignment with the curriculum, and has been assisted by the Australian Government through the Australia Council for the Arts, its arts funding and advisory body.
---
2023 Writers in Schools
Jude Aquilina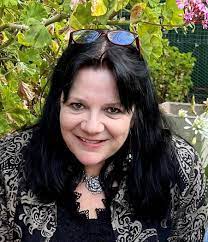 Jude will be based at Penola High School for two weeks from the 20th February 2023.
Jude Aquilina is an award-winning poet and author whose work is published in literary journals, newspapers and anthologies across Australia and abroad. She has published and edited many books. Her Wakefield Press titles include Knifing the Ice, On a moon spiced night and Tadpoles in the Torrens: poems for young readers. Jude is a freelance writer, editor, mentor and educator. She has taught creative writing to a wide sector of the community, at schools, libraries, community centres, university, TAFE, and in a prison.
Jude was the 2018 recipient of the Barbara Hanrahan Fellowship. Her works in progress include a poetry collection about the outback, titled Big Backyard, a novel based on her opal-mining grandmother, and a book of South Australian ghost stories.
Jude believes that everyone can write and enjoys assisting people on their writing journeys as a mentor and editor. She conducts workshops on the topics of poetry, memoir, short stories and general creative writing.
Jude says: "Everyone should have a chance to try creative writing. I am thrilled to be working with the Penola High School students. It is so important to bridge the gap for under-served public high schools. Such students are of the age where imaginative and creative skills are heightened.
Many high school students don't have the opportunity to try creative writing, meet published authors or discuss writing careers and opportunities. I look forward to sharing my knowledge, offering my support and running some inspiring workshops."
Allayne Webster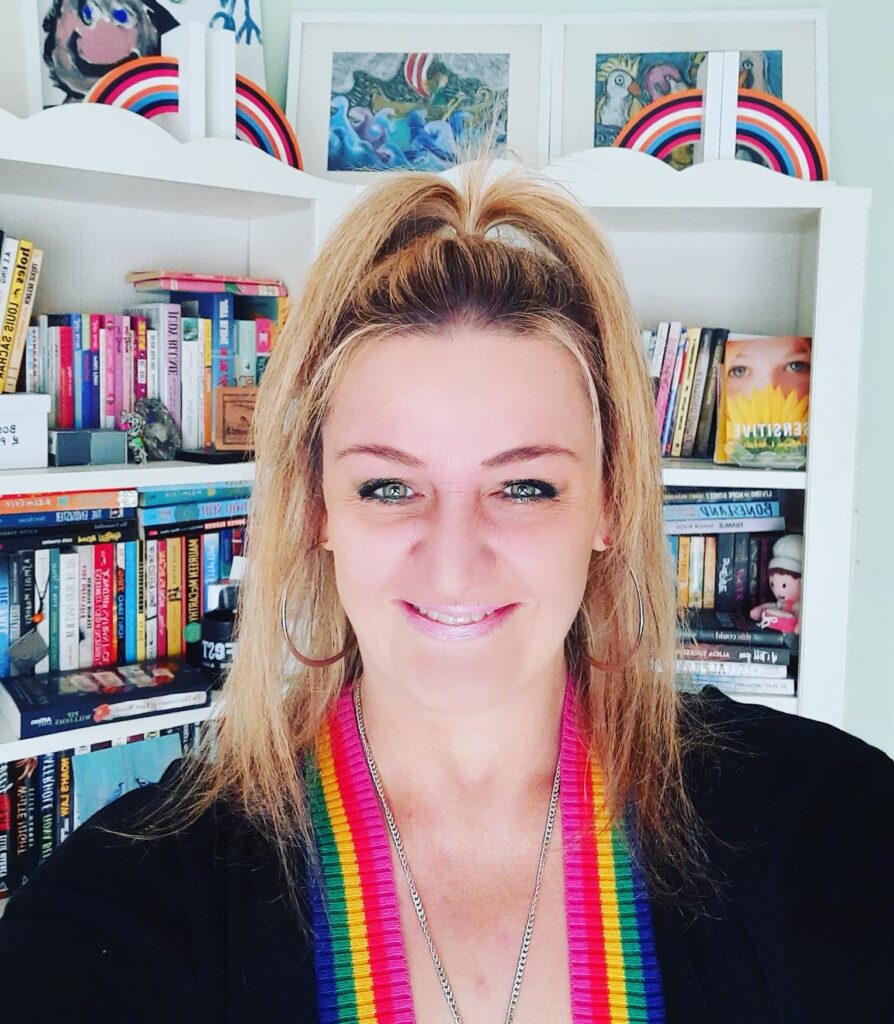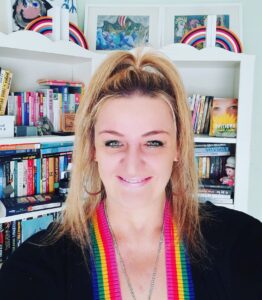 Allayne will be based at Roma Mitchell Secondary College March 13-24, 2023.

Allayne writes Children's and Young Adult literature. She's a Premier's Reading Challenge Ambassador, multiple arts grants winner, she sings and plays guitar, and sometimes she illustrates.
Paper Planes (Scholastic) was a 2016 CBCA Notable, shortlisted for the Adelaide Festival Awards, and is included with the Australian Heritage Untapped Project. A Cardboard Palace (MidnightSun), a 2018 CBCA Notable, was published in Sweden. Our Little Secret (Scholastic) was listed for the Golden Inkys and has recently been republished (Ligature Press.) The Centre of My Everything (PenguinRandomHouse) was shortlisted in the 2019 Davitt Awards (crime) and the 2020 Adelaide Festival Awards. Sensitive (UQP) is published in Russia, was shortlisted in the 2020 Australian Speech Pathology Awards, and is an IBBY Outstanding Book for Young People with Disabilities. That Thing I Did (YA – Wakefield Press) was out March 2022 and Selfie (YA -Text Publishing) is out April 2023. Allayne continues to write for children and young adults.
Allayne says: "I've been a member of Writers SA for many years and during that time my membership has provided me with a myriad of wonderful opportunities – and now I can add a residency at Roma Mitchell Secondary College to the list! Writing for children and teenagers is my life's passion, so to get to work intensively with students and staff over a two week period is a dream come true. Normally I would be visiting a school for one or two days, but this residency means I have a greater timeframe in which to share knowledge, build skills, and deliver real community impact. I'm very excited!"
Jennifer Mills
Jennifer will be based at Heathfield High School May 1-14, 2023.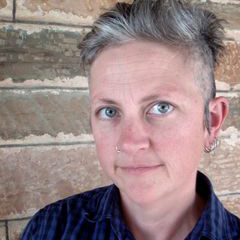 Jennifer Mills is the author of the novels The Airways (Picador, 2021), Dyschronia (Picador, 2018), Gone (UQP, 2011) and The Diamond Anchor (UQP, 2009) and a collection of short stories, The Rest is Weight (UQP, 2012). In 2019 Dyschronia was shortlisted for the Miles Franklin Literary Award, Australia's most prestigious prize for literary fiction, the Adelaide Festival Awards for Literature, and the Aurealis Awards for science fiction. The Rest is Weight was shortlisted for the 2013 Queensland Literary Awards Steele Rudd Award for an Australian Short Story Collection and longlisted for the 2013 Frank O'Connor International Short Story Award.
Alysha Herrmann
Alysha will be spending time at Berri Regional Highschool in term 2, 2023.

Alysha Herrmann lives, loves, and creates from regional South Australia. She is an award-winning independent creative producer, writer, performance-maker, and community organiser, and is the co-founder of Part of Things. Alysha most often writes about vulnerability, community, hope, grief, forgiveness and belonging. Her work spans creative non-fiction (memoir, essays etc), experimental digital writing, script writing (screen and theatre), other performance texts, short stories, long-form fiction, and poetry (written and spoken). Alysha is a long-time fantasy nerd and would love to write for videogames in the future. Recent work includes Drowned in the Saltbush Review (SA), Guthrak for Under the Microscope (SA), The Riverland of Rax for Critical Stages (NSW) and Paines Plough's (UK) Come to Where I Am Australia, and DEV for State Theatre Company (SA) and ActNow Theatre's (SA) Decameron 2.0. Her written work has been published by Currency Press, Griffith Review, Rochford Street Press, Routledge, Ginniderra Press, The Dirty Thirty, ABC Open and others.
---
More to be announced.

If you are interested in including a writer in your school, please contact [email protected]
Subscribe to Writers SA for news about the latest updates of the Writers in Schools project.
---