Short Story Fundamentals
Description:
with Ellen van Neerven (online)
This session is all about the short story by exploring some approaches to the form, ways of thinking about the work that it can do, and some possible ideas about exactly what it is and what it might be. Working from a number of examples and ideas from contemporary short stories, it will look at ways to write fiction that's engaging but also brief.
Participants will:
• Learn about a number of approaches to short story writing
• Understand some of the different forms and genres of short story writing
• Consider some ways of beginning a short story
• Experiment with voice, form and function in short story writing
• Consider some ways of ending a short story
About Ellen van Neerven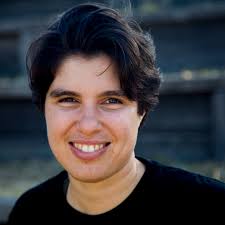 Ellen van Neerven (they/them) is an award-winning author, editor and educator of Mununjali (Yugambeh language group) and Dutch heritage. They write fiction, poetry, and non-fiction, and play football on unceded Turrbal and Yuggera land. van Neerven's first book, Heat and Light (UQP, 2014), a novel-in-stories, was the recipient of the David Unaipon Award, the Dobbie Literary Award and the NSW Premier's Literary Awards Indigenous Writers Prize. van Neerven's poetry collection Comfort Food (UQP, 2016) won the Tina Kane Emergent Award and was shortlisted for the NSW Premier's Literary Awards Kenneth Slessor Prize. Throat (UQP, 2020), van Neerven's latest poetry collection, and recipient of the inaugural Quentin Bryce Award, is now available.
Full Price $50/ Writers SA Members Price $35
—Online events are easy to access! You will need an internet connection and (ideally) a device with a camera – computers/laptops or even phones can be used to dial in. You will be sent a link to join a few days before the event. The link will take you to a private digital meeting where you can join the session. You can test the link at any time to ensure you can log in. Please respect the other participants in your event and mute your microphone at all times while the presenter is presenting. Background noise in houses such as TVs, pets and children can affect the sound quality. Screen fatigue is taxing on our eyes and brains so our workshops are now presented in maximum durations of 1.5 hours at a time.
—Writers SA members must be logged in to receive the member discount. If you would like to use a workshop credit to book in, please contact info@writerssa.org.au at least five working days before the workshop commencement date. Our staff don't work full time and we don't want you to miss out!
—Registrations will close 4pm on the Friday prior to a weekend event and 4pm the day of for an evening event to ensure all participants have the relevant links and information during Writers SA business hours.
—Members of other writing centres in the National Writers Centre Network can access our member discount. Contact info@writerssa.org.au with your membership number to make your booking.
Event Registration and Ticketing Powered by Event Espresso