Writing competitions can be a great way to get your writing out in the world. They can be a crucial stepping stone in your writing career, bringing of recognition, some money to buy writing or editing time, publication deals or the possibility of securing an agent. Check out our range of workshops to ready yourself for submission.
We recommend writers look very carefully at the competition guidelines, terms and conditions. Some require an entry fee or reading fee. In some circumstances, this goes towards payment for the judges time (we believe that all literary prize judges should be paid).
In some cases, however, 'literary competitions' are just money making ventures. In other cases, by entering the competition you may be automatically signing over the rights to your work (your copyright), or agreeing to a publication arrangement.
A number of competitions are listed here, but please note that this is NOT an endorsement. Writers are individually responsible for carefully reviewing all the terms and conditions of each competition.
Stuart Hadow Short Story Competition
Closing date: 20th July 2020
Fellowship of Australian Writers WA
Genres: Short story,
The Stuart Hadow Prize is an annual short story competition run by FAWWA in honour of WA writers Lyndall Hadow and Donald Stuart. Each year, the contest attracts high quality entries from around Australia. In 2020, the first prize is $1000 and a week of unpaid residency at Mattie Furphy House in Swanbourne.​
This year's contest is open theme, with a maximum of 3,000 words per story. $15 per competition entry.
See here for competition guidelines.
The 2020 Venie Holmgren Environmental Poetry Prize
Closing date: 20th July 2020
Holmgren Design/Rabbit: A Journal for Nonfiction Poetry
Genres: Nature, Poetry,
In partnership with Rabbit: a journal for nonfiction poetry Holmgren Design is thrilled to announce the launch of the 2020 Venie Holmgren Environmental Poetry Prize.
Major prize: AUD$1000
All entries must be received by 11.59 pm EST, Monday July 20 2020.
The winner will be announced in an online presentation on Sunday August 9 2020.
The judges for the 2020 competition are Jeanine Leane and Michael Farrell.
See here for terms and conditions, and how to enter.
The 2021 NWF joanne burns Microlit Award
Closing date: 1st August 2020
Spineless Wonders and the Newcastle Writers Festival
Genres: crime, Fantasy, Fiction, Flash fiction, Horror, Short story,
Submissions of up to 200 words on the theme of PULPED FICTION are sought for the 2021 NWF joanne burns Microlit Award, co-hosted by Spineless Wonders and the Newcastle Writers
Festival.
Cri Fi, Sci Fi, Noir, Rom Com, Lit Fic, Western, Horror, Gothic, Fantasy, Fairytale… In this year's callout we are looking for submissions which play with genre. Feel free to reshape and manipulate some of the well-worn tropes in literature, film or any cultural product. You can create your own generic blends or experiment with fictionalising non-narrative forms. Your approach may be playful, witty, political, philosophical or all of the above. You may choose to write in any prose genre – in fact, hybrid forms are encouraged.
Website | https://shortaustralianstories.com.au/2021-nwf-joanne-burns-microlit-award/
Audrey Daybook 2020 Short Story Prize
Closing date: 5th August 2020
Audrey Daybook
Genres: Short story,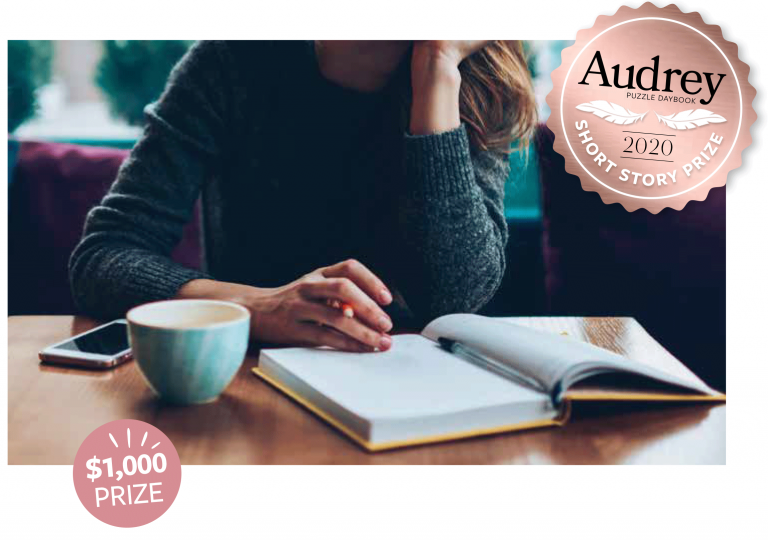 Throughout 2020, four stories will be shortlisted and published in Audrey, beginning from our March issue through to September, with the semi-finalists receiving a 12 month subscription to the Lovatts Media title of their choice. At the end of the year we'll announce our 2020 Audrey Short Story Prize winner who will receive a $1,000 cash prize! Keep reading…
Website | submissions@audreydaybook.com
the Yale Drama Series Award for Emerging Playwrights
Closing date: 15th August 2020
Yale University Press
Genres: Stage/screen,
The Yale Drama Series is seeking submissions for its 2021 playwriting competition. The winning play will be selected by the series' current judge, Paula Vogel. The winner of this annual competition will be awarded the David Charles Horn Prize of $10,000, publication of their manuscript by Yale University Press, and a staged reading at Lincoln Center's Claire Tow Theater. The prize and publication are contingent on the playwright's agreeing to the terms of the publishing agreement.
Submissions must be original, unpublished full-length plays, with a minimum of 65 pages. Plays with less than 65 pages will not be considered. Translations, musicals, and children's plays are not accepted.
There is no entry fee. See here for how to enter.
Website | yaledramaseries@yale.edu
The mindshare Awards
Closing date: 17th August 2020
mindshare, the Mental Health Coalition of SA, Writers SA and Access2Arts
Genres: Fiction, Memoir, Non fiction, Poetry,
The mindshare Awards is a poetry and creative writing competition presented by mindshare, the Mental Health Coalition of SA, Writers SA and Access2Arts.
The competition is an opportunity for South Australian writers with lived experience of mental illness to share their stories, showcase their skills, discover new creative communities, and connect with industry professionals.
Dickinson Memorial Literary Competition – "Movement" theme
Closing date: 31st August 2020
Braille House
Genres: Disabled writers, Poetry, Short story,
Braille House is proud to announce that the 99th Dickinson Memorial Literary Competition for 2020 is now open for entries from all Australian residents and the theme is MOVEMENT.
Spread the word about this opportunity to pen a short story or poem and be in the running to win cash prizes in this year's Dickinson Memorial Literary Competition which is a National literary competition and is for children and adults who are blind or have low vision.
Kate Challis RAKA Award 2020 for best book of poetry
Closing date: 7th September 2020
The Australian Centre, the Faculty of Arts at the University of Melbourne.
Genres: Indigenous, Major prize, Poetry,
The 2020 Kate Challis RAKA Award is now open for applications from Indigenous poets.
RAKA, which means 'five' in the Pintupi language, is awarded to an Indigenous artist in one of five categories annually, including creative prose, poetry, script writing, drama and visual arts.
In 2020, the $20,000 award celebrates the best book of poetry by an Indigenous author published in the preceding five years.
The RAKA, or Ruth Adeney Koori Award, was first awarded in 1991 to help advance recognition of Aboriginal artistic achievements. The RAKA was one of the earliest prizes for Indigenous artists in Australia and is administered by the Australian Centre within the Faculty of Arts at the University of Melbourne.
See here for further information and how to enter.
The Noosa Arts Theatre National One-Act Playwriting Competition
Closing date: 1st October 2020
Noosa Arts Theatre One-Act Play Festival
Genres: Stage/screen,
Entries are now being accepted for The Noosa Arts Theatre National One-Act Playwriting Competition, which attracts entries from playwrights across Australia, New Zealand, the UK, USA, and other countries.
This exciting playwriting competition offers a total prize pool of $8,000 cash. The winner of The Eleanor Nimmo Prize for Best Play will take home $5,000, 2nd place $2,000, and 3rd place $1,000. The winner of the Nancy Cato Audience Choice Award wins a cash prize donated by the family of the late Nancy Cato.
For more information about this opportunity, see here.