Writing competitions can be a great way to get your writing out in the world. They can be a crucial stepping stone in your writing career, bringing of recognition, some money to buy writing or editing time, publication deals or the possibility of securing an agent. Check out our range of workshops to ready yourself for submission.
We recommend writers look very carefully at the competition guidelines, terms and conditions. Some require an entry fee or reading fee. In some circumstances, this goes towards payment for the judges time (we believe that all literary prize judges should be paid).
In some cases, however, 'literary competitions' are just money making ventures. In other cases, by entering the competition you may be automatically signing over the rights to your work (your copyright), or agreeing to a publication arrangement.
A number of competitions are listed here, but please note that this is NOT an endorsement. Writers are individually responsible for carefully reviewing all the terms and conditions of each competition.
Wear a mask, Cupid! Call for submissions
Closing date: 30th September 2020
Wear a Mask, Cupid
Genres: Non fiction,
We're calling for true stories about dating during the Covid19 pandemic, to be published in an anthology this year. You can remain anonymous!
Try to keep your stories under 1,000 words (500 words ideal, less is also fine!). We're curious about how people dealt with lockdown, travel restrictions, and dating in general. Did you meet someone before lockdown and get separated? Did you try online dating for the first time? Did you have any Zoom dates? We want to hear from you!
Although we expect to receive some stories containing sexual content, we will not accept any stories that condone violence or abuse, or that are explicitly graphic.
We welcome and encourage submissions from the LGBTIQ community, POC, and people of every nationality, race, religion, colour and gender-identifying, and from those whose perspectives are often underrepresented in storytelling.
See the Facebook page for more details: https://www.facebook.com/Wear-A-Mask-Cupid-100115745127076
Contact Tina or Maria at WearAMaskCupid@outlook.com.
Website | WearAMaskCupid@outlook.com
The Noosa Arts Theatre National One-Act Playwriting Competition
Closing date: 1st October 2020
Noosa Arts Theatre One-Act Play Festival
Genres: Stage/screen,
Entries are now being accepted for The Noosa Arts Theatre National One-Act Playwriting Competition, which attracts entries from playwrights across Australia, New Zealand, the UK, USA, and other countries.
This exciting playwriting competition offers a total prize pool of $8,000 cash. The winner of The Eleanor Nimmo Prize for Best Play will take home $5,000, 2nd place $2,000, and 3rd place $1,000. The winner of the Nancy Cato Audience Choice Award wins a cash prize donated by the family of the late Nancy Cato.
For more information about this opportunity, see here.
Website | oapcomp@noosaartstheatre.org.au
The 2021 Stella Prize
Closing date: 2nd October 2020
The Stella Prize
Genres: Fiction, Major prize, Memoir, Non fiction,
Entries for the 2021 Stella Prize are now open. The $50,000 Stella Prize will be awarded to the best work of literature – fiction or nonfiction – published in 2020 by an Australian woman or non-binary writer.
Visit here for more information.
Bent Street end of year edition: call for contributions
Closing date: 15th October 2020
Bent Street
Genres: LGBTQ+,
Bent Street: a biannual journal Australian LGBTIQA+ Art, Writing & Ideas is calling for contributions for Bent Street 4.2 (November/December 2020).
The end-of-year edition is open themed. We are looking for creative expressions from 2020 in all genres.
We are launching at Feast on 25 November.
Bent Street publishes essays, short fiction, poetry, artwork, interviews, opinion pieces, tweets, blog posts, extracts from work-in-progress, that reflect the LGBTIQA+ community.
Further information at: https://bentstreet.net/
Please send all submissions and enquiries to cloudsofmagellanpress@gmail.com
Website | cloudsofmagellanpress@gmail.com
The Spark Prize from Hardie Grant Books and RMIT Writing and Publishing
Closing date: 16th October 2020
Hardie Grant Books/RMIT Writing and Publishing
Genres: Memoir, Non fiction, Residency,
Hardie Grant Books and RMIT Writing and Publishing are proud to present the inaugural Spark Prize, a new biennial developmental prize for narrative non-fiction.
Free to enter, The Spark Prize presents unpublished and published writers in Australia with an exciting opportunity to develop their writing project from a budding idea into a strong final manuscript with professional editorial support from Hardie Grant Books. It aims to foster talent in the narrative non-fiction genre, giving the prize-winner the essential tools and guidance to drive their project to publication.
The prize includes $2,000 in prize money, a 6-month editorial mentorship with Hardie Grant Books and a one-week residency at RMIT's stunning McCraith House on the Mornington Peninsula. Three shortlisted candidates will also win a book bundle from Hardie Grant as well as an editorial session with Hardie Grant Books.
Website | HannahLudbrook@hardiegrant.com
Breathing Space: call for pitches
Closing date: 18th October 2020
Tasmanian Land Conservancy
Genres: Fiction, Non fiction,
In 2021, the Tasmanian Land Conservancy (TLC) will be publishing its second book, Breathing Space: Reflections and projections on nature in Tasmania. It it will be collection of fiction, poetry and non-fiction, a book of reflections and projections on nature and the environment in Tasmania.
The pitches will be assessed by the book's editors, Jane Rawson and Ben Walter, and the payment is $300 payment per piece. You do not need to be from Tasmania or live there.
Website | jrawson@tasland.org.au
2020 Feast Festival Short Story Competition 
Closing date: 31st October 2020
Writers SA & Feast Festival
Genres: LGBTQ+, Short story,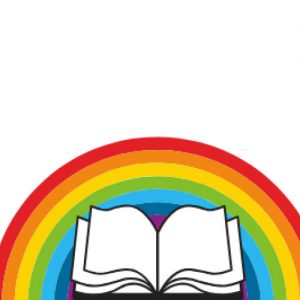 Writers SA and Adelaide's queer arts and culture community festival, Feast, present the 2020 Feast Short Story Competition, to celebrate the creative work of queer writers in South Australia. Entries are open to short story submissions of 1,000 to 3,000 words on any theme and in any genre or style of prose. There is no fee to enter the competition.
Website | info@writerssa.org.au
The Buzz Words Short Story Prize
Closing date: 31st October 2020
Buzz Words Books
Genres: Children, Short story,
The Buzz Words Short Story Prize is an annual prize awarded to recognise excellence in short story writing for children. The story must be suitable for readers 8 to 11 years, and the word limit is 1,500 words.
There is a first prize of $1,000 and second $500.
The fee is $10 per entry payable through PayPal or cheque payable to Di Bates.
See here for more more info and how to enter.
Website | buzzwordsprize@gmail.com
The Judith Wright Poetry Prize
Closing date: 16th November 2020
Overland/The Malcolm Robertson Foundation
Genres: Poetry,
Established in 2007 and supported by the Malcolm Robertson Foundation, the Overland Judith Wright Poetry Prize for New and Emerging Poets seeks outstanding poetry by writers who have published no more than one collection of poems under their own name (i.e. writers who've had zero collections published, or one solo collection published). It remains one of the richest prizes for emerging poets, and is open to poets anywhere in the world.
In 2020, the major prize is $6000, with a second prize of $2000 and a third prize of $1000. All three winners will be published in the first issue of Overland's print magazine of 2021. Bella Li, Bonny Cassidy and Anne-Marie Te Whiu will join us to form this year's judging panel.
Visit here for more information. 
The Neilma Sidney Short Story Prize
Closing date: 16th November 2020
Overland/The Malcolm Robertson Foundation
Genres: Short story,
Supported by the Malcolm Robertson Foundation, and named after the late Neilma Gantner, the Neilma Sidney Short Story Prize seeks excellent short fiction of up to 3000 words themed around the notion of 'travel'; imaginative, creative and literary interpretations are strongly encouraged.
This competition is open to all writers, nationally and internationally, at any stage of their writing career. The winning story will receive a $5000 first prize and be published in Overland's first print issue for 2021. Two runners-up will each receive $750 and be published at Overland online to coincide with the release of the first print issue for 2021. This year, we are excited to welcome Mirandi Riwoe, Jeanine Leane and Wayne Marshall to the judging panel.
The South Coast Writers Centre Inaugural Poetry Award
Closing date: 1st February 2021
The South Coast Writers Centre
Genres: Poetry,
The South Coast Writers Centre is thrilled to announce their inaugural Poetry Award!
The Award is open to poems on the theme 'Every Body' with a prize of $1000 and publication in the SCWC 2021 Anthology. Entry is $15/$10 for SCWC members and the Award is run in partnership with Wollongong Art Gallery.