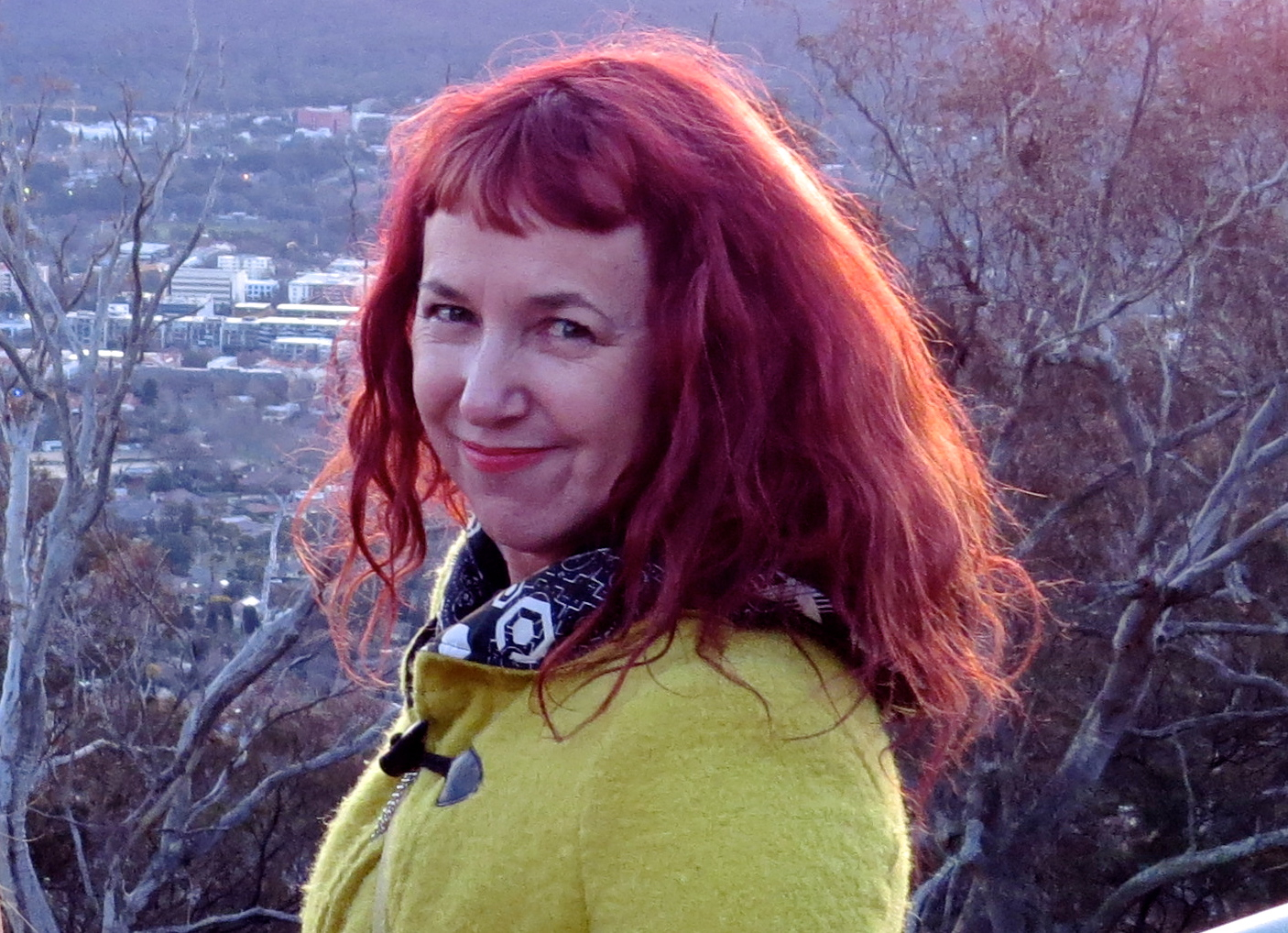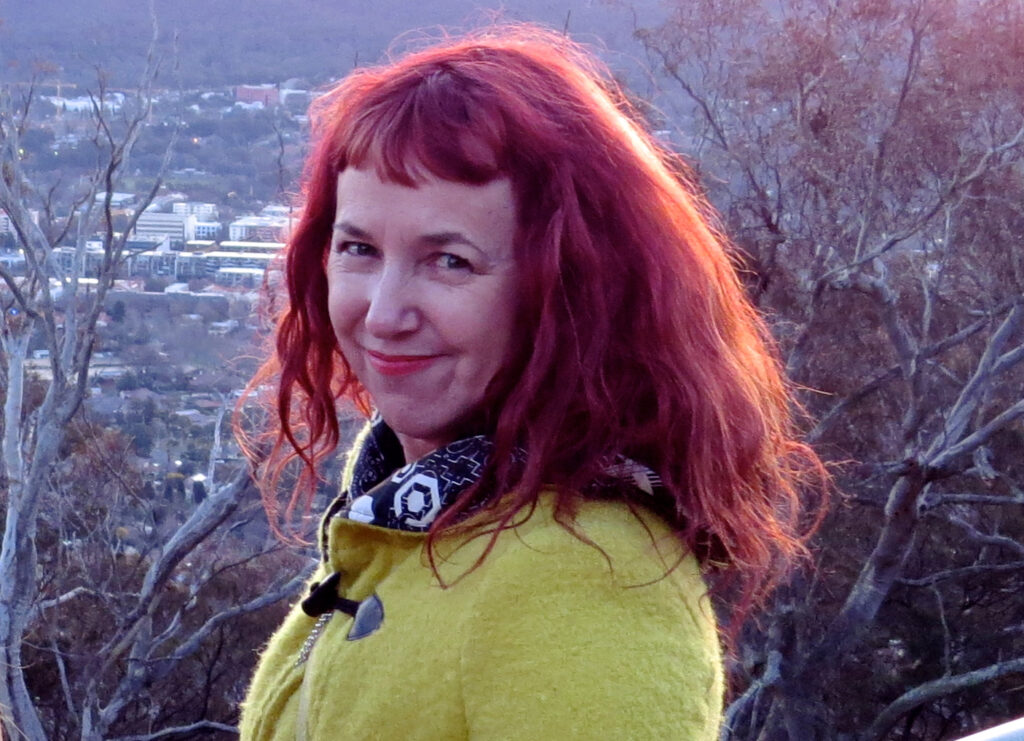 Isobelle Carmody is an award-winning Australian writer of science fiction, fantasy, children's and juvenile literature, with over forty books to her name, including the much-loved Obernewtyn series.
Isobelle began work on the highly acclaimed Obernewtyn Chronicles when she was just fourteen years old. The first two books in the Obernewtyn series were short listed for the CBC Children's Book of the Year in the Older Readers category; Scatterlings won Talking book of the Year. The Gathering was a joint winner of the 1993 CBC Book of the Year Award and the 1994 Children's Literature Peace Prize. Greylands won an Aurealis Award and a White Raven at Bologna, while Billy Thunder and the Night Gate was shortlisted for the Patricia Wrightson Prize for Children's Literature in the 2001 NSW Premier's Literary Awards. Both Little Fur and A Fox Called Sorrow received BAAFTA Industry Awards for design. Alyzon Whitestarr won the coveted Golden Aurealis for overall best novel at the Aurealis Awards. The Red Wind which she wrote and illustrated, won Book of the Year in the CBC awards, in the Younger readers category. In 2020 she completed her PhD at the University of Queensland and then did a doctoral fellowship with the Creativity and Human Flourishing Project at UQ. Her most recent published novel is the final book in the Kingdom of the Lost series, The Velvet City.
Ahead of the upcoming online Other Worlds: Isobelle Carmody Masterclass program, we chatted with Isobelle about the Obernewtyn series, her writing journey and process, what you can expect from her program, and more.
---
Can you tell our readers a little about yourself and your writing?
I have been a writer my whole life. I began when I was 14, writing Obernewtyn. I am now 64. At a Dylan Moran show in Canberra last week a young man leaned across and asked if I was the Isobelle Carmody who wrote the Obernewtyn Chronicles. I said I was. He said, 'I want to thank you. You changed my life.' I have no idea how that book did that, but I wrote it to save my own life. I was a lost soul and a misfit and that was what I wrote about. Why I set out to write it as a post-apocalyptic science/fantasy hybrid I do not know. Except I didn't much like the real world, and I felt powerless in it. So I invented a world where someone like me might make a difference. I also read a great deal of it. The fact that the book I wrote at 14 affects a man decades after I wrote it, still astonishes and gratifies me. But I don't understand it.
What is your writing routine?
I like to be alone, and in a place where either nature is compellingly visible or where life is going on around me, but I am only a watcher, not a placer. I like to have at least three weeks in front of me without any commitments. This may sound indulgent but I have been a writer for a long time and I am accustomed to having longer periods like this. I think this is what it takes to reach the deep time state where you can reach down into yourself and produce the best writing.
Pen or PC?
I write first with a fountain pen and I like a special kind of paper I can't get any more, called Whitelines. I have a dwindling supply then I don't know what. I am in denial that I will have to find a new kind of paper. These days I often move to the computer at some point, then I go back and forth. In the beginning I wholly wrote, then typed Obernewtyn, and then literally cut and pasted. And I hand wrote whole ms for many years until computers came along and then turned from novelties into tools. I still think there is a different mentality in writing by hand as opposed to writing onto a computer.
What are you working on next?
I am in the final stages of finishing two books I have been working on for some years, one an adult novel called The Theatre of Death, which plays around with various modes of the fantastic within a seemingly realist novel, and the other, a YA book set in the future of Canberra, called Comes The Night. My next projects are two graphic novel hybrids, and a book called The Skin Game that will be published as a novel and turned into a six-part comic book series.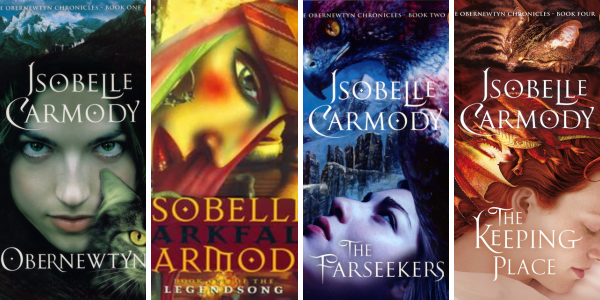 Your writing focuses on the science fiction and fantasy genres for youth and adult audiences alike—what drew you to these genres?
I loved to read them, and that is always a good place to start when you write – with trying to write the sorts of books you loved to read. Because you understand them as a reader, and as someone who loves this sort of book. You have a head start. You don't have to learn what readers love, and you know what has been done, But I also think these genres are very philosophical – you can tackle big philosophical questions using them. They have the capacity to be vast in scope. But perhaps that also reflects the kind of speculative fiction and fantasy I like.
Best and most challenging parts of being a writer?
These days, finding time and a space in which to write. I am forever coming up with new solutions. I have places I go where I know I will write well, but nothing stays the same. I have house-sat for months at a time in the last decade for friends in Canberra, minding their amazing house, supervised by two cats, but they are selling. There is a place in Tugun right on the coast close to the NSW border of Queensland, that I rent when I can afford it, where I always write well. I write well out of season, up in a ski lodge on Mount Hotham. Mostly, I need time and a place where there is no-one but me, and preferably not my home where I always feel there are things I ought to be doing.
What can writers expect from your Other Worlds program?
Participants will come out understanding what fantastic modes are, what they can do, and how to use them effectively. They will learn to world-build from their own experience, thereby creating settings that feel real, wherever and whenever they are. They will discover their own most effective character voice, and how to troubleshoot their weaknesses and roadblocks. If they have a work in progress, some exercises can be tailored to fit, in which case they will have a better grasp of how to complete and better their work. I will expect them to do a small amount in between classes, usually completing or refining exercises we have begun in the classes, or trying out techniques they will later be able to use to improve their writing. There will be time for questions and participants should take the opportunity to ask about things that worry or interest them, thereby focusing me on matters that I might not otherwise cover.
---
Places are now available for Isobelle's online Other Worlds masterclass program. Members receive 30% off the price of all workshops and events, join here for as little as $60.