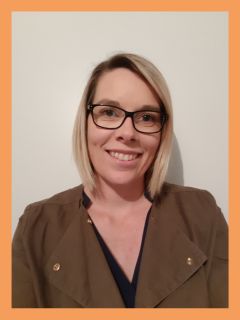 Bronwyn Tilley (writing as Bronwyn Stuart) is a multi-published award-winning author of 19 novels, novellas and short stories in both contemporary and historical romantic fiction, traditionally published and self-published. She is an advocate for fair deals for authors and a font of knowledge about the literary industry both here in Australia and overseas, and is the Operations Manager here at Writers SA.
Bronwyn and her vast collection of shoes reside in the Adelaide hills on Paramangk land along with her husband, kids and dogs.
Ahead of her upcoming in-person intensive First Draft, we chatted with Bronwyn about the program, publishing and more.
---
What can this year's cohort expect from the First Draft program?
We're going to spend some time picking apart everyone's draft or idea and that might mean working from the first page, but could also be working backwards from 'the end' to make sure your ducks are in a row and aren't stepping out of line.
Stories run out of steam and we don't want yours to. It might mean raising the stakes for your characters so the reader finds their actions more relatable rather than ridiculous. It might be refining their goals or what motivates them, or maybe it's missing decent conflict.
We'll discuss why certain novel ideas just don't and won't sell and how to choose another path for that book. We'll also spend some time looking at pieces from the sentence level with dialogue, settings and the five senses at the forefront. I do love writing exercises!
Every session will have a topic but then we chat, with chances to ask specific questions about your work and get feedback and insight as we go. Along the journey, we'll also spend time talking about ultimate goals for books be it self-publishing or traditional publishing.
Who is First Draft most valuable for? What kind of writers usually take part?
Writers of all levels can take part in First Draft. Maybe you need a refresher or to get back to basics? Maybe you're changing genre and need some help working out if your story works as you're writing it? It's especially handy for those starting out with their first first draft and learning some good habits to carry through into other novels you'll write along the way.
Do you have any advice for writers with a draft sitting in their drawer?
Stories sit in drawers for a number of reasons but if you have a project you're deeply connected to and want to make it work, we'll figure out what your obstacles are and how you and your characters can proceed.
What do you find most rewarding about leading the course?
I love seeing stories get shaped and fleshed out, the 'aha' moments of insights where something finally fits or makes sense, and then seeing the book on a bookshelf in the wild! Mostly I think we can all be excellent writers, we just need some help along the journey and First Draft does that in ways not many other courses around the place do.
---
Do you have a question about the First Draft program or if it's right for you? Contact Bronwyn at [email protected].
Places are still available for Bronwyn's intensive four-month in person program First Draft. Members receive 30% off the price of all workshops and events, join here for as little as $60.