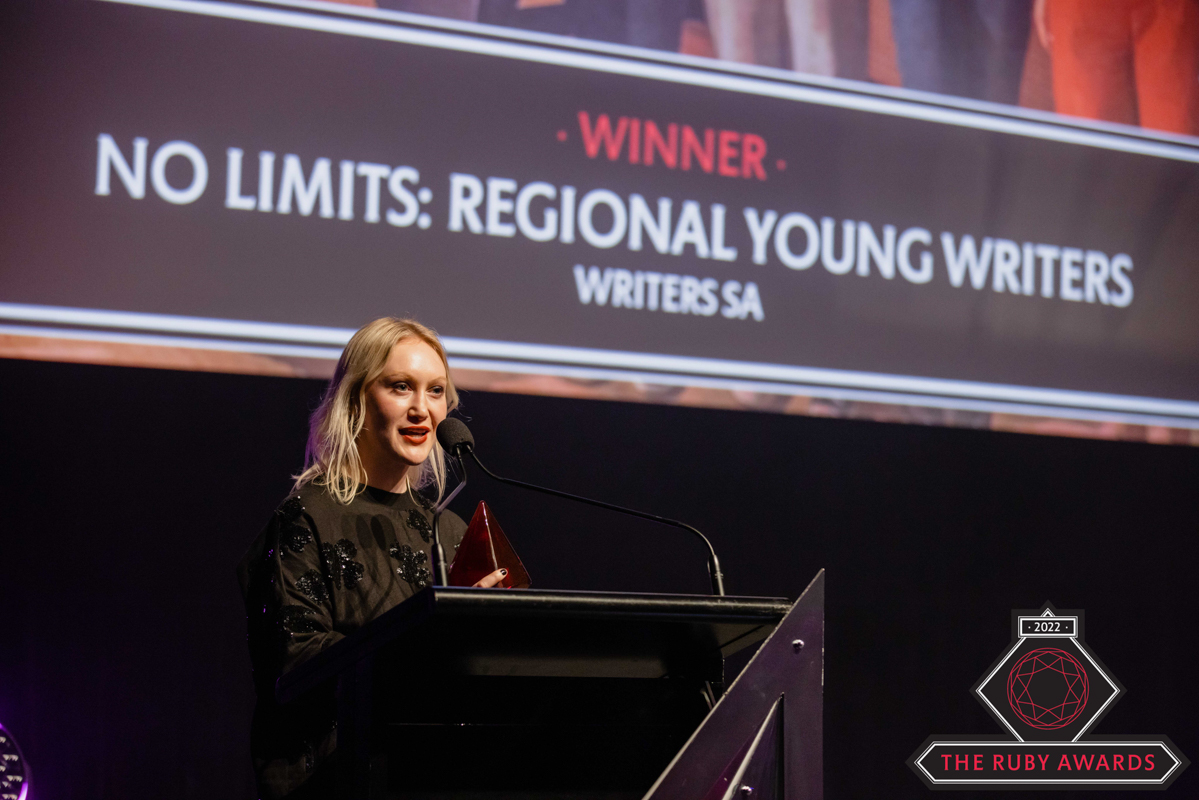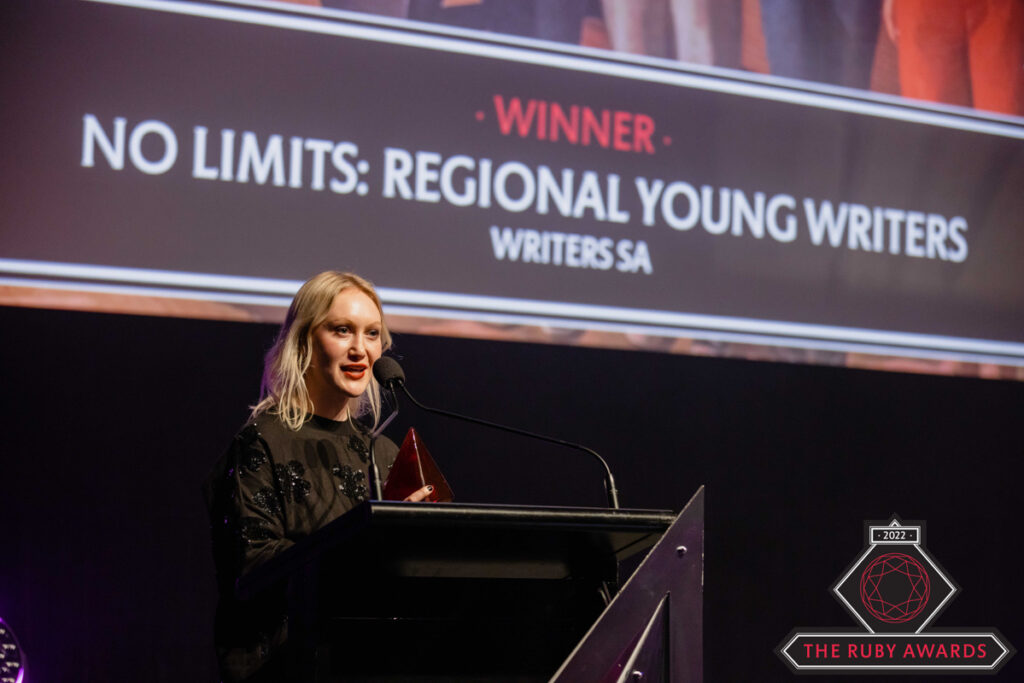 We are so delighted to share that the Writers SA No Limits: Young Regional Writers project won Outstanding Regional Event or Project at the Arts South Australia Ruby Awards on Friday night.
No Limits: Young Regional Writers exists to connect, inspire, and build the capacity of young regional writers, and we are grateful to have this impact recognised with a Ruby Award.
Since commencing late last year No Limits: Young Regional Writers has commissioned new writing – short stories, memoir, letters, songs and other things – by regional young people, hosted multiple workshops with local and visiting artists across the Eyre Peninsula, Riverland and Limestone Coast, hosted Scratch Nights and Fringe events and live-streamed readings, produced zines and digital publication of creative responses, hosted a fantasy writing weekend, and gathered together regional writers of all ages to dream and scheme and create. You can see a snapshot of some of what No Limits has achieved here.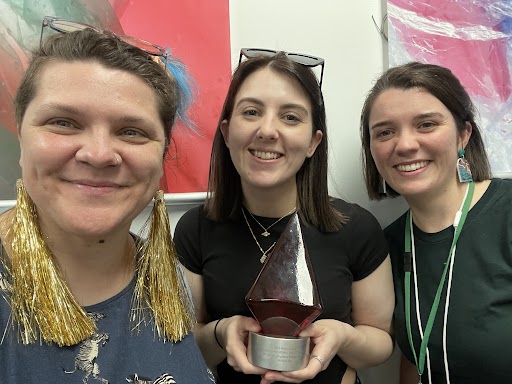 As the manager of No Limits, I am so proud of the No Limits team: Eliza Wuttke as our Eyre Peninsula Coordinator, Kirste Jade Vandergiessen as our Riverland Coordinator, and Audrey Menz as Regional Program Assistant. All three of these skilled and hard-working humans are regional writers aged under 30 and from regional SA themselves. Working with them and seeing their impact has been one of the joys of my work this year. I am proud of our shared commitment to question everything, to prioritise getting money directly into the pockets of young (and older) writers, and proud of our willingness to say "no – that won't work, we need to do it differently – let's try this instead". I also want to acknowledge the contribution of Kathy Parker who worked with us as Limestone Coast Coordinator in the early set-up of No Limits, for her fierce commitment to future pathways, and of course all the core Writers SA team – Jessica Alice , Bronwyn Tilley, Lana Guineay and Vern Schulz – for their support and contributions to No Limits.
I am so grateful to all of the writers, editors and mentors who have worked with us. This award is yours too.
I don't have enough words for all of the young writers we've worked with. I feel like you've given us more than we could ever give you. Thank you for your stories, your courage, your hope, your care, your passion, your words. For being willing to say yes. We are cheering every single one of you on, always. This award is yours most of all.
I am finishing up with Writers SA on the 16th December and what a wonderful note to end my time on! Congratulations to all of the other nominees and winners of the 2022 Ruby Awards.
—Alysha Herrmann, Statewide Program Manager, Writers SA
(Boandik Country, Mount Gambier)