Caroline Reid is our current Writer in Residence. We had a quick Q&A chat with her.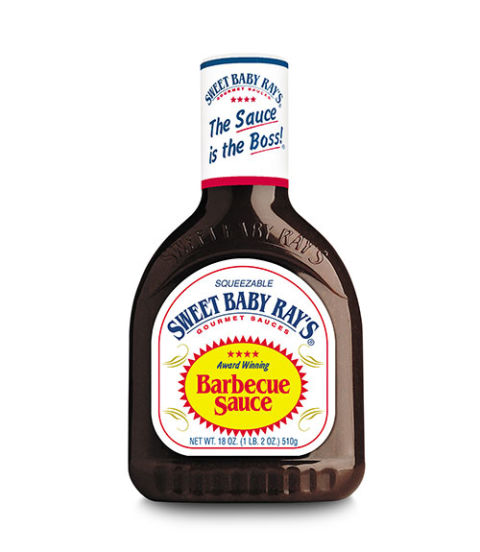 If you were a supermarket item, what would you be and why?
Sweet Baby Ray's Barbeque Sauce. It just rolls off the tongue. Who wouldn't want to be called Sweet Baby Ray's Barbeque Sauce?
If you could be a super hero, what power would you like to have?
To dance and fly at the same time.
Which book best resembles your life? Or which book character best resembles you?
This has changed over the years. Currently it's Fevvers in Angela Carter's Nights at the Circus. When I was a kid it was Max in Where the Wild Things Are. In my twenties it was the son in The Lion of Boaz-Jachin and Jachin-Boaz.
Favourite quote:
I have copied out so many quotes over the years but here are three of my current faves:
"Our greatest fear is not that we are inadquate, but that we are powerful beyond measure." Nelson Mandella
"One of the great traps for the woman writer is the desire to be loved for oneself as well as admired for one's work, to be a Beautiful Person as well as a Great Artist." Angela Carter
"I'm going to keep this prize money. Not just because it will afford me the only thing every writer really wants, time and mental space to work, but because I want to stake a claim for literature as an essential social benefit, in and of itself." Charlotte Wood, winner of The Stella Prize in 2015
What do you fear the most?
Well now, I'd have to say my power, but I'd like to add that the fear diminishes every time I write. My other big fear is having to live on baked beans for the rest of my life.
What do you love the most?
Friends, family, this country, my ancestral countries, being privileged enough to live a life of imagination where I get to tell stories. And cheese.
What hidden/special talent do you have?
I know how to capture moon burps.
What do you like most about the writing industry?
The people. I find the spirit of generosity alive and well within the writing industry. I've had so much support and advice, especially from women writers.
What is the best thing about SA Writers Centre?
The people. [We promise we didn't pay her to say that! – SA Writers Centre]
What are your personal longterm goals?
I've always struggled with this .. Are we all supposed to have long term goals? I work better at short term goals. I can plan a year in advance, and that's about it. I've yet to eat a tub of Connoisseur Vanilla icecream in one sitting.
If you could choose one writer to be your life mentor, who would you choose?
Only one? I'm like a magpie when it comes to mentoring and all that. It wouldn't work for me to have a single life mentor, there's too much richness to be found in the nooks and crannies of other folk. It's probably why God doesn't work for me. Too much oneness. I think writer/performer/entertainer Penny Arcade would be fun to have a drink and a chat with; Catherine Tate could make a good mentor, but would she be bovvered?
What's the best piece of writing advice you've ever heard?
Here's three that currently resonate:
"Write like yourself." Etgar Keret
"Do back exercises. Pain is distracting." Margaret Atwood"
"Write a book you'd like read." Hilary Mantel
What is your typical writing process?
It changes depending on life circumstances but at the moment I begin in the morning with 15-30 minutes of Free Writing. Then I do 3-4 hours of reading my current draft manuscript and making notes for the rewrite. Then I read – either research, technique or close reading of a text that is related to what I'm writing. I end the day by recording what I've done in an Excel spreadsheet. This is important as it keeps me accountable. I also do a summary reflection and a tally of hours at the end of each week/month. Once I've done a bit more planning, that 3-4 hours of reading and note-taking will become 're-writing'.
What is your proudest writing/editing/book related achievement?
I wrote a play called Prayer to an Iron God that was performed throughout Western Australia and eventually got published by Currency Press. That play taught me how to write, and about the power of theatre and words. I wanted to tell the story of a young woman and the impact her brother's suicide had on her. One day a young woman attended the show with her mum. She later wrote to us thanking us because her brother had taken his own life and the play made her remember the good things about him. That was a strong letter for us to receive. I recognised, then, the power of words, of story and performance to connect people, to acknowledge each experience, each life as important.
What did you want to be as a grown up when you were a kid?
A concert pianist.
Where do you see yourself in five years? What about ten? 
Alive and writing, with any luck. Ditto in ten.
How did you decide that this was the career path you wanted to pursue?
I didn't decide on anything. I'm not the kind of person who had a burning desire from a young age to be a writer, a poet, a playwright. I didn't even know 'a writer' was a thing you could be. I liked writing poems as a kid but I was more interested in music, in being a musician. I got that from my mum. I think she always hoped I'd be a music teacher. Being a teacher ensured an income and that was importnat. But I didn't listen. Being a writer crept up on me. I wrote in my twenties and people seemed to like what I wrote. It took me a long while to recognise my own talent and to recognise that I also needed to work at it. I wasn't very confident but I kept writing. And then it got so I couldn't live without it, like all addictions I suppose.
Who are people you admire/emulate/learn from?
Those who forge their own pathways, their own way of doing things. Those who keep going despite the terrible days, the obstacles, the naysayers even if sometimes that's themselves. And these people are not always writers, btw.
What is the most controversial/opinionated thing you've said and what reaction ensued?
I'm not really controversial though I have had to take my foot out of my mouth on more than one occasion – too many to write about here.
Where has your age been a barrier in writing/the arts? Where has it been an advantage?
I'm not sure about this. I was so insecure in my twenties that I'm glad my opportunities were limited. I think I wouldn't have coped very well with the pressure and with expectations if I'd been more successful. I don't know. Perhaps it's about personality in the end. There are opportunities that some people would kill for that I'm not in the least bit interested in, and vice versa. I'm now a middle-aged white woman living in Australia. Incredibly privileged on one level, and incredibly invisible on another. Barrier or advantage? I don't know. I'll just keep writing, following my nose, standing up for myself and others as I see the need.
What are your hopes for the industry?
To stay relevant. To increase its diversity. To attract more funding.
Find out more about Caroline and her residency here.