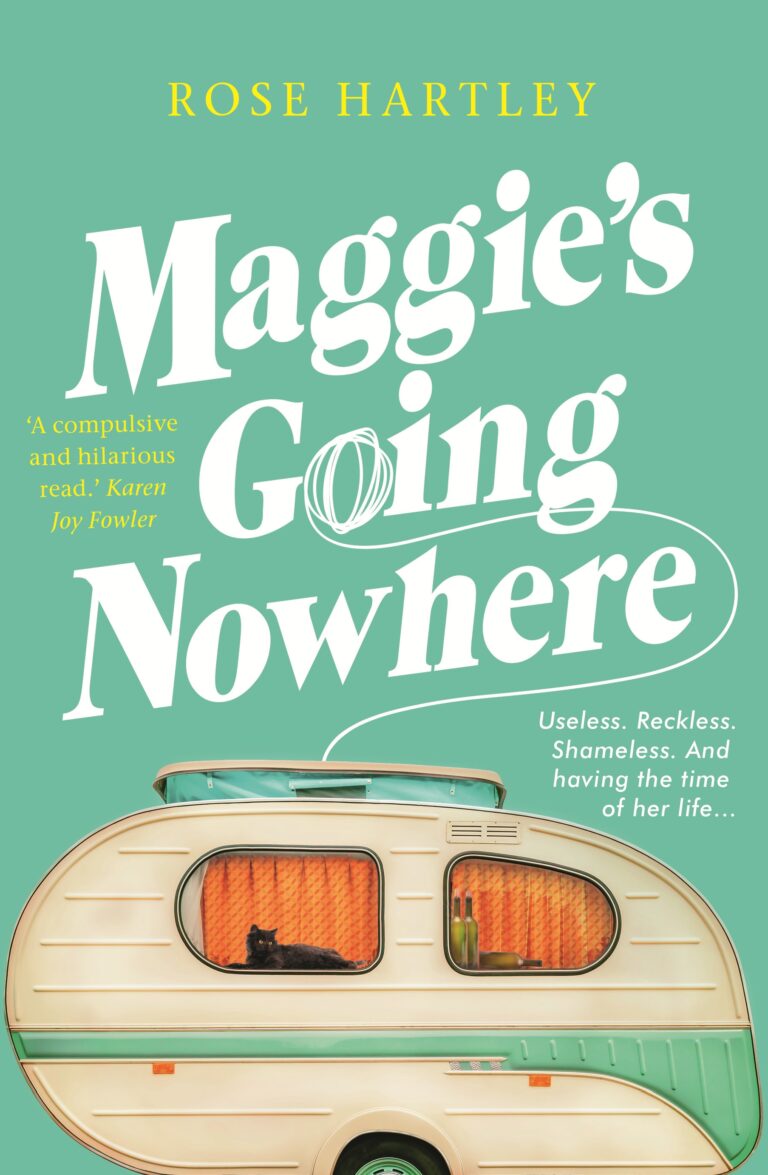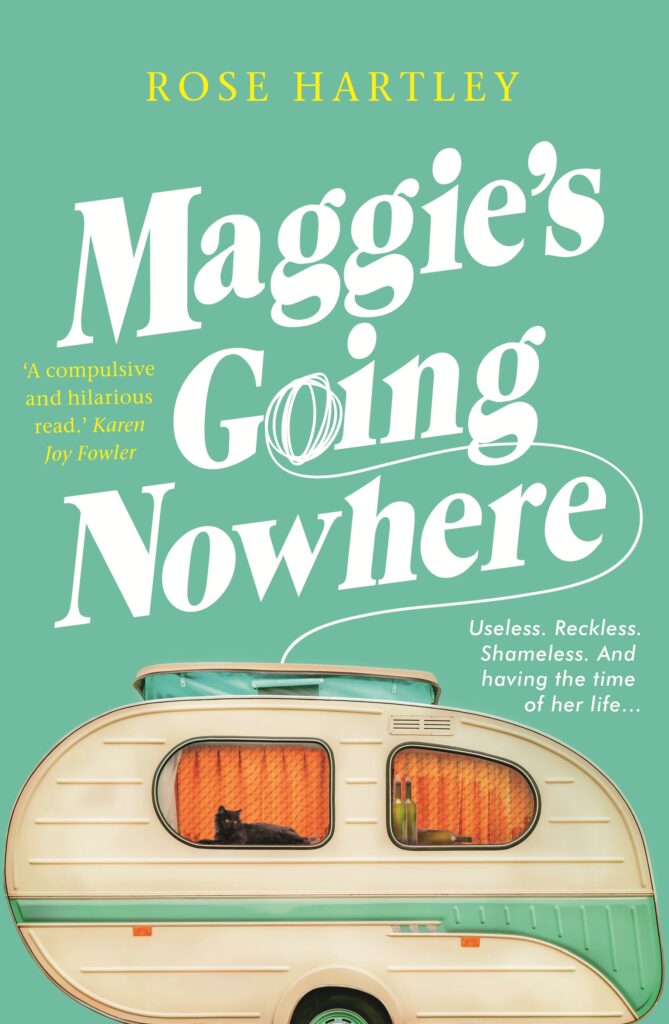 We have a copy of Rose Hartley's novel Maggie's Going Nowhere to giveaway!
Maggie's Going Nowhere is a fierce and funny debut introducing a thoroughly relatable and offbeat heroine. If you enjoy Fleabag, you'll adore Maggie.
'A compulsive and hilarious read. In Maggie, Hartley has created one of those indelible characters of whom we must thoroughly disapprove and yet cannot help but love.' Karen Joy Fowler
Maggie Cotton's life is a hot mess.
In one day, she's dumped by her boyfriend, disinherited by her mum, and kicked out of the three-year degree she'd stretched to a decade. And that was before she received the letter saying she owed the government $70,000.
But that's no reason to grow up, is it?
With a decrepit 1960s caravan to call home, Maggie has to prove to her mother she can survive without a safety net, stop her loyal best friend Jen from marrying a scumbag, and convince her sexy workmate Rueben that she's not a walking disaster. For someone who's spent her life avoiding hard work, she sure can move mountains when she's got a little motivation – just don't ask her to move the caravan.
'Maggie's Going Nowhere is a whip-smart and heartwarming novel.' Miranda Tapsell
'Maggie's Going Nowhere's sheer energy is remarkable. Rose Hartley's first novel is a successful comedy, providing many enjoyable moments.' Canberra Times
Rose Hartley is set to share her tips on how to make your readers laugh – and maybe tug at their heartstrings too. Join Rose in person for a three-hour workshop on February 11, book here.
*Please note this competition is now closed*