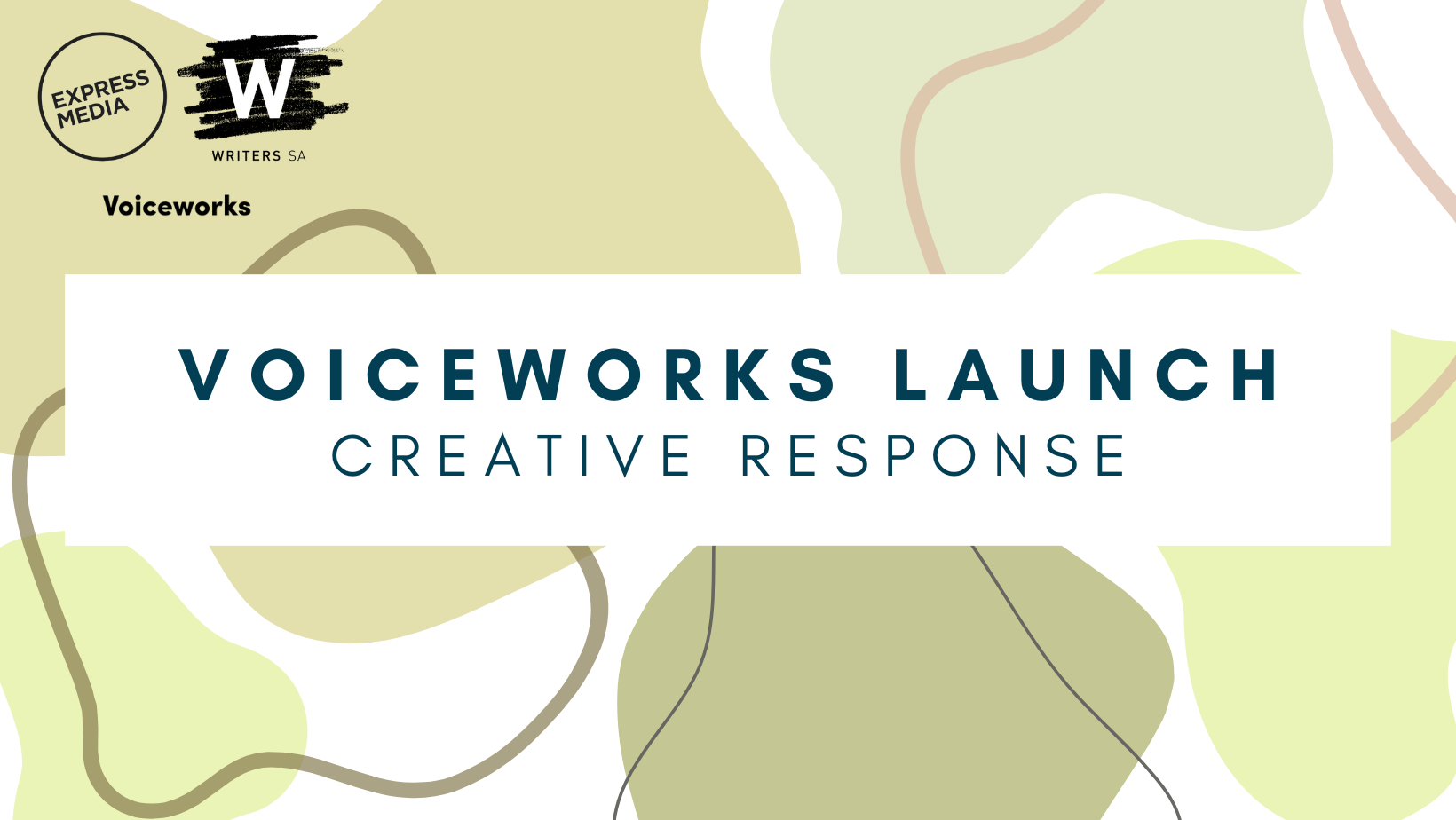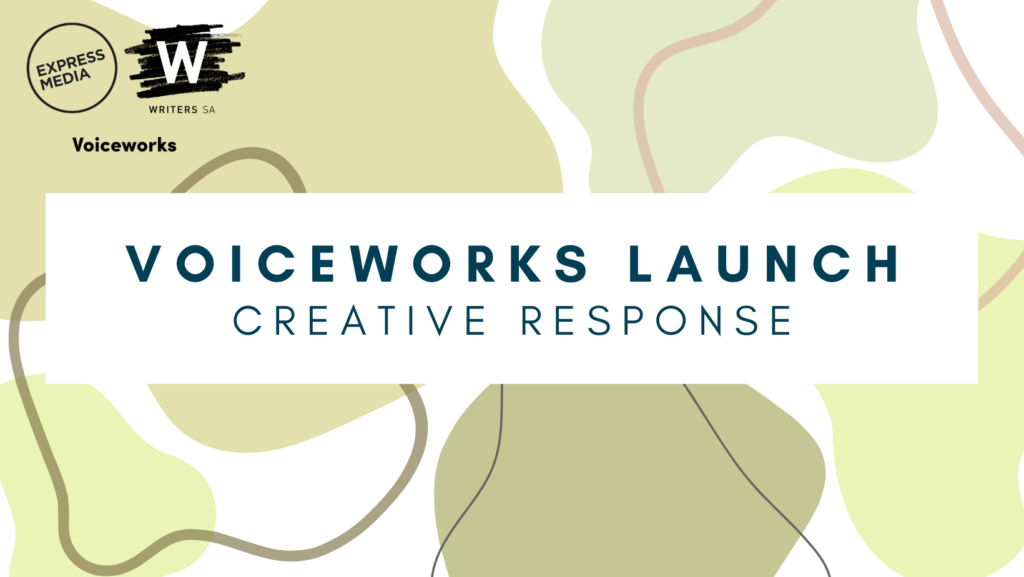 In celebration of Voiceworks' latest release Grain (Issue 128), Writers SA, Voiceworks, and Express Media hosted a showcase night highlighting this issue's writers and contributors in the Riverland.
Watch the recording of the event below!
We invited some young Riverland creatives to join us for the event, connect with other young SA creatives, absorb some storytelling, and asked them to write a creative piece in response to the event.
This is what they came up with.
Devin Crowhurst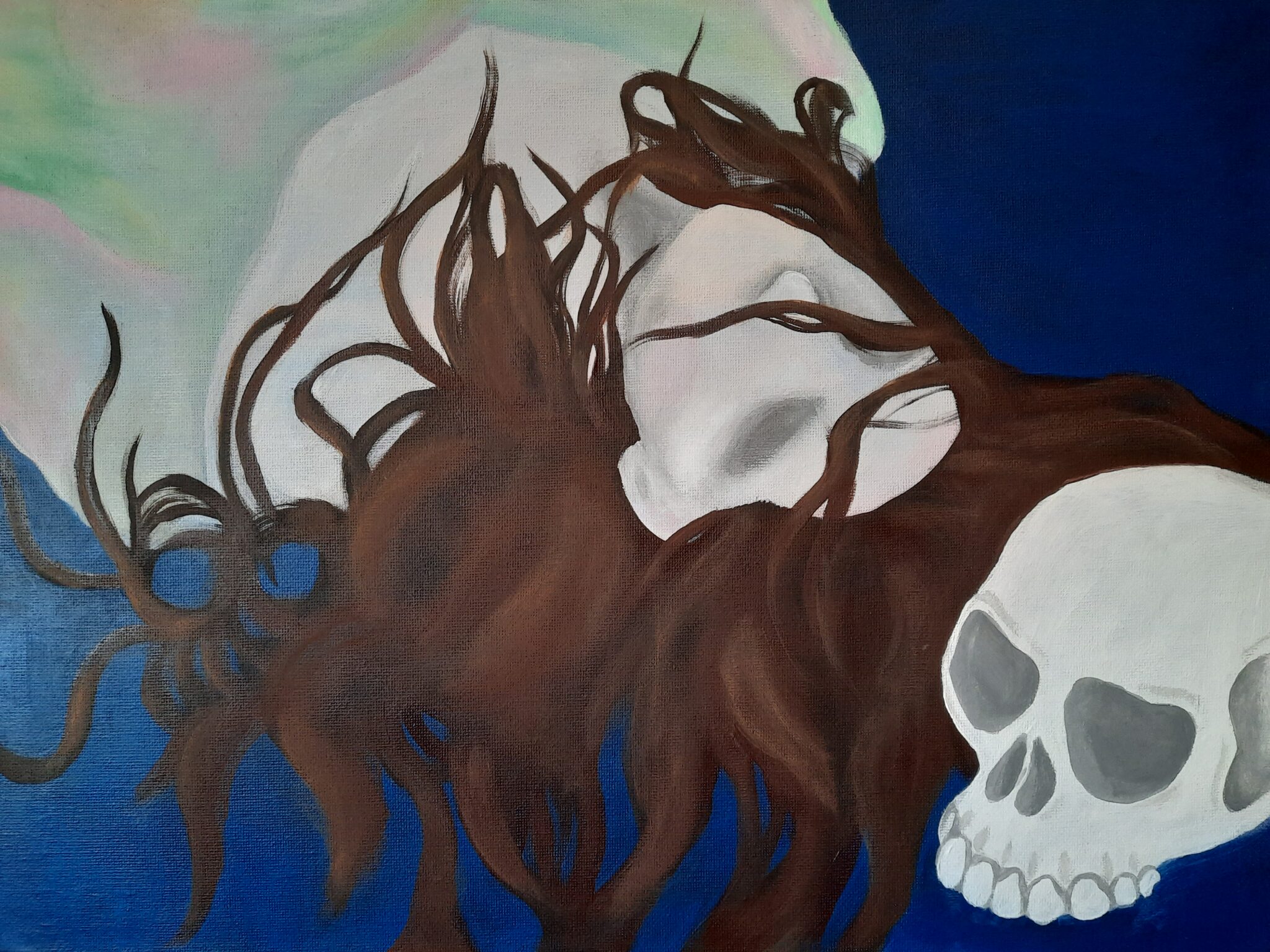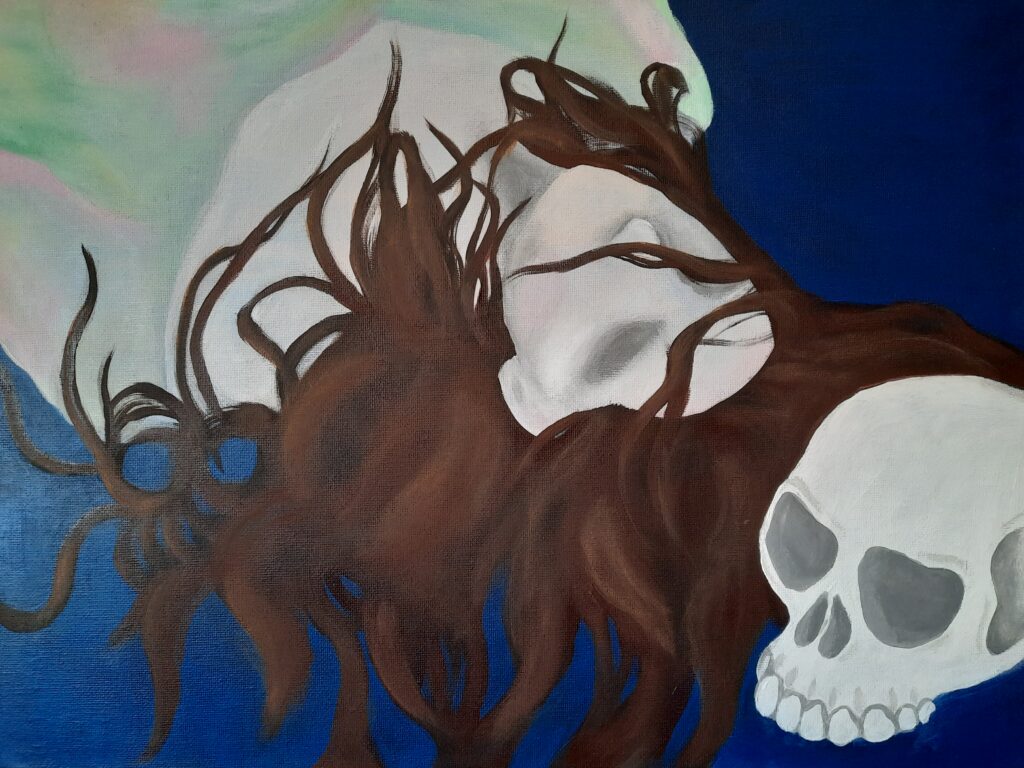 Devin is a non-binary 17 year old living in regional South Australia. They are an artist who loves working in a variety of media, such as painting, drawing, sewing and writing. To help bring people together, they have done many projects to do with mental health and queerness. They do this through the headspace youth reference group, the hERO group, and have done events such as the first ever pride marches in the Riverland for two years in a row, writing workshops with Writers SA such as Portal, Symposium, Riverland Miscellany Night, Riverland Scratch Night and other events.
While still in the works, Devin's current project is to paint a mural in one of the local towns for Youth Week 2023. With the help of grants, they hope to create a giant artwork around young people and queer identity because it would've been something they wished to see as a child.
Levi Button
Long ago, in a distant land, there was a desert; but not an ordinary desert. See, this desert was
magic. The light that cast its gaze over the desert was always that of the moon- the blue moon- and
the desert sand was black and scattered with the occasional grains of dark blue.

The people living within this desert were also very odd; always wearing black, never leaving more
than an inch of their faces uncovered. They were called the Moonlight Thieves, dark and mysterious
beings that would steal the souls of any living thing if they chose to. However, amongst these
thieves, were beings not like the others; for they were no thieves.

They were, in fact; Princes.

There were eight of them to begin with- but only seven have been seen wandering along this
blighted desert sand. All of them had a peculiar name, names that were not from any desert town.
Milra was the eldest, a tall but gentle man.

Ravien was only a year younger than the eldest, but he was more mischievous than any of the other
six put together.

Then there were the twins, Foxile and Wolfen; they were named that mainly for their eyes looking
like that of a fox and a wolf.

Next was Drilar, the fiercest of the crew; also, the most charming. He was gifted like that, getting a
combination of their mother's gentle kindness and their father's 'devilish' good looks.

There was also Nox, he was the most… morbid, out of them all, but while he was morbid- he was
also the one who had the most realistic view of the world.

And finally, there was Voril, the youngest of the brothers. He might have been the shortest, but he
made up for it with his strategic and meticulous planning skills.
The brother's walked across the dunes, in desperate need of shelter. They were all sore and tired,
craving the luxuries to which they had left behind. It was taking much longer than what they first
anticipated to reach the City of Serilian, but they must press on.

"When can we stop? These damn dunes are becoming to steep to walk up!" called Wolfen, wishing
he could be back at the hunting grounds back at home.

"We stop when we reach Serilian!" Gryphon called back, impatient, and sick of all the complaints.
After a while, Nox and Gryphon stood looking over the dunes.

"A storm is coming…" Nox whispered so only Gryphon could hear. "We must find shelter before-"
"We can't stop." Gryphon replied coldly.

"Gryph, if we keep walking and the storm reaches us; we'll die. Our powers are useless in this damn
sand, and-"

Too late; the storm was here.

The Princes made a quick shelter, using spare clothes to cover themselves.

Once the storm had passed, everyone looked around.
Gryphon had disappeared.
So now, the remaining seven bother's continued to walk to the City of Serilian.

Why?

Because a promise long ago; had to be fulfilled.
Levi Button (they/them or he/him) is a 15-year-old from Berri in the Riverland of South Australia. They are a fantasy and horror writer. They are currently working on is a young adult fantasy novel that is yet to be named. Levi has been working on it since 2022.
Levi has attended multiple writing workshops, a few events and was commissioned to write two pieces for Writer's SA through 2022. One of the commissions was for Writers SA's "Portal: Fantasy Workshop Festival" in September. They were also invited to be a part of the "Voiceworks Launch: Grain" in December. Levi feels very lucky to have been invited to these commissions, as they have helped them to discover their writing style and improve the way they structure their work.
Rowen Hurrell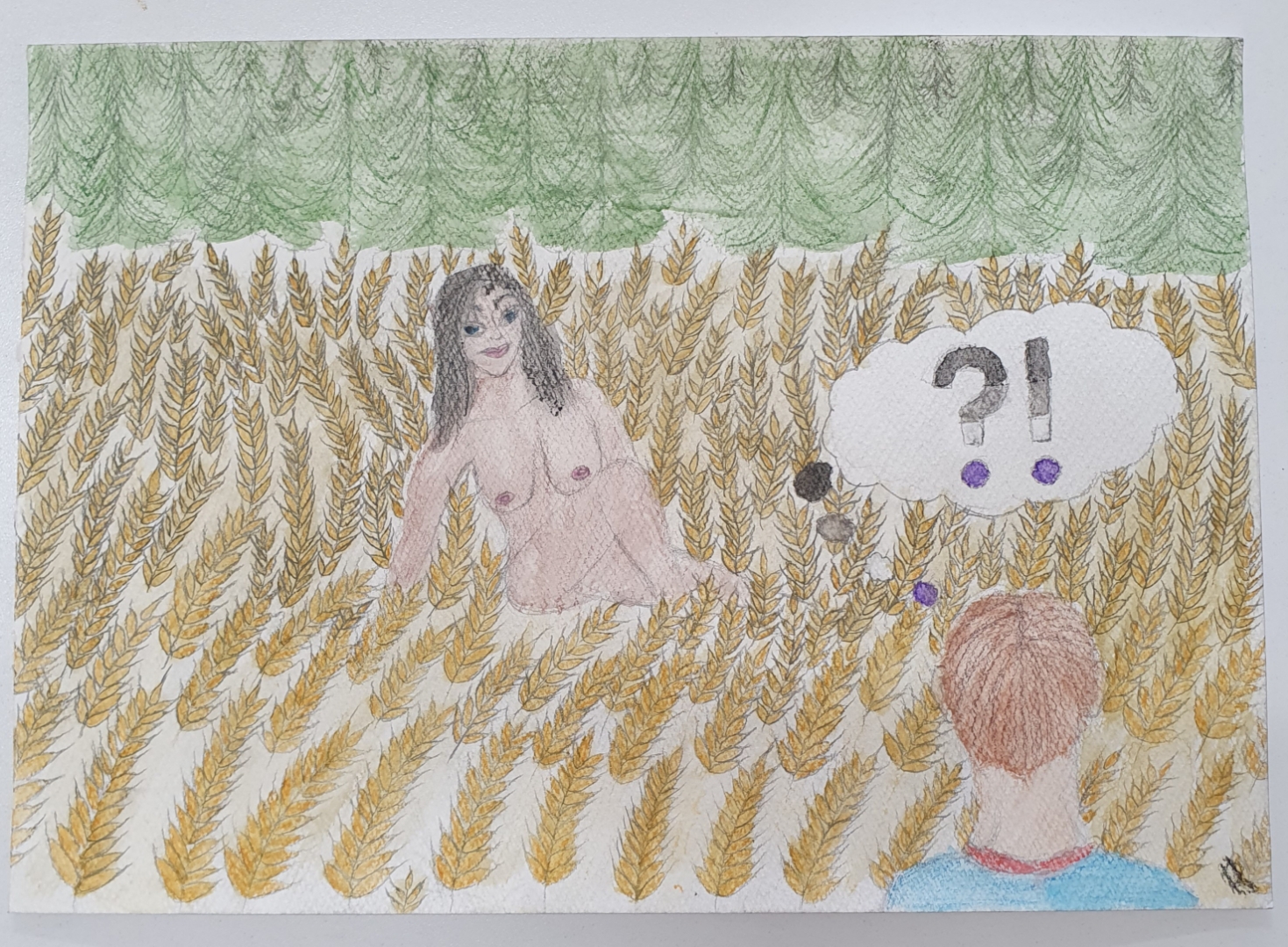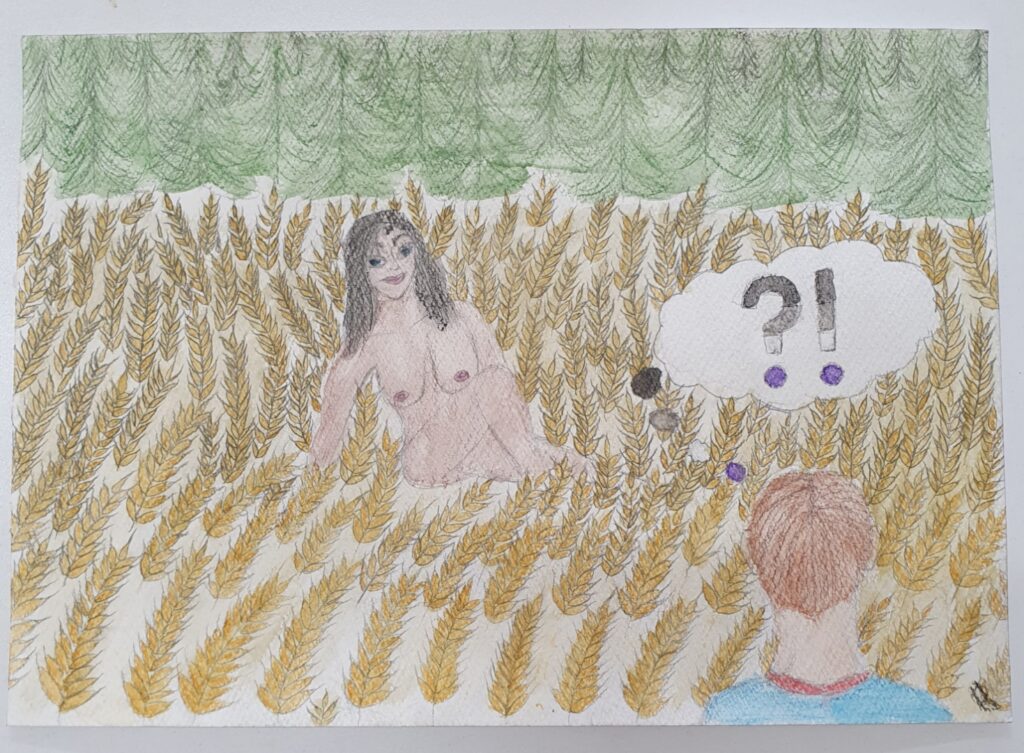 *bio to be updated*
---
Writers SA's No Limits Program supports literary activities in regional South Australia and creates industry pathways for young regional writers, from skills to publication. No Limits is supported by Restart Investment to Sustain and Expand (RISE) Fund – an Australian Government initiative, and Arts South Australia.