Welcome to Postcard From… a series giving you an insider glimpse into a regional area where Writers SA's No Limits program supports literary activities across the state.
In our first edition, we head to the Riverland to shine a light on Barmera, which will host our upcoming Portal Fantasy Festival weekend (Sept 9-11). This is your opportunity to see the town through the eyes of a local writer. 

---
KIRSTE VANDERGIESSEN
Barmera Q+A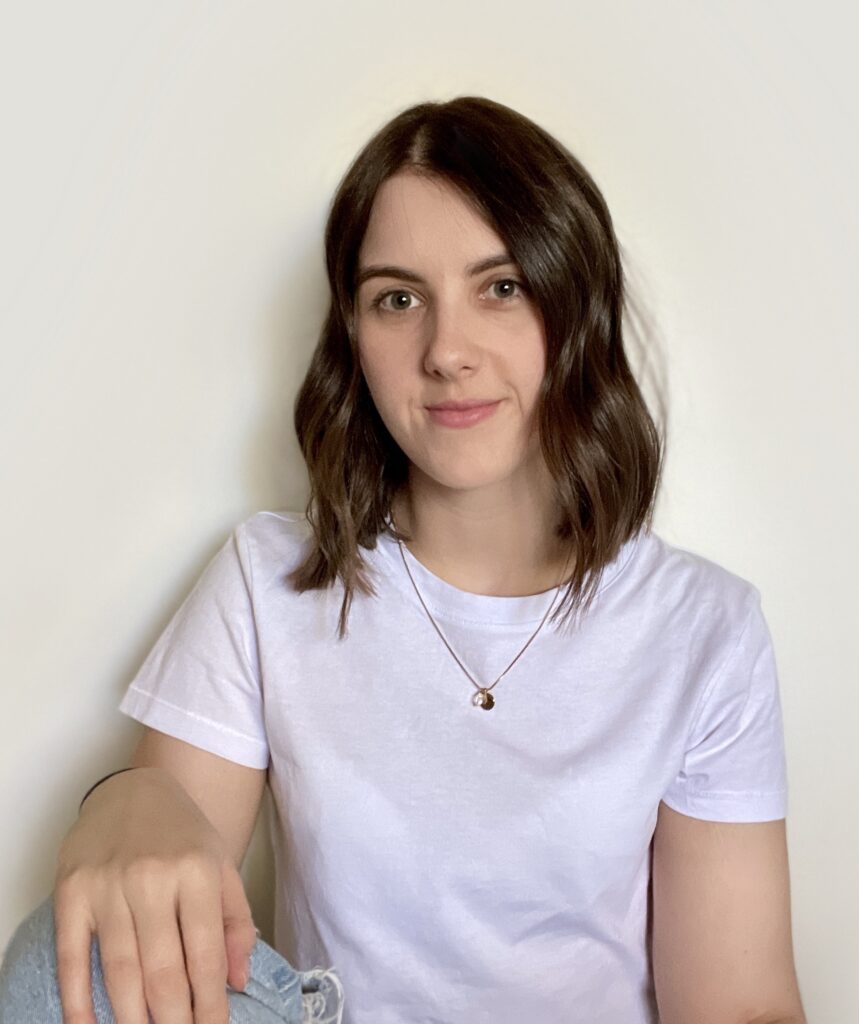 Meet Kirste Vandergiessen, Writers SA Riverland Coordinator
Kirste is a writer and digital illustrator from the Riverland, South Australia. She graduated with a Bachelor of Creative Writing in 2016 and since has developed projects like Letters to Blue (2020), co-facilitated the workshops Mono Club (2020) and I Feel Like Writing (2020-21) and produced the workshop mini-festival Symposium (2021) to support and skills-build young Riverlanders. Kirste currently works for Writers SA as the Riverland Regional Coordinator, bringing our regional writers a jam-packed program full of workshops, events and opportunities. Kirste is writing a young adult novel about messy teenagers, mermaids and magic stones. She lives for all things magical and if fairy wings don't sprout from her back, or if fire doesn't spark from her palms, one day, she'll face her destiny as a Capricorn villain. kirstejade.com
Where is Barmera?
Somewhere between Adelaide and the Big Orange (my go-to answer for this is "about three hours away from Adelaide").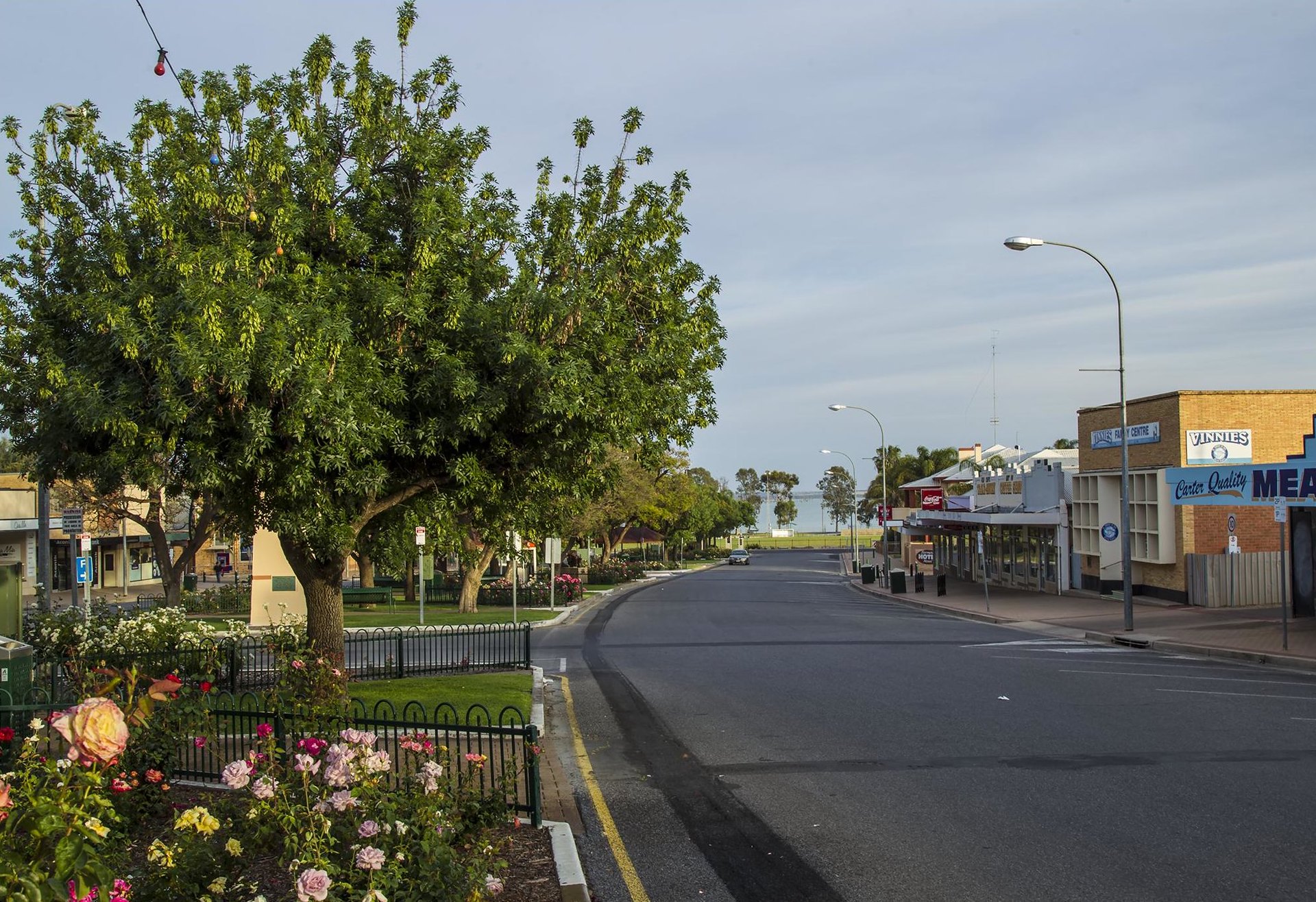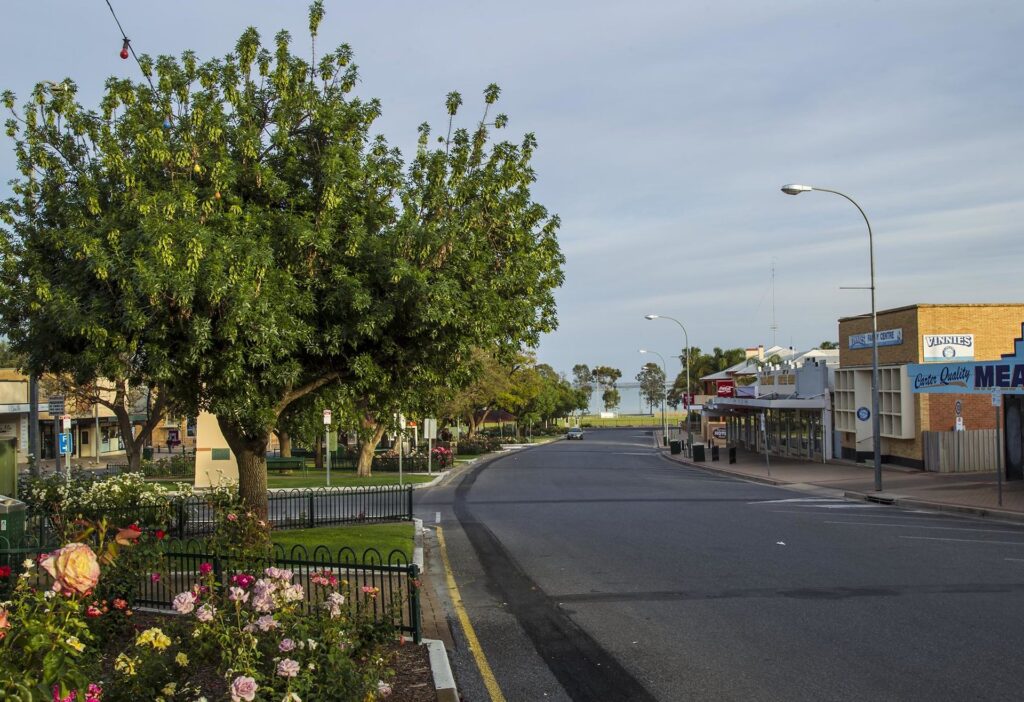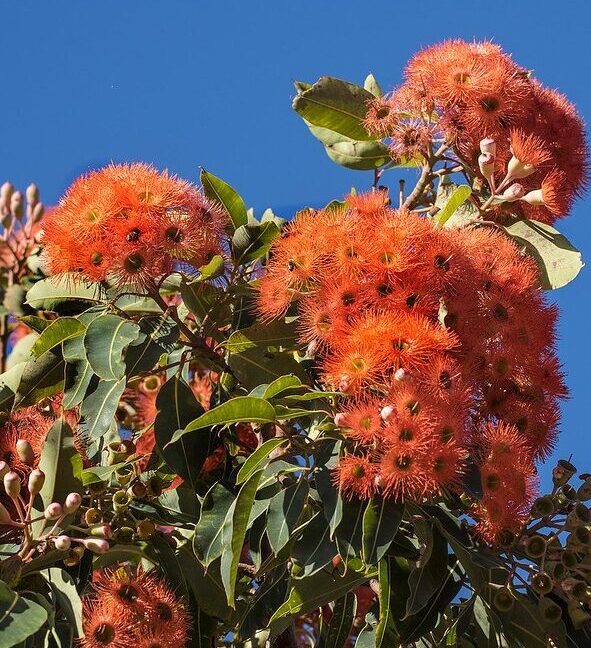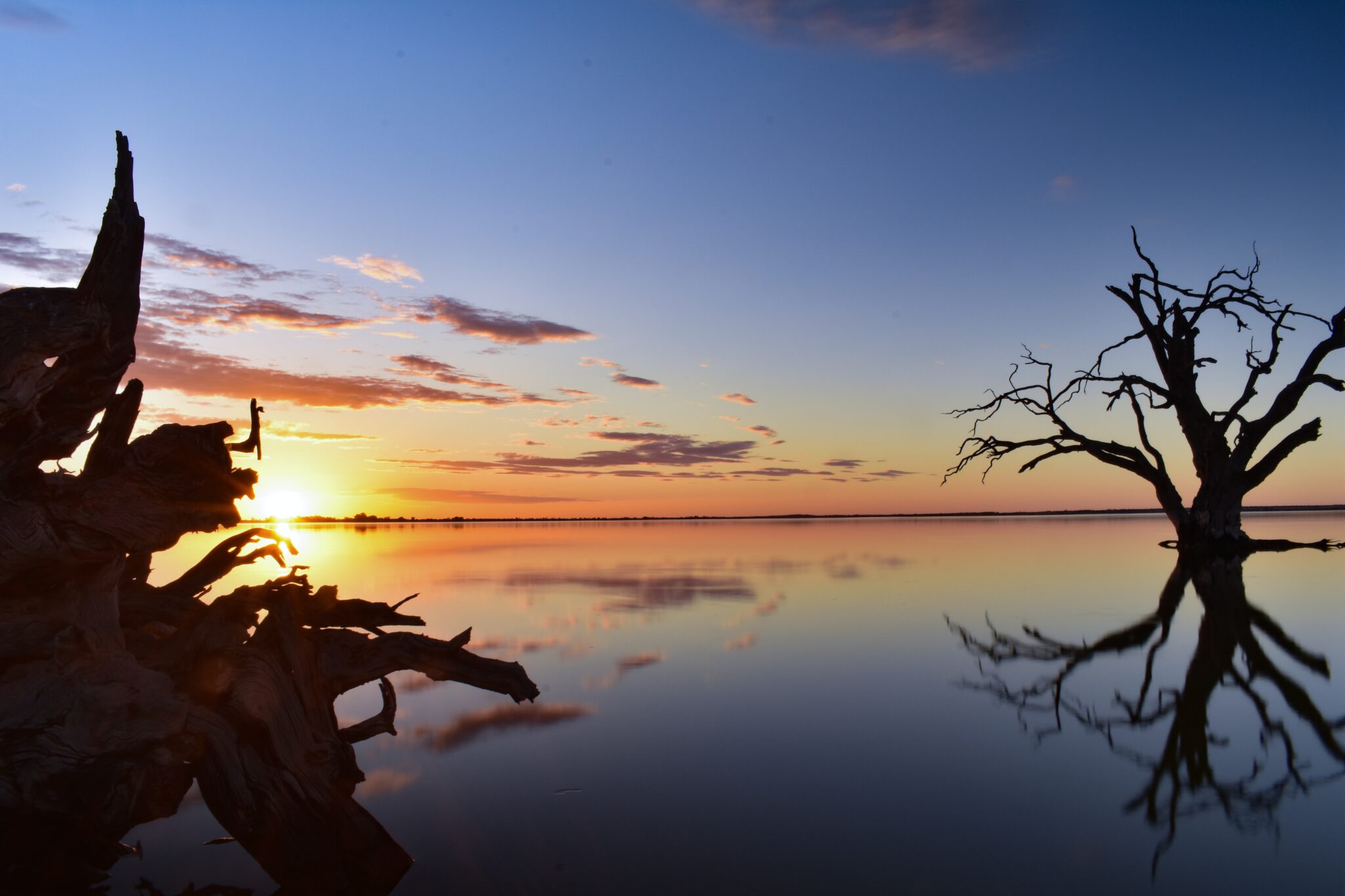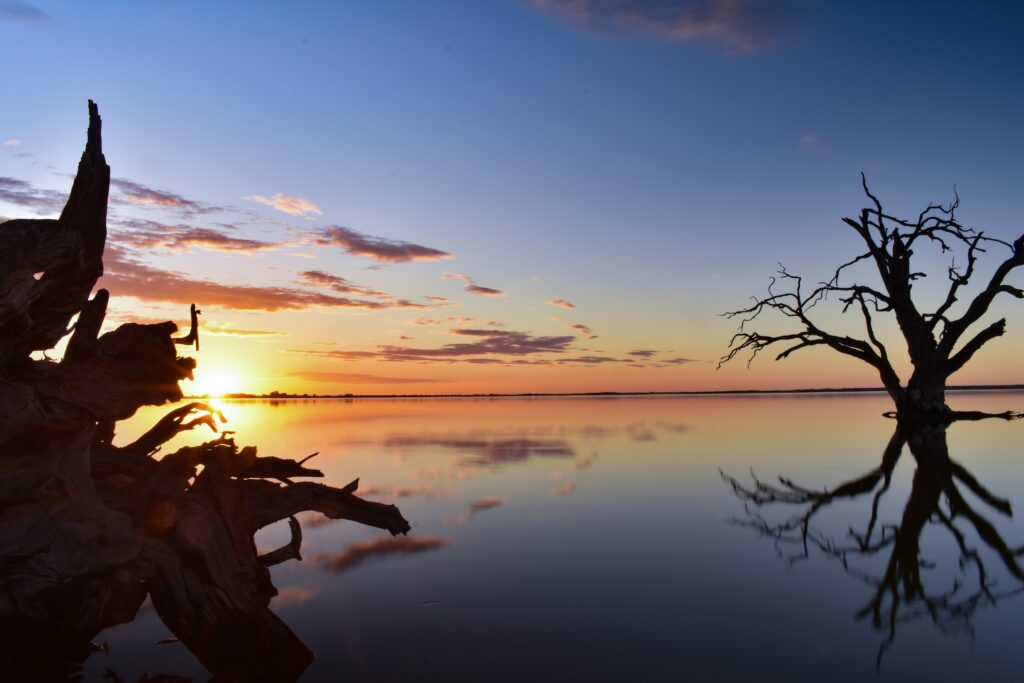 What is it best known for?
Barmera is probably best known for Lake Bonney, it's a popular place for summer tourists and families! But I know Barmera as a quiet town, brimming with potential.
What is going on in Barmera this September?
I live just outside of town, surrounded by vineyards, apricot, plum and peach trees. September sees engulfing greens, and the budding of white blossoms along my road. Apparently, we're still welcoming a swathe of winter's rain – like a hug with an unfamiliar relative that lasts a little too long.
September also sees the tail end of our local SALA exhibitions, a sad goodbye, but the beginning of something fantastical. Portal: Fantasy Workshop Festival is a little event that I've been working on for three or four months — that's happening this weekend! We have a weekend full of writing workshops, an online live-writing event, an art exhibition and an outdoor storytelling projection!
Best books or stories set in the region?
There's a project Alysha Herrmann (Writers SA Statewide Regional Manager) has been working on since last November called Lands of the River, and it's a fantasy world loosely inspired by the Riverland. I can't wait to see what comes from it!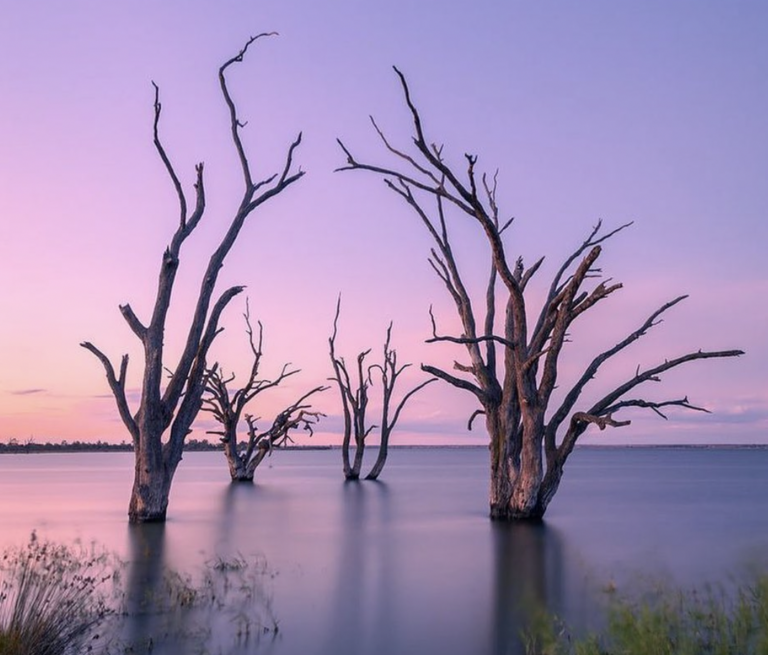 Best place to sit and write:
I'm a vampire, so I don't leave my little cave for writing. But on a nice spring day, under the trees on the grassy median-strip of Barwell Avenue (Barmera's main street) is a really nice place to read.
What genres are popular in the local creative community?
As a fantasy writer myself, I know we have a really strong cohort of fantasy fanatics – writers, artists and gamers (role playing games like Dungeons and Dragons).
I've worked closely with Stuart Watkinson, Alysha Herrmann (Lands of the River), Amanda Maynard-Schubert (Bards of Birchtree Hall), Adi Hogg (A Dragon's Unwilling Gift), Kat Bell, Jess Ackland, Zacharie Steele (DAGz), on Portal: Fantasy Workshop Festival and they're all really excited and passionate about being involved in anyway they can.
Outside of fantasy, we have an incredible array of storytellers from poets, to playwrights, to history buffs — you name it. I've been very lucky to have connected with a bunch of them thanks to my role with Writers SA. Fleur Kilpatrick (Creative Producer with Riverland Youth Theatre), Jess Weidenhofer, Britnie Hocking, Soph Landau, Betty Lawrie, Mahala Rose, Jai Boon, Timothy Tol are just a few who have all worked with us on projects across the year.
Something surprising people might not know about the area?
Everyone needs to visit the Riverland solely for the Barmera Bakery. They have the best pasty, vanilla slice, death by chocolate, strawberry-iced donuts and, ugh, I could literally go on forever.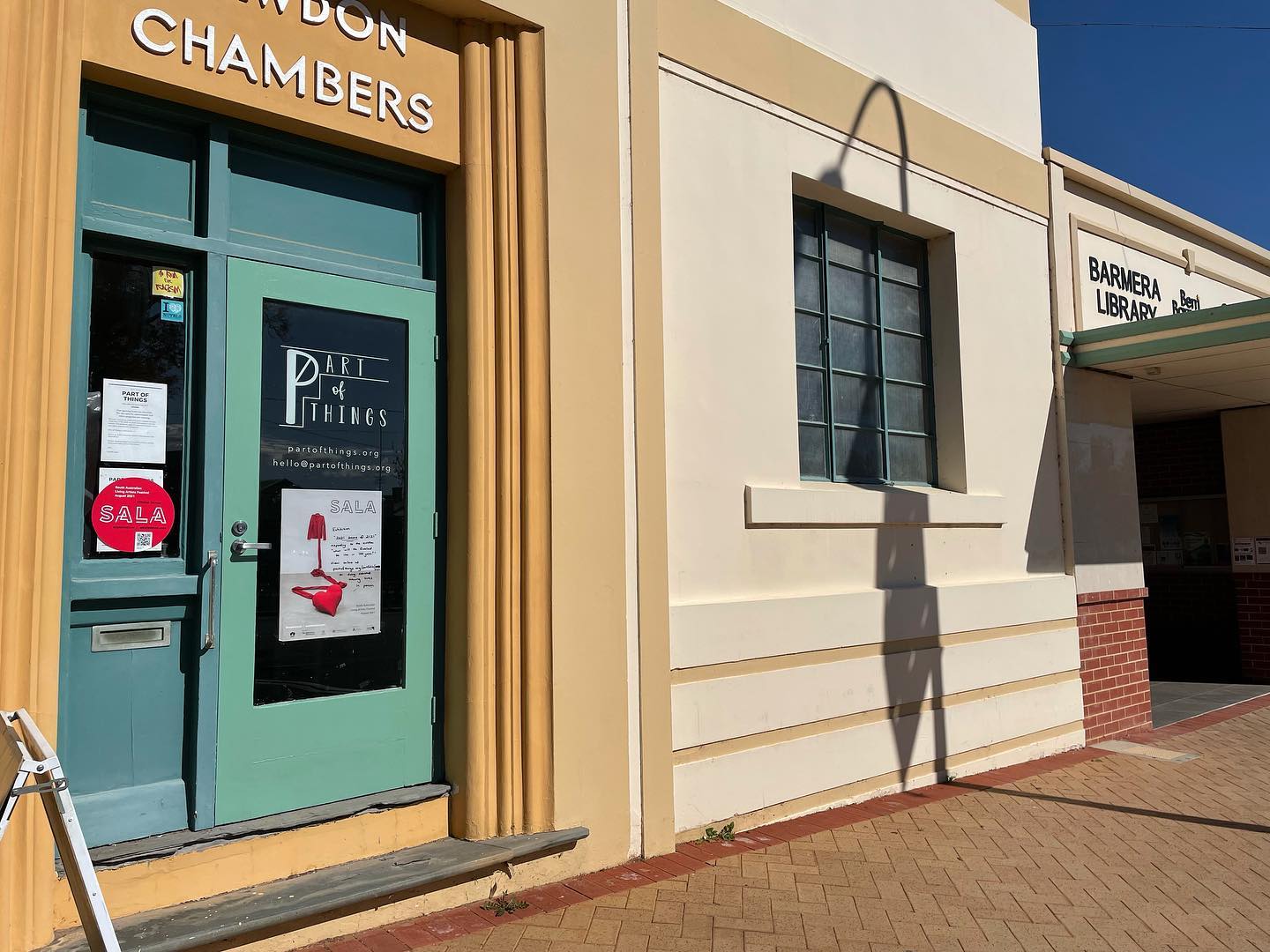 Your secret spot in Barmera:
It's not so much a secret, but Part of Things, our little ideas hub is the best place to dream and scheme!
Upcoming events in the Riverland
Sept 9-11: Portal Fantasy Festival – come for the weekend of free workshops and events, stay at Comfort Inn and Suites Riverland or Discovery Parks Lake Bonney, and explore springtime in the Riverland.
Sept 24: Library drop in, Barmera Library 10am – 12pm – a free library drop-in session to give local writers the opportunity to share your writing aspirations, discuss challenges and ask questions.


Looking for a writing workshop, community event, performance or literary showcase in regional South Australia? Our No Limits: Young Regional Writers program offers a diverse range of online and in-person writing workshops and events in three regional SA locations: Riverland, Eyre Peninsula and Limestone Coast.
Photos: "Barmera main street at dawn" and "Red Gum Flowers at Barmera" by John on Flickr is licensed under CC BY-SA 2.0, Lake Bonney by @lynnebroughtonphotography.