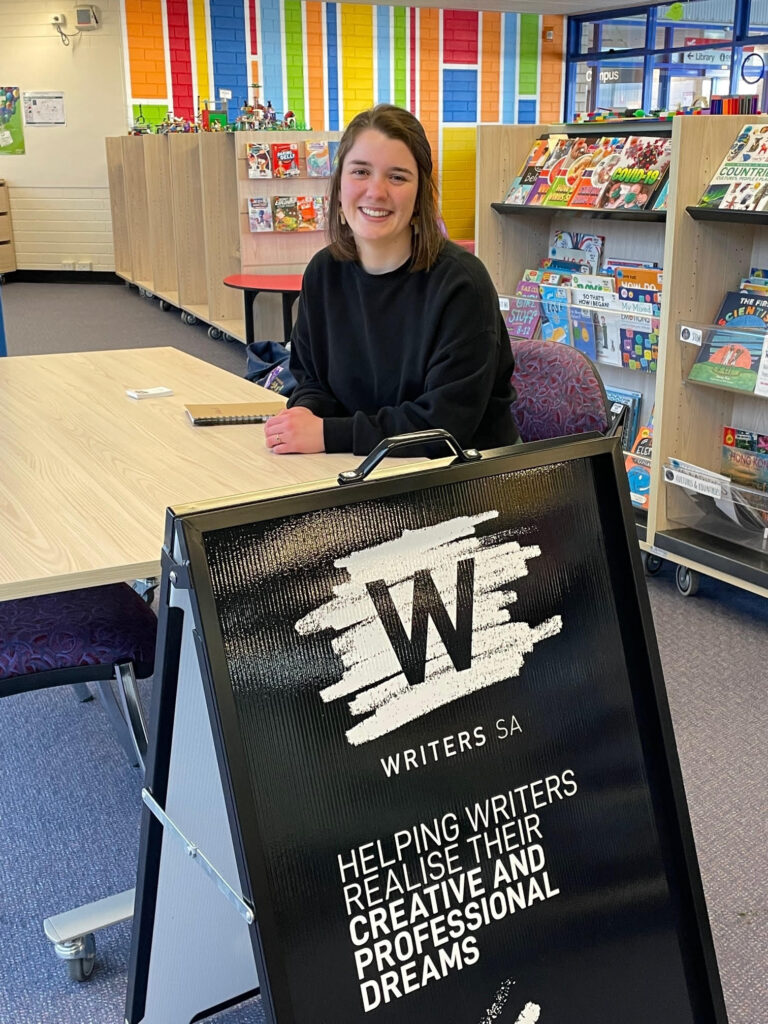 Writers SA, Eyre Peninsula Coordinator, Eliza Wuttke will be visiting libraries across the Eyre Peninsula this winter to chat with writers about their projects, goals and challenges.
The series of library drop-in sessions across the Eyre Peninsula will give local writers the opportunity to share their writing aspirations, discuss challenges and ask questions. Sometimes, small unknowns, niggling questions or gaps in our experience can stop us from pursuing our writing goals. The aim of these sessions is to break down some of that and work on actionable next steps and pathways.
Writers of all genres, backgrounds and experience levels are welcome to drop in between the listed times to introduce themselves, get to know their local Writers SA coordinator and ask any questions they may have.
Planning is also underway for sessions in the West Coast, Central and Eastern Eyre districts with dates to be announced soon. Interested writers should subscribe to our newsletter or follow us on social media for more details.
Session Dates and Times
Port Lincoln Library – 2 London Street
10am – 2pm
June 23 | July 18 | August 19
Whyalla Library – 19 Ekblom St
10am – 2pm
July 2
Cummins School Community Library – McFarlane St
3:30pm – 6pm
July 5
Tumby Bay School Community Library – 28 West Terrace
3:30 – 6pm
July 6
Can't make it to a session? You can always contact our regional coordinators, Eliza, Kirste and Alysha via email.
Writers SA's No Limits Program supports literary activities in regional South Australia and creates industry pathways for young regional writers, from skills to publication. No Limits is supported by Restart Investment to Sustain and Expand (RISE) Fund – an Australian Government initiative, and Arts South Australia.