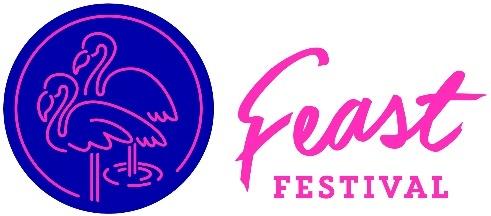 We're pleased to announce the winners of the Writers SA and Feast Festival Short Story Competition for 2022!
The competition entries spanned a range of subjects and genres including sci-fi, contemporary romance, drama, ghost stories and stream-of-consciousness, all with an open theme. As always, it was a challenge to select the winning entries from a competitive field of applicants – congratulations to the winners and the highly commended entries!
The winning and highly commended stories reflect a wide range of approaches to storytelling and explore themes of family, love, belonging, identity, small town politics and queer futuring.
The winning entrants will share their stories at the Writers SA x Feast Short Story Competition Winners: Showcase event at The Treasury on Tuesday 15 November 2022 (free event, bookings essential). The winning entrants in each category receive a $250 cash prize, a $200 book voucher to their local bookstore, and a Writers SA pack including membership, complimentary workshops, and a writing-career consultation. Highly commended entrants receive a $100 book voucher and Writers SA pack.
Emerging writer category winner:
'Loose Thread' by Camila Ferrand
Camila Ferrand is an emerging writer currently undergoing creative writing courses in university.
"My love for spoken poetry and prose largely influences my writing, as does my Peruvian background. As an immigrant, my work often reflects this struggle with cultural identity, and I wish to create relatable pieces for those suffering similar issues, to understand they are not alone in their fight."
Emerging writer category highly commended:

– 'The Extinction of Boys' by Cameron Rutherford
Cameron Rutherford (they/them) is an emerging short story and speculative fiction writer. They have completed a Bachelor of Creative Arts (Creative Writing) with Honours from Flinders University, specialising in constructed languages. They are the owner of Reed and Storm Editing, through which they edit for new authors and independent publishers.

– 'She' by Imogen Grbin
Imogen Gribin (she/her) is an emerging writer, currently studying Creative Writing and Italian at university. She has an obsession with earl grey tea, walking in the rain, jotting down writing ideas in the small hours of the morning, Taylor Swift lyrics, and character-based novels with not much plot.
Established writer category winner:
'Shadows' by Rebecca Freeborn
Rebecca Freeborn (she/her) lives in the Adelaide Hills with three kids, a cat, a horse, and more books than she can fit in her bookcase. She is the author of four novels and works as a speechwriter and content editor for the South Australian Government.
A huge congratulations to all winners and finalists!