We have an amazingly talented community of Writers SA members, many of whom have had their book launches cancelled or delayed during the pandemic. To help get the word out, we're introducing a monthly spotlight of new and recently-released books from our member community. Congratulations to all of our members with books coming out!
Happy reading!
December New Releases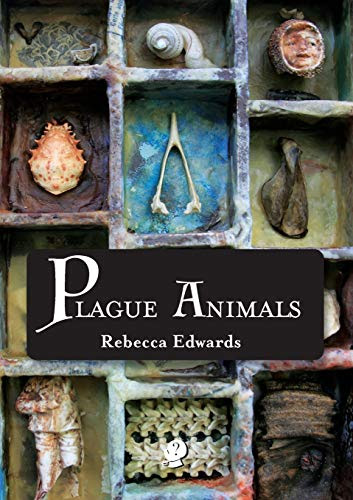 Plague Animals
Rebecca Edwards
Award-winning poet Rebecca Edwards distills the experience of physical and mental trauma, with poems commemorating and celebrating the small, the overlooked, the voiceless and unloved. An artist throws his pots into the Brisbane River. Four dementia patients plot their escape from a nursing home. A woman mourns the end of a relationship at its conception. The reader is asked to look again, to look closely, to see differently those things in themselves and others which convention frames as ugly or shameful, or insignificant.
The Silent Syringe
Judith Lees
A murder mystery set in the Adelaide Hills, following the lives of people connected with the towns' bakeries. The body of a baker is discovered lying on the floor with no visible means of how the murder occurred. Hearts are broken and lives destroyed in this intriguing mystery of lies, love and revenge.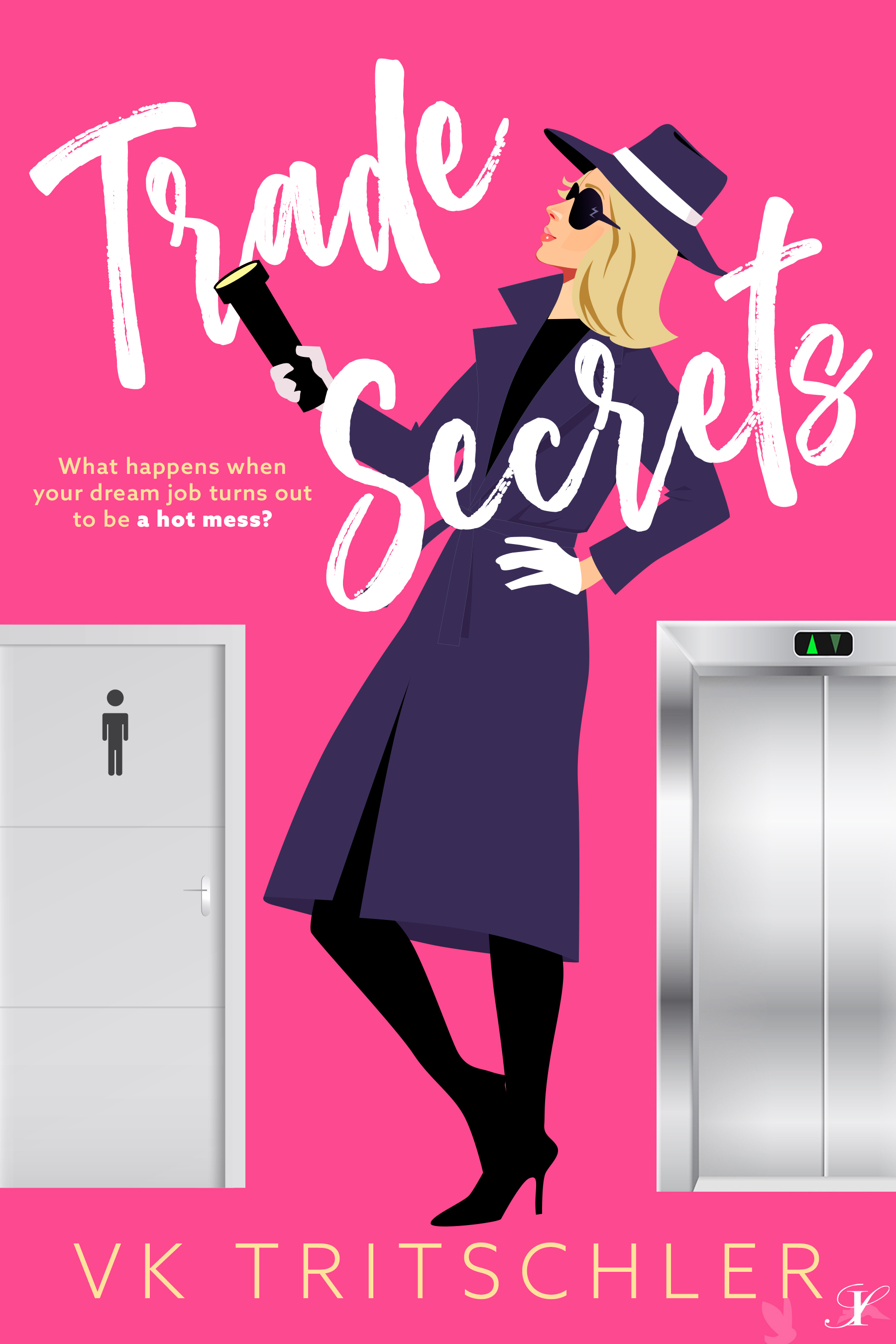 Trade Secrets
VK Tritschler
What happens when your dream job turns out to be a hot mess? Emily earned a spot in a top Adelaide advertising agency but on her very first day she meets complicated co-worker Meg; runs into Jimmy, her wildly inappropriate boss; and gets stuck in an elevator with Harry, her company's biggest competitor. When Jimmy enlists Emily to spy on Harry and his company, things become complicated.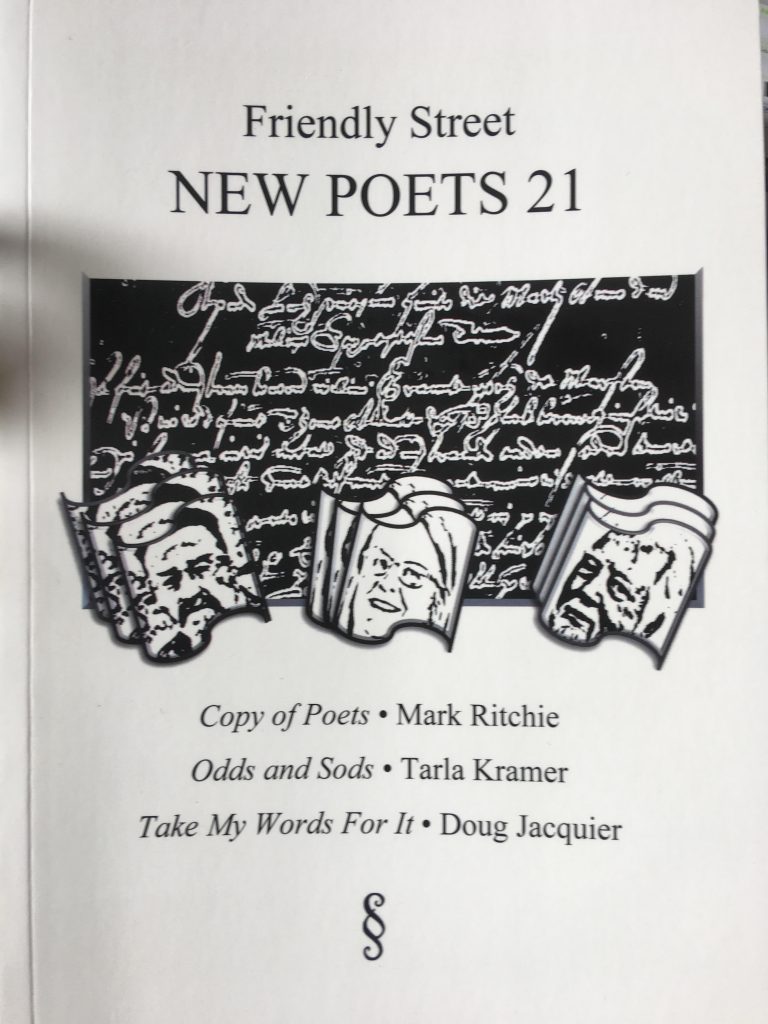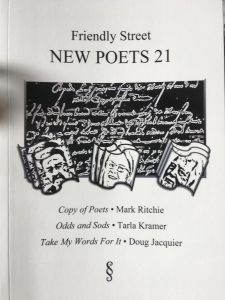 Friendly Street NEW POETS 21
Doug Jacquier
Doug's work was recently published in the Friendly Street New Poets 21 collection, along with the work of Tarla Kramer and Mark Ritchie. Doug Jacquier's work is described as 'complex poems that address current issues, including families holding together'. Tarla Kramer's work is described as 'crafted poems… with a comforting underlay of practical philosophy'. Mark Ritchie's work is described as a 'discerning song of praise to poets … (including) finely crafted poems addressing catastrophe'.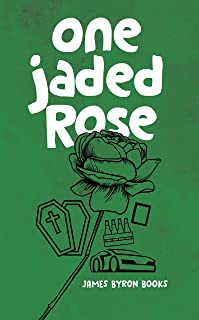 One Jaded Rose
By James Byron
A light-heated novel about the investigation into scams, frauds and misunderstandings, set in modern day Australia. The story follows the adventures of the three main characters, into art fraud, dodgy invoicing and a recycling racket.
Paperbacks are available from all online book sellers, or direct from the author.
November New Releases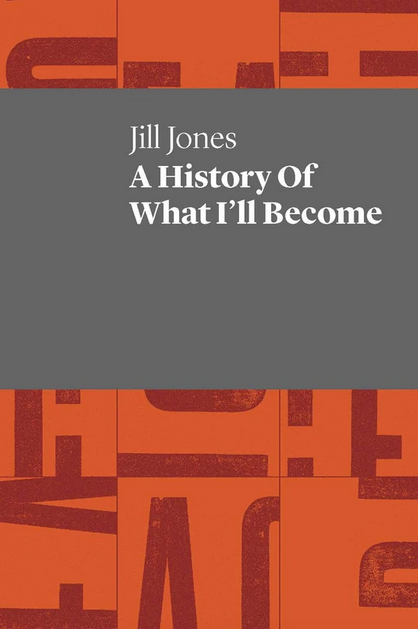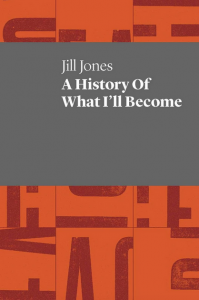 A History of What I'll Become
By Jill Jones
In the midst of change, this book comes with its own bewilderment, yielding, and accounting. Where does 'I' begin or where does 'I' become something else, as poet and poem constantly reshape each other? Jones speaks the world as she sees it, with a poetry negotiating the ancient mythic and the now, where boundaries are disordered and rearranged in a geography of emotions. This book is digressive, idiosyncratic, queer and challenging.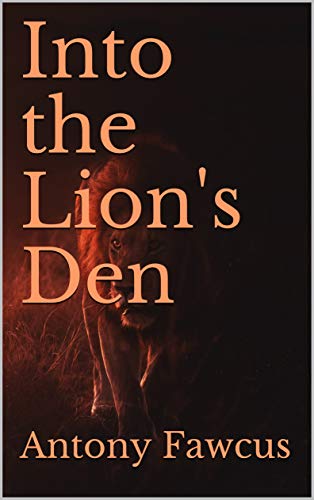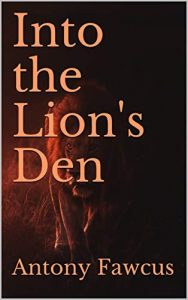 Into the Lion's Den
by Antony Fawcus
A tale of mystery, romance, and international terrorism. The reluctant and somewhat inept hero, Charles Branson, is torn from his quiet life as a food and travel writer by a hit-and-run, a mysterious envelope from the Paris Stamp Market and two beautiful sisters from Pakistan.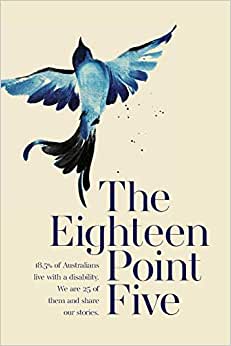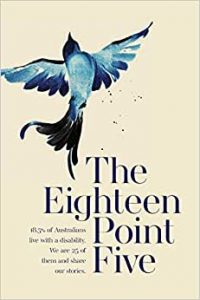 We all have a story in us. Twenty-five people share their personal and honest experiences of living with disabilities and disorders. Our stories may shift your thinking and clear up misconceptions. We hope to encourage readers living with similar disabilities by sharing insights, challenges and achievements.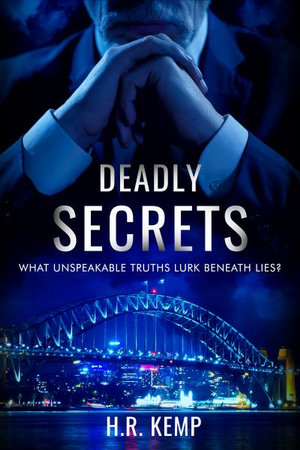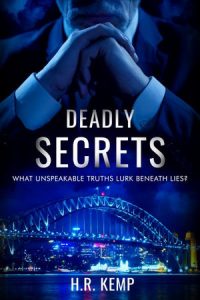 Deadly Secrets
H.R. Kemp
Can ordinary people thwart a powerful conspiracy? Shelley Ormond's safe life in pubic service changes forever when her friend, a young refugee, dies suddenly and the federal police shroud the case in secrecy. Shelley delves deeper and is drawn into a sinister world of police cover-ups, organised crime, corporate greed, and government corruption. If she obeys the law, the powerful will continue to break it.
October New Releases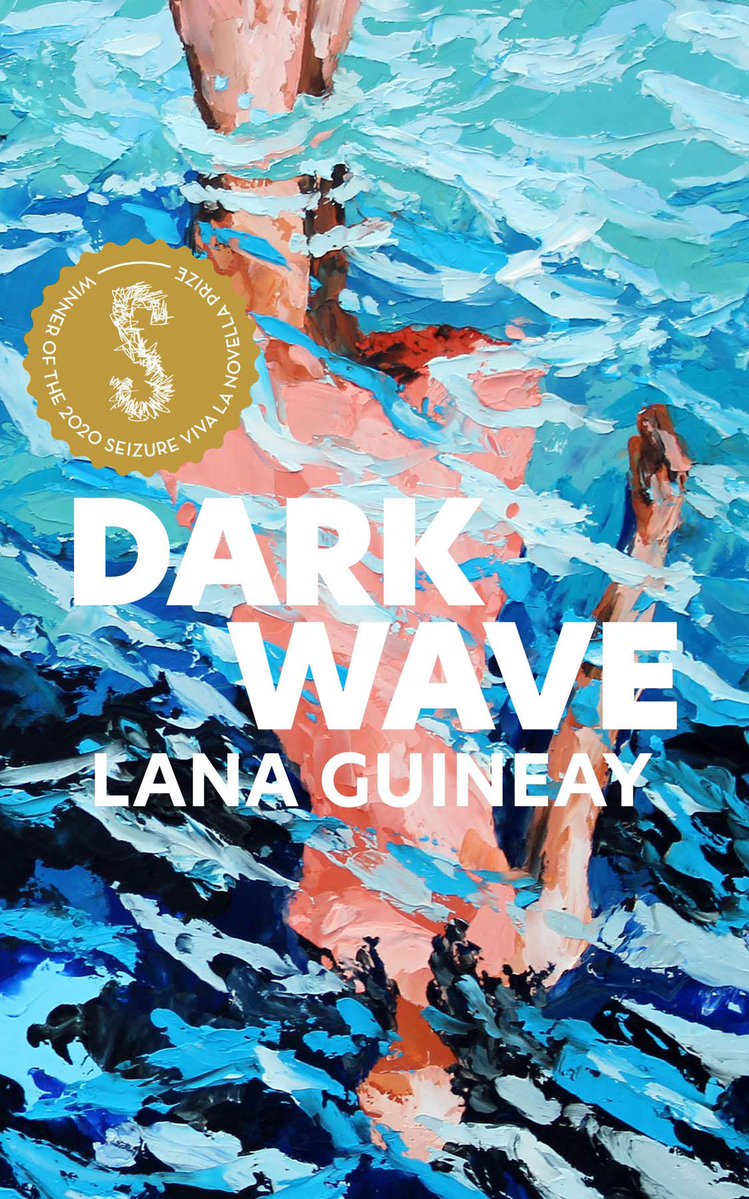 Dark Wave
by Lana Guineay
Winner of the 2020 Viva La Novella Prize. George hasn't heard from his ex, Paloma, since she returned to her family home on Songbird Island in the Whitsundays. Now she's asking for his help to uncover the mystery of who is stealing the family's wealth, but what they discover is much darker than either imagined, and no one is quite as innocent as they seem. Described by the judges describe as a "brilliant reworking of the classic crime novel".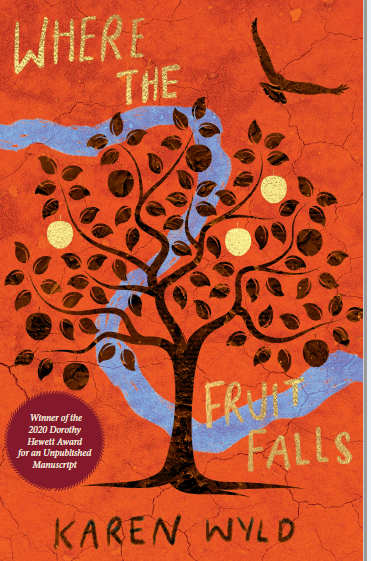 Where the Fruit Falls
by Karen Wyld
Winner of the Winner of the 2020 Dorothy Hewett Award for an Unpublished Manuscript. Spanning four generations, with a focus on the 1960s and 70s, an era of rapid social change and burgeoning Aboriginal rights, Where the Fruit Falls is a re-imagining of the epic Australian novel. Brigid Devlin, a young Aboriginal woman, and her twin daughters navigate a troubled nation of First Peoples, settlers and refugees – all determined to shape a future on stolen land. Leaving the sanctuary of her family's apple orchard, Brigid sets off with no destination and a willy wagtail for company. Brigid unravels family secrets to recover what she'd lost – by facing the past, she finally accepts herself.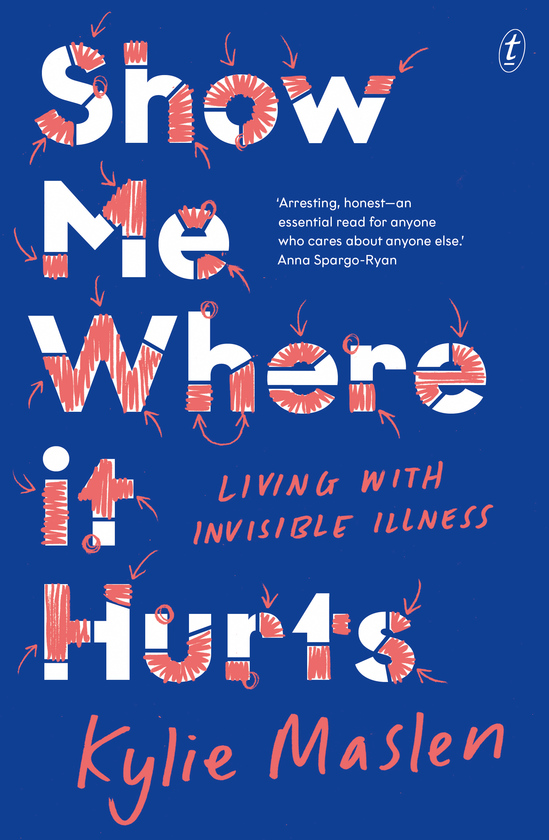 Show Me Where it Hurts
by Kylie Maslen
Drawing on pop music, art, literature and online culture, Maslen explores the lived experience of invisible illness with sensitivity and wit, drawing back the veil on a reality many struggle-or refuse-to recognise. A powerful collection of essays that speak to those who have encountered the brush-off from doctors, faced endless tests and treatments, and endured chronic pain and suffering.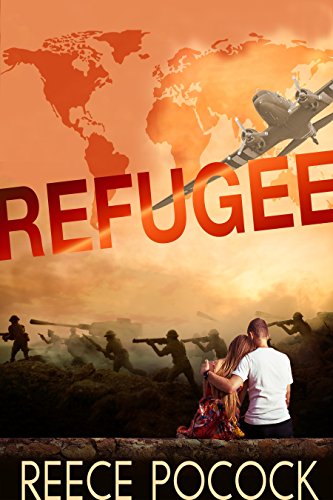 Refugee
by Reece Pocock
In a time when the world is still recovering from the aftermath of World War II, Rolf Krieger arrives in Adelaide after leaving Germany for a new life. He uses his skills as a carpenter to gain work with Bill Kelly, a good man who becomes a friend and confidant. He finds love in the arms of Bill's sister, Elaine, a war widow with two children. Peace will not be found at the end of this war…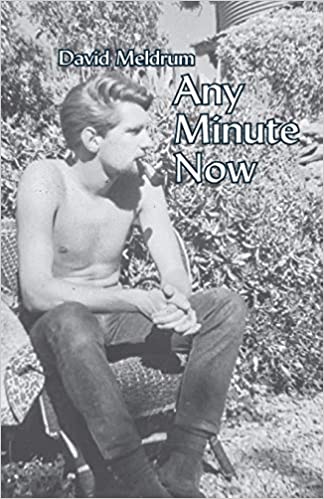 Any Minute Now
by David Meldrum
After working for nearly fifty years in leadership positions in education, social welfare, health and the arts, David Meldrum describes himself as a very lucky man. Always drawn to the projects that might make a real difference, especially for people in trouble, he sometimes found himself facing failure, and even danger.
September New Releases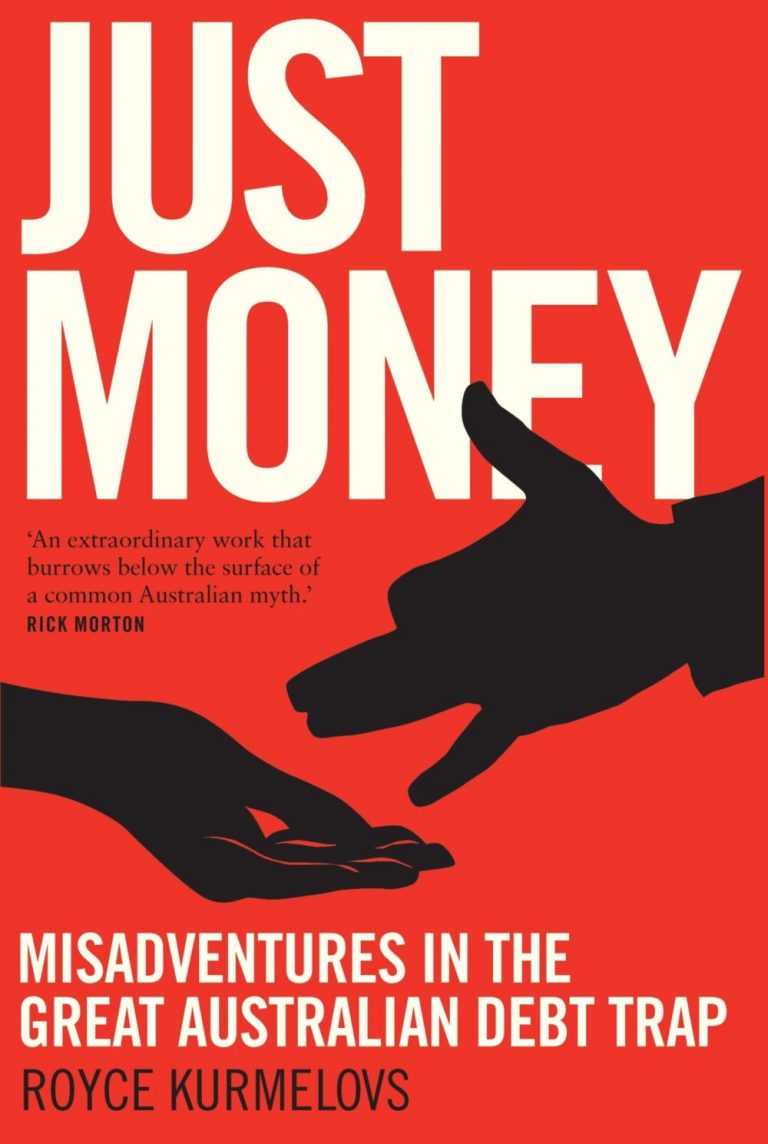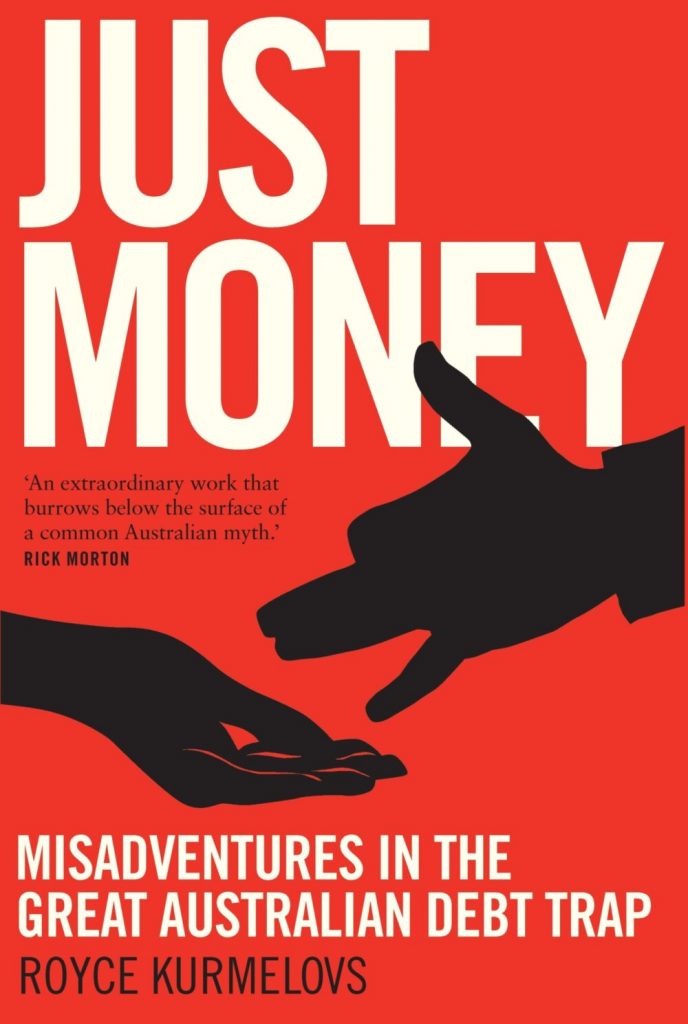 Just Money
by Royce Kurmelovs
From award-winning journalist Royce Kurmelovs comes a brilliantly illuminating exploration of how Australians became some of the most indebted people in the world.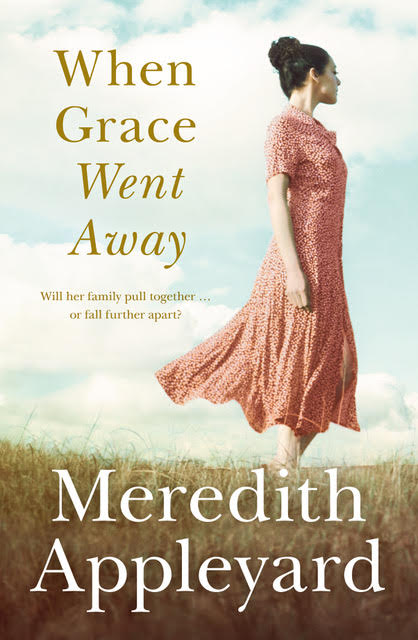 When Grace Went Away
Meredith Appleyard
Grace Fairley describes her farming family as 'functionally dysfunctional.' Fractured by tragedy, Grace endeavours to keep them in touch. Then her work takes her to London. In the absence of Grace can the family find a way to heal? And who'll have the courage to make the first move?
Go to meredithappleyard.com.au for links to buy the book.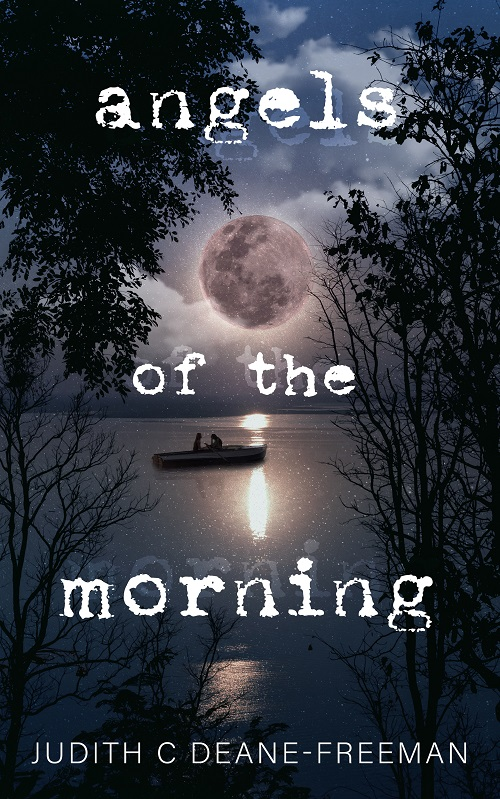 Angels of the Morning
Judith Deane-Freeman
A body is found in a lake. As a detective investigates, long buried memories emerge and uncovered secrets break lives apart. Sisters and daughters, aunties and mothers, search for answers and relationships are challenged. As the mystery unravels, new connections are made and happiness is found.
Buy Kindle here and Smashwords here.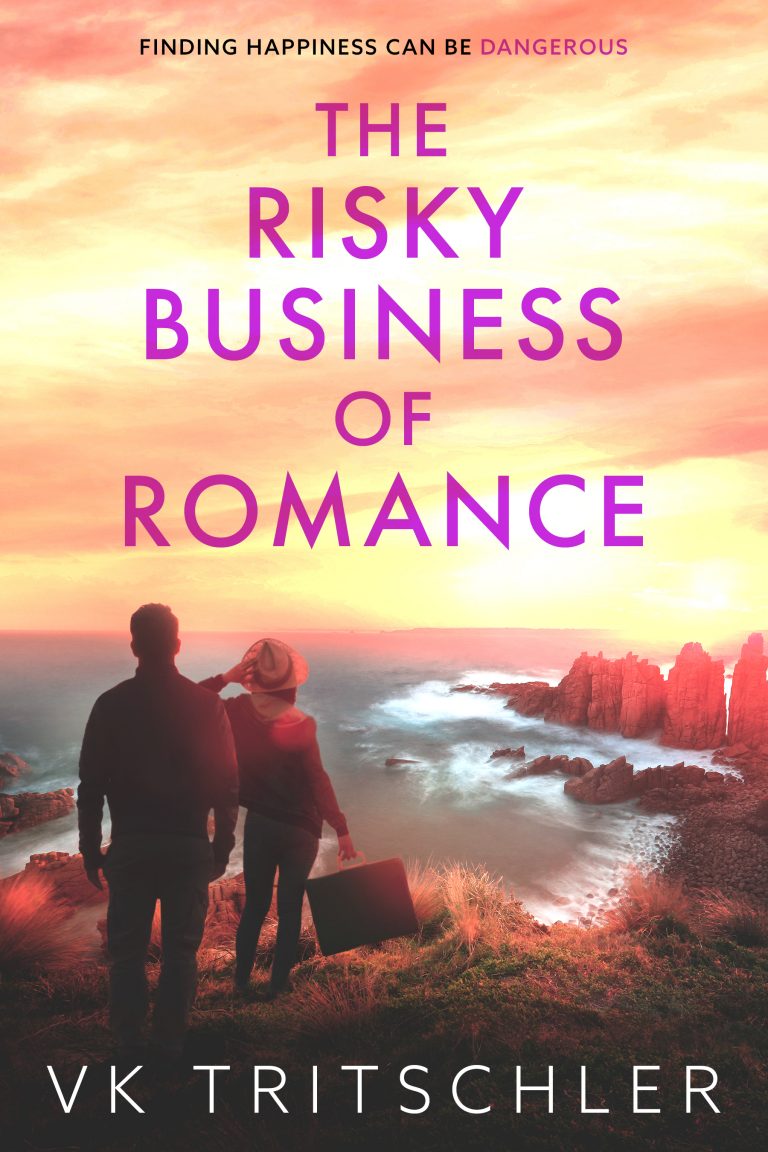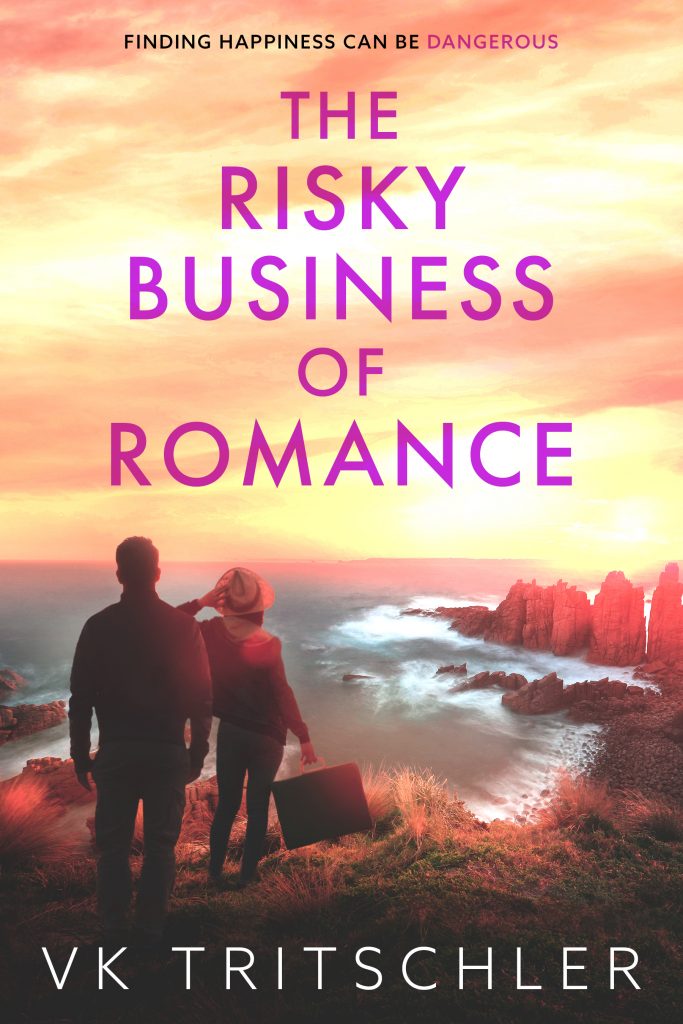 The Risky Business of Romance
VK Tritschler
Disillusioned and suffering severe anxiety from the Christchurch earthquakes, Samantha Morgan is on the hunt for a rich husband and a quiet life to save her sanity. She moves to Port Victor, a town with the highest per capita millionaires, in the  South Australian countryside. There she meets Max who doesn't fit her strict criteria, and is torn between her attraction for him and her goals. Can they find love despite their different agendas, or will the risks be too costly for them both?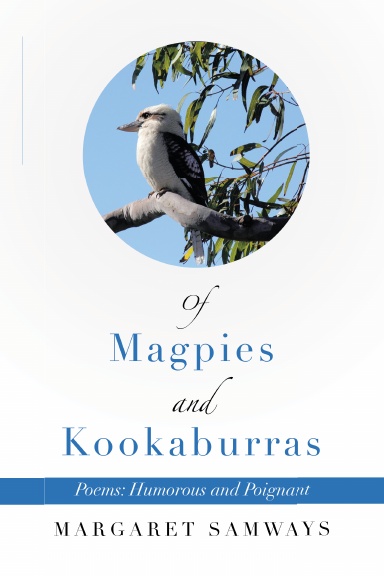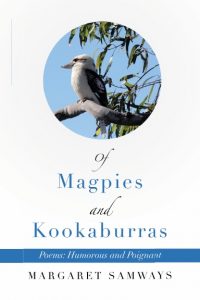 Of Magpies and Kookaburras: Poems: Humorous and Poignant
Margaret Samways
"In a delightfully poignant collection of verse, Margaret Samways shares diverse poems that lead others down an insightful path lined with laughter and tears as she reflects on a variety of relatable topics. Samways' poems explore love, the vision of an artist, the aging process and the challenges of battling a chronic disease…"
August New Releases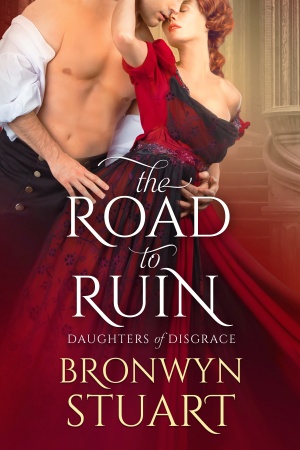 The Road to Ruin
Bronwyn Stuart
Daniella Germaine will do just about anything to capture her father's attention so he'll reinstate her to the decks of his pirate ship, including selling her virginity at a dock-side auction. Her scheming goes awry when a gentleman 'saves her from herself' and sends her plans to the dogs. James Trelissick has his own intentions for Daniella and he doesn't expect her to like a single one of them…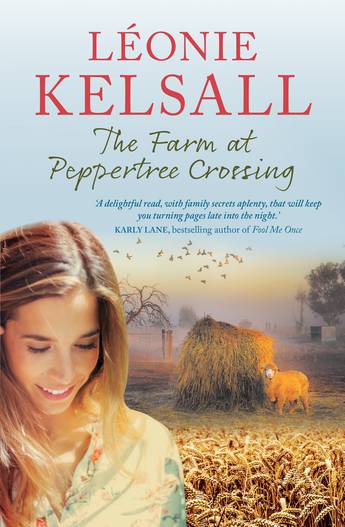 The Farm at Peppertree Crossing
Léonie Kelsall
An unexpected inheritance, a traumatic past and a family whose secrets are kept by the town…The Farm at Peppertree Crossing is a captivating story of family, friendship and forgiveness.
"Everything you want in rural romance — heart, humour and hope" – Sandie Docker, author of the much-loved The Kookaburra Creek Cafe.
Available at all Australian retailers in print, digital and audio. Buy here at Allen & Unwin.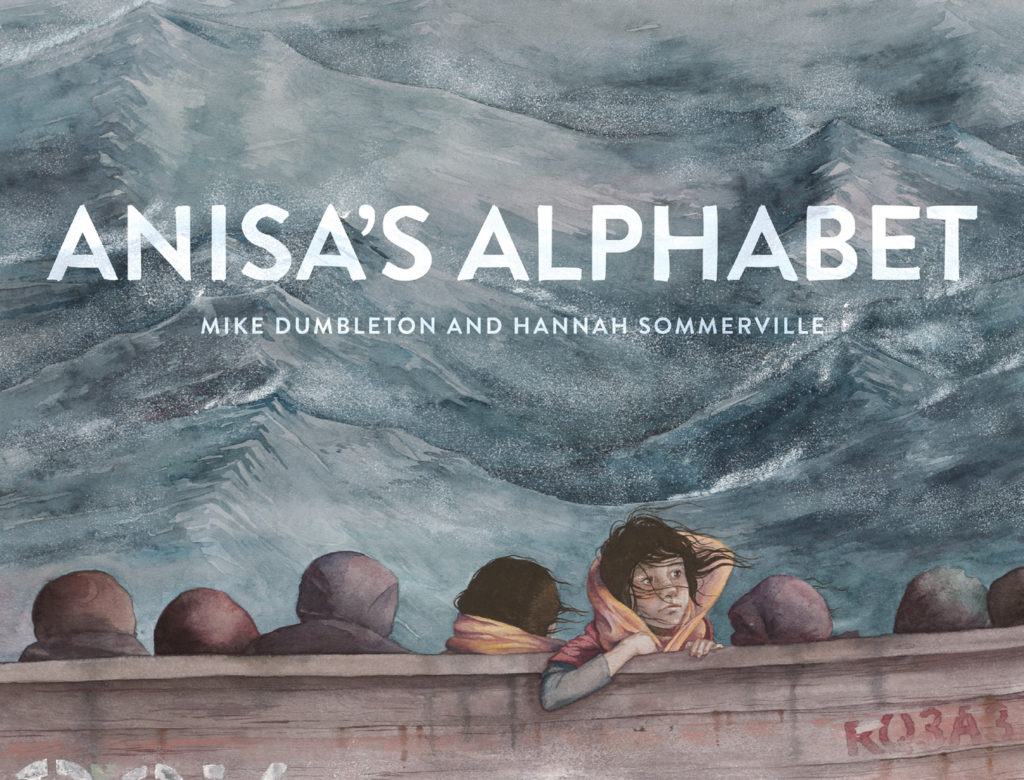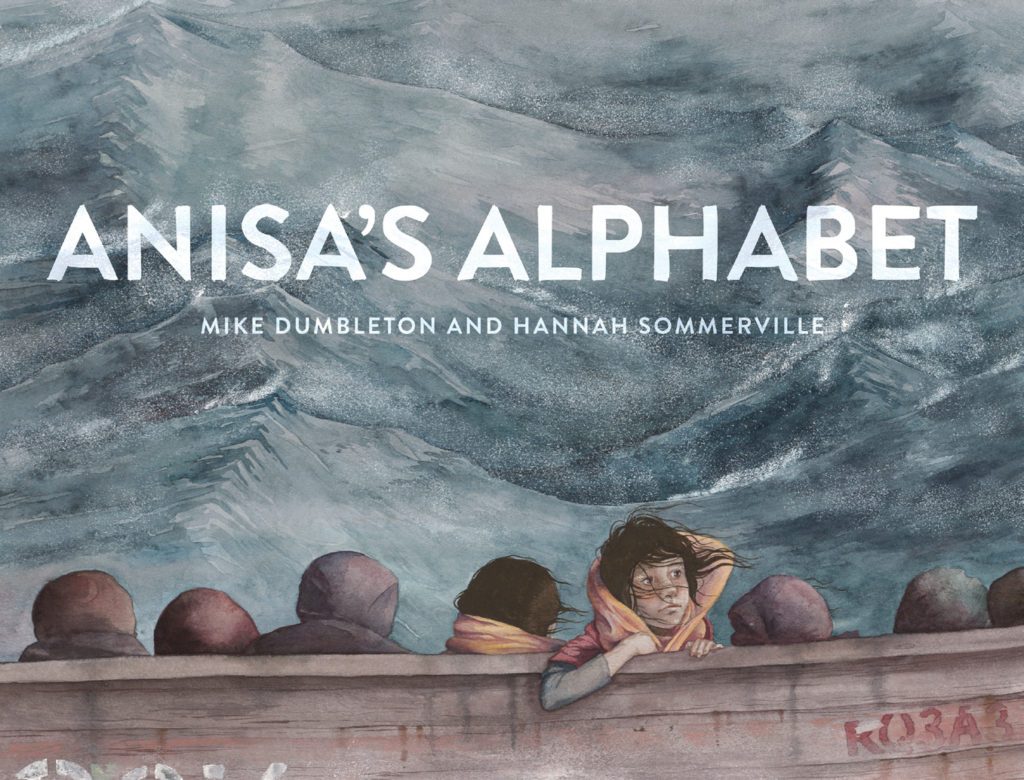 Anisa's Alphabet
Mike Dumbleton
For many refugees the alphabet represents the start of a new language and a new future, but Anisa's alphabet is different. Anisa'a Alphabet gives a poignant insight into one girl's experiences, as each letter unlocks a part of her story.Part proceeds from this book are donated to the Australian Refugee Association.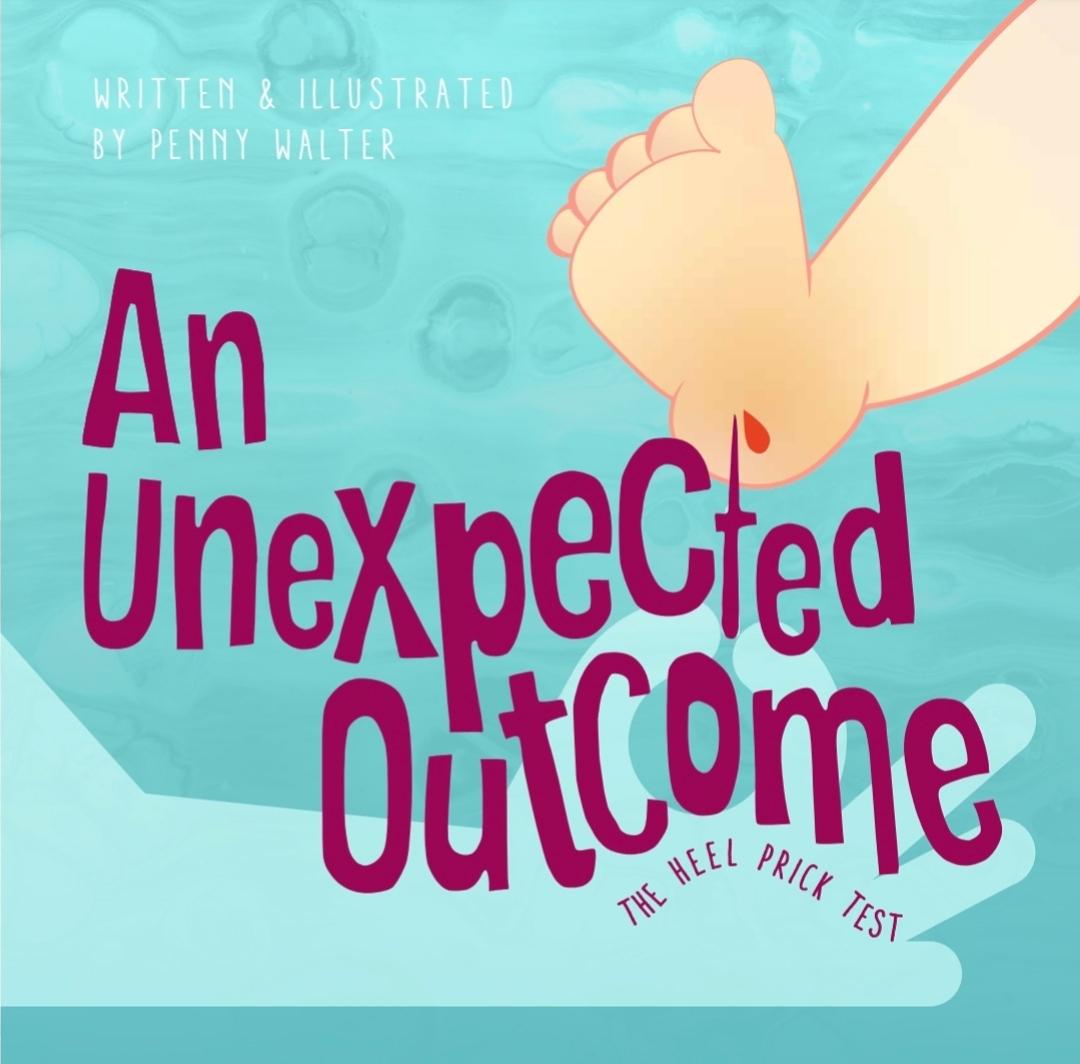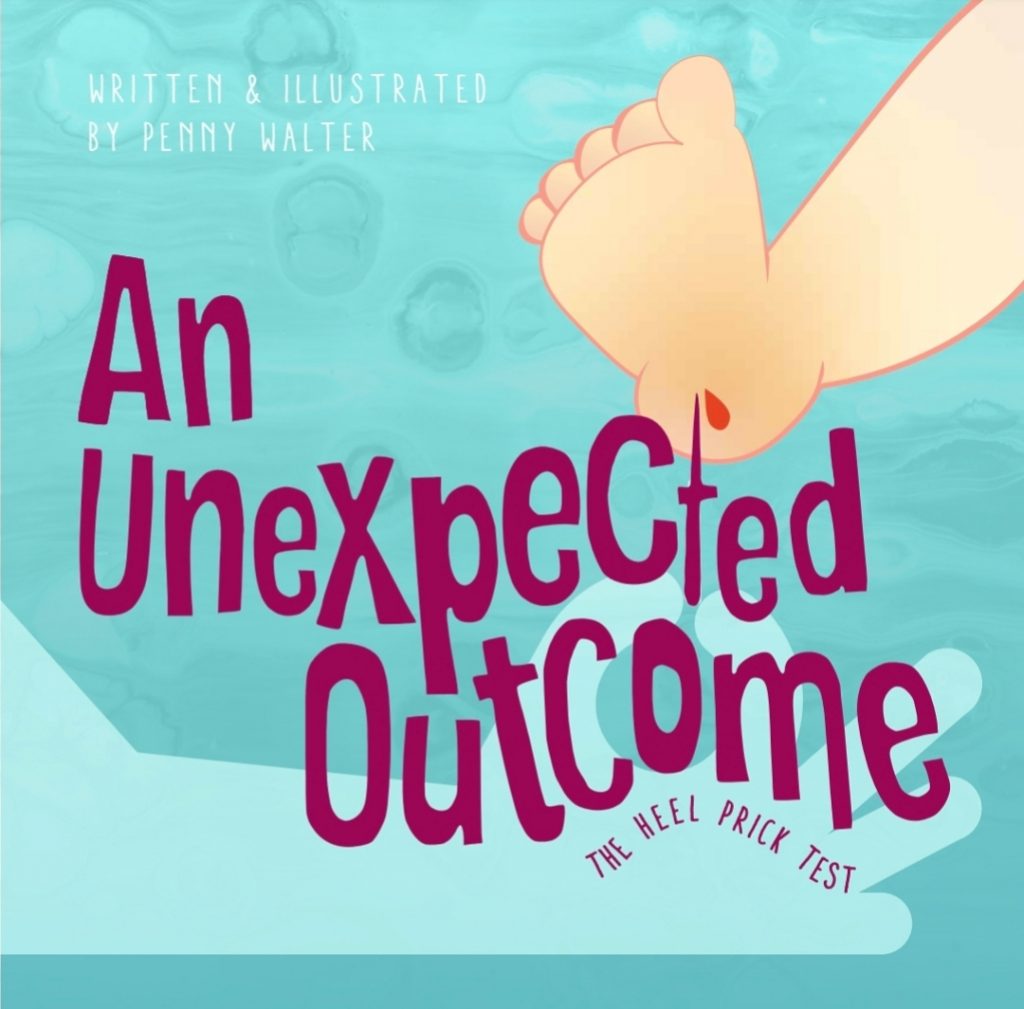 An Unexpected Outcome
Penny Walter
Congentital Hypothyroidism is a condition affecting the thyroid gland, and can be detected in a newborn screening test. This story is about receiving an unexpected diagnosis of congenital hypothyroidism, and helps give a voice to those affected, and highlights the importance of the newborn screening test (heel prick test), which can pick up signs of over 25 life impacting conditions. Early intervention is crucial to the health of so many babies. $1 from every book sold is being donated to the Metabolic Unit at the Adelaide Women's and Children's Hospital.
Buy here, or find on Amazon or Book Depository.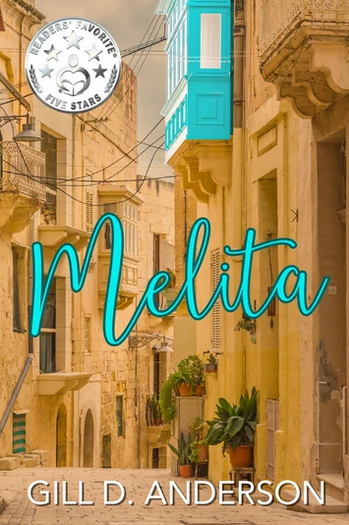 Melita
Gill D. Anderson
With little knowledge of either parent's relatives, Emily struggles with identity throughout her childhood. Moving from Scotland to Vancouver, Emily hoped to start a new life and reinvent herself, but unintentionally becomes estranged from her mother, Melita. The tension between mother and daughter finally comes to the surface and the truth about Melita's childhood in Malta unravels. Will Melita and Emily find a way to reconcile with the past?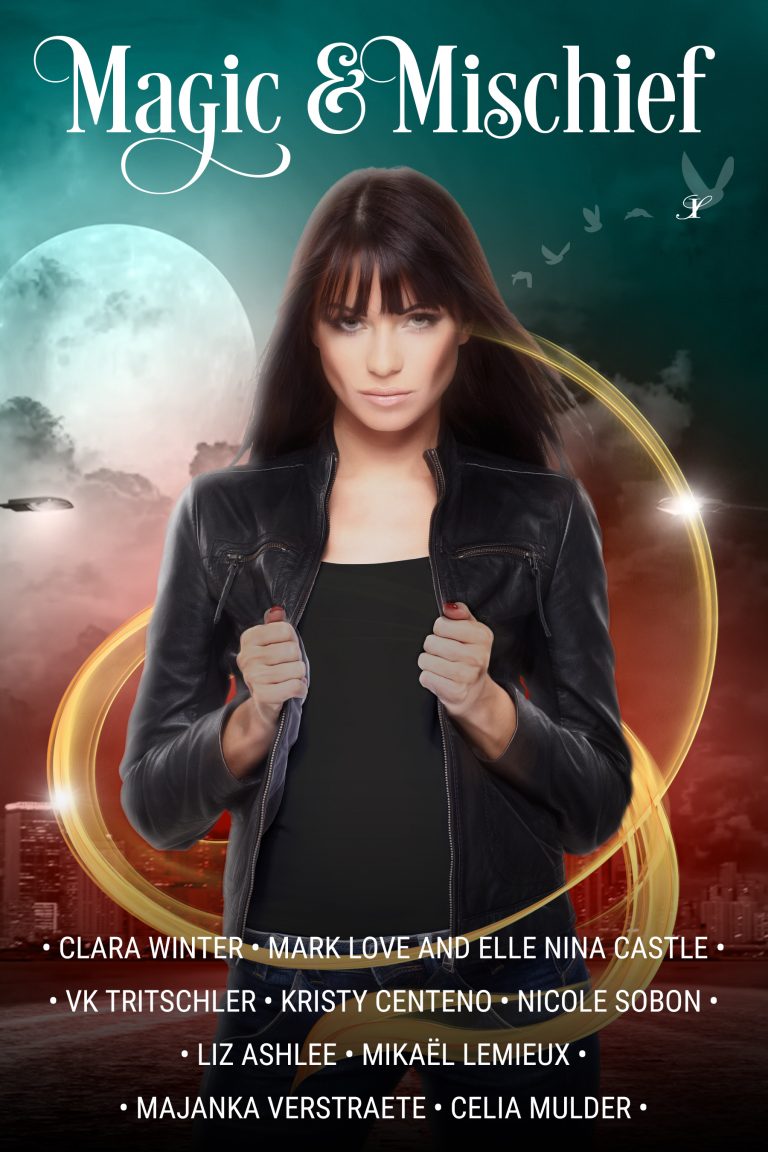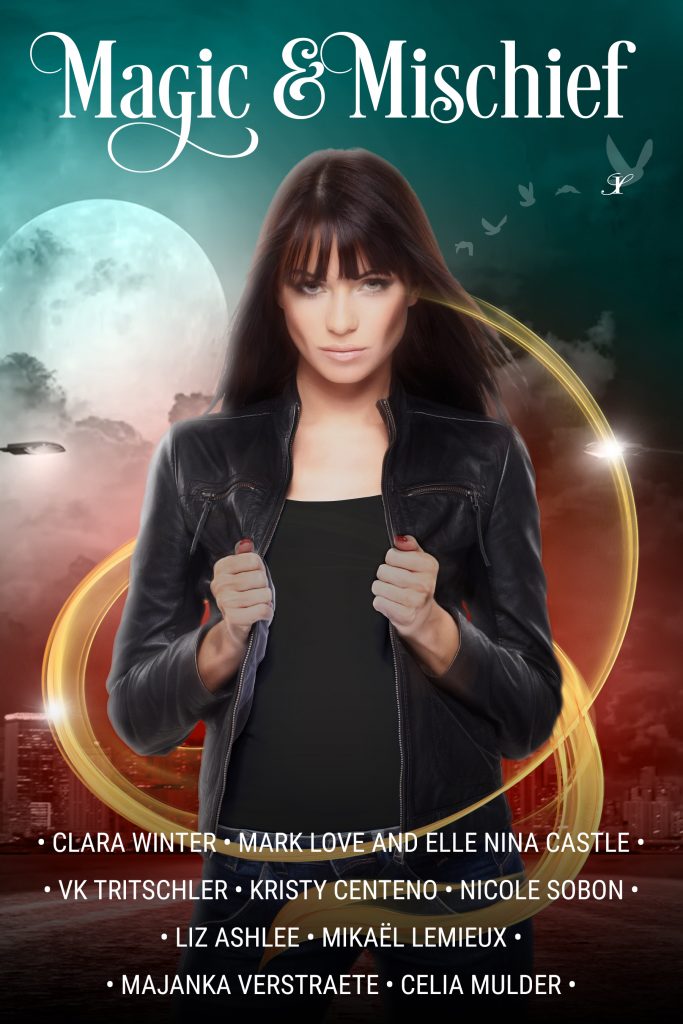 Magic & Mischief (anthology)
VK Tritschler
Whether gods or demons, when romance and magic mix, anything is possible. Join Inkspell authors as they enchant you with short stories filled with supernatural twists and turns!  VK Tritschler's 'Vital Impetus' sees Jess lost between worlds and hunted. Fighting back using newfound powers the teen has yet to understand, her only help is an old childhood friend with secrets of his own. Will their reunion be her salvation or the end of her life?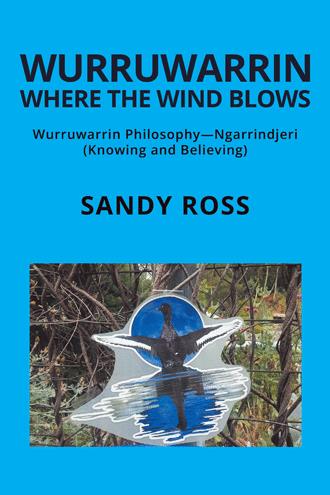 Wurruwarrin Where the Wind Blows
Sandy Ross
My book is meant to show the holistic intelligence of our traditional people. Surviving for over sixty thousand years meant the whole brain had to be utilized. The education I received left me stifled as my emotional intelligence was more in need of attention than my IQ, which was ordinary. I found the need to challenge that which was lacking in my schooling years and be passionate about change after revisiting education in the areas that I found interesting while learning as a mature-age student.
July new releases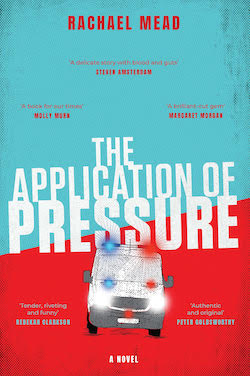 The Application of Pressure
Rachael Mead
Tash and Joel are career paramedics, coming to the rescue of Adelaide residents of every class, culture and age. When every day can bring death and violence, they maintain their sanity through a friendship built on black humour. But as the daily exposure to trauma begins to take its toll, both, in different ways, must fight to preserve their mental health and relationships. A masterful debut, published by Affirm Press.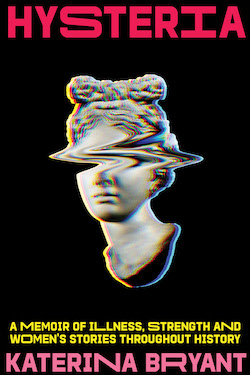 Hysteria: A Memoir of Illness, Strength and Women's Stories Throughout History
Katerina Bryant
Bryant blends memoir with literary and historical analysis to explore women's medical treatment. Centring stories of women who had no voice in their own diagnosis and treatment, Bryant finds her own voice: powerful, brave and resonant.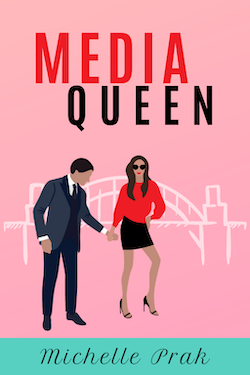 Media Queen
Michelle Prak
Jordyn Fairweather has worked hard to reach the top of the magazine world, but now she's in trouble. Younger stars are scrambling to steal her crown, and media companies are collapsing around her in the face of a new threat – the internet. Spanning the late 90s and 2000s, Media Queen is a compulsive read with an outrageous main character.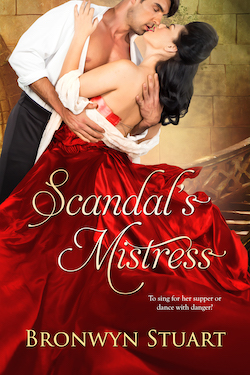 Scandal's Mistress
Bronwyn Stuart
When Carmalina Bellucini's voice fails, it's the poorhouse or the street corner for a foreign opera singer with no prospects and no protector. Until she's offered a third option by the epitome of scandal himself, Justin Trentham.
Will she be brave enough to embrace pleasure or will sin be her ultimate undoing?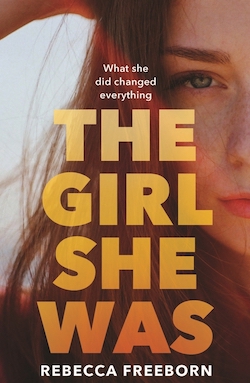 The Girl She Was
Rebecca Freeborn
At the cafe in the small town of Glasswater Bay where she works after school, 17-year-old Layla enters into a volatile relationship with her married boss. Twenty years later, she receives a text message- I know what you did. For years she outran her past, turning away from the town and her friends. Now her past has caught up. Published by Pantera Press.
Available at all bookshops, including Matilda Bookshop in Stirling.
Submit your book
If you're a Writers SA member with a recently published book, we want to know. Send your name, book title, a link to where people can buy the book or find out more information, a brief 50-word hook, and a cover image to info@writerssa.org.au with the subject line: "My new book release" 📚