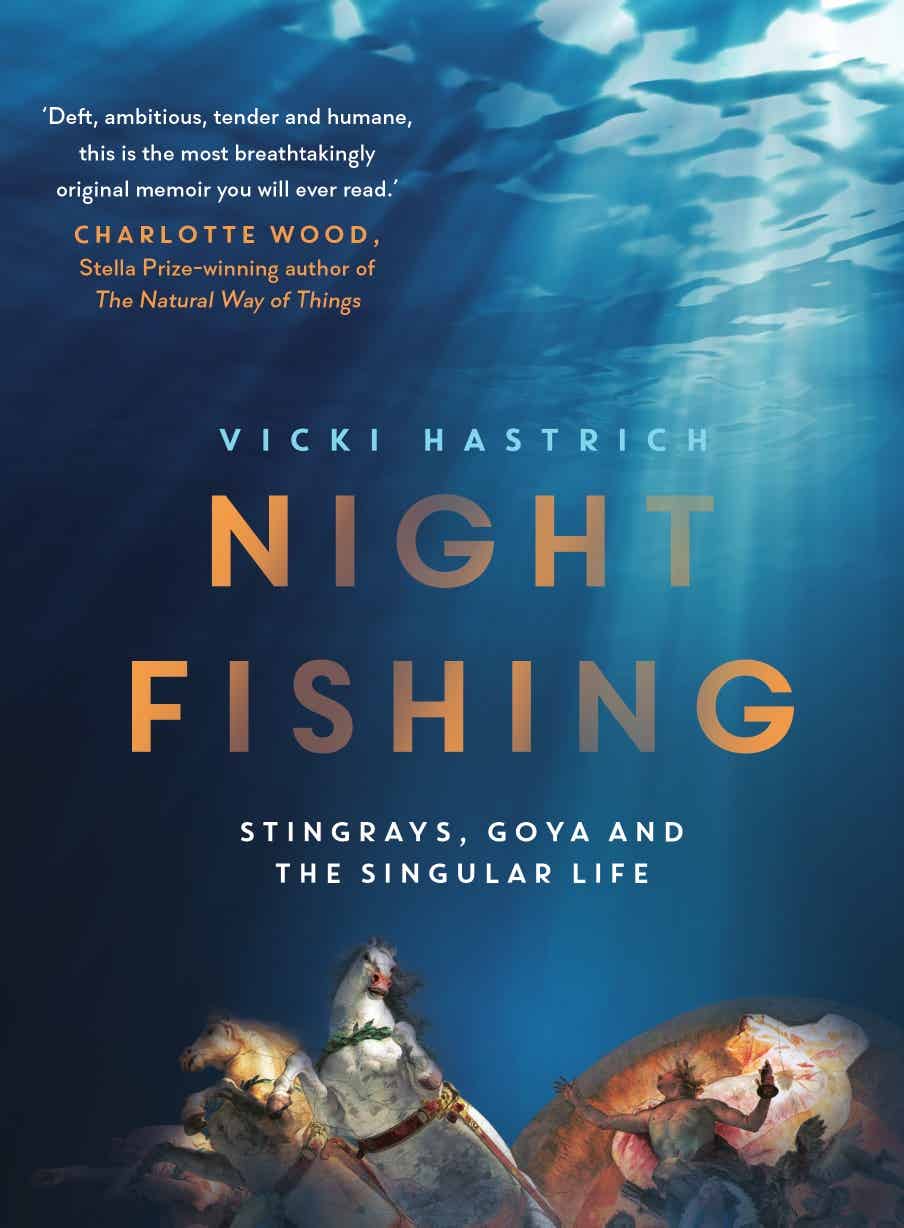 Win! Thanks to our friends at Allen & Unwin, we have a copy of Vicki Hastrich's Night Fishing to giveaway.
A luminous and remarkable memoir of a singular life in art and nature, Night Fishing unfolds as a series of expeditions or essays, undertaken in the spirit of the philosopher scientist. All the while, slowly, thoughtfully, Hastrich reveals the ordinary and remarkable detail of her life, from her childhood by the sea to her life as a camera operator for the ABC, as a historian and amateur marine biologist, and as a single woman exploring her small stretch of water.
The result is entirely new, entirely fresh and profoundly captivating. Night Fishing is a tonic for those of us who have forgotten how to slow down, how to look around, how to be part of our natural world.
'I'd liken her [Vicki Hastrich] to an antipodean Annie Dillard with a fishing rod in one hand and the whole of western art history in the other – except there simply is no other writer like Hastrich. This book will tell you things you never knew about your world and yourself, and you will never forget it.' Charlotte Wood, award-winning author of The Natural Way of Things.
Simply comment below and tell us: what nature book speaks to you?
Entries close midday, 6 November 2019, Adelaide time.
Good luck!