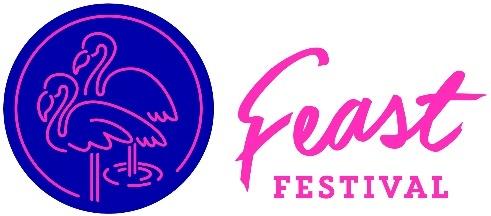 We're pleased to announce the winners of the Writers SA Feast Short Story Competition for 2019!
The competition attracted a strong field of entries, covering a range of subjects and genres from YA to historical romance, inspired by the broad theme of 'queer lives'.  All finalists were wonderfully written – congratulations to the winners and the highly commended entries!
The winning stories were distinguished by their strong ability to use personal experience to inform well-crafted pieces that resonated with broader social, cultural, and political themes.
Over 30s winner: Stephanie Russell, 'The Saga of Disputed Returns'
About Stephanie's entry: 
"I am way over 30 years old, more than double that in fact. But I haven't been trans-female all that time, just in the last four or five years. So I am still learning. I love writing, and am part of the Kensington & Norwood Writers' Group. I have written short stories for many years, and only recently started writing poetry. In the last few weeks I have even tried writing plays. So I will try just about any sort of writing. I work for ECH, a retirement services provider, as part of their LGBTI Connectors Team. We help the LGBTI community get the services they need to stay independent at home as they age."
Under 30s winner: Samantha Mylan, 'Whole'
About Samantha's entry:
"I'm a 20-year-old writer who generally focuses on the subjects of identity and womanhood. Although much of my work explores my own experience with lesbian identity, the piece I selected to share with you is a semi-autobiographical short story which explores my journey in coming to terms with being half white Australian and half Filipino.
My short story, "Whole," traverses the lifelong exploration of my biracial identity through piecing together the lives of my parents. I focused on three memories from each of my parents, symbolising key aspects of their childhood: happiness, trauma, and culture. Therefore, the major themes that underpin this piece are family, race, and identity, ultimately searching for the answer to the universal question of: Who am I? "Whole" is a deeply personal piece for me which aims to highlight the power of diversity and the beauty of embracing all parts of the self."
Under 30s highly commended:
– Jamila Main, 'Up the right stairs and through the wrong door'
– Roisin Maeve, 'Within our nacre'
– Denika Anderson, 'The heavy crown'
A high congratulations to all winners and finalists!