Writers SA is running a Writers and Readers in Residence program sending authors out to interact with communities and create new work. Read about poet Manal Younus' experience in Port Augusta as the first writer on the program: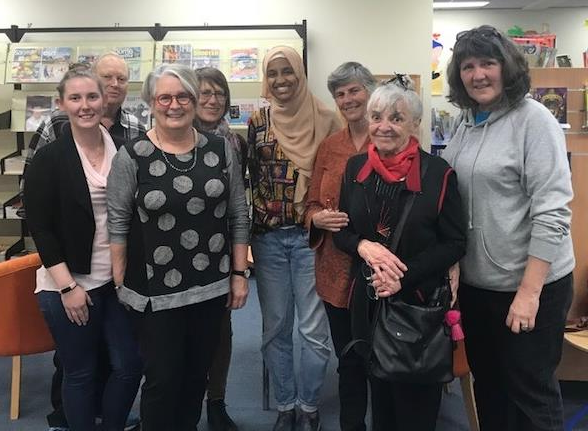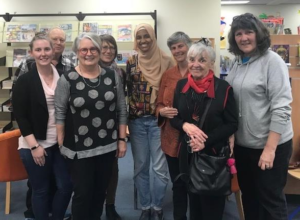 When I was in the fourth grade, we were tasked with choosing a town in South Australia to research and then present to the class. I looked on the map when Port Augusta caught my eye for two reasons. Port Adelaide Power were my family's favourite football team and my birthday is in August. In the mind of an 8 year old, a town that was basically called Port August, was built for me. I began to research the place by looking at books in the library and even sending a letter to the Mayor, the late Joy Baluch's office for some information. She sent me brochures and pamphlets with more information, this made me feel even more connected. As I learned more about its history, the dessert, the gulf, the camels and the cameleers, it became more apparent to me that there was something about this place – Camel's have always been my favourite. Noticing my growing obsession with Port Augusta, my family decided I should see it in real life, so we packed some bags and went on a road trip. I was able to take my own photos for my school presentation. For that project, I submitted a poster and a cassette tape with my commentary of our trip.
This was the first of many visits that were to come. My family returned again a few years later to ride the Pitchie Richie Railway to visit Quorn and friends in Whyallah. When I began working with Act Now Theatre and Reconciliation SA we made a couple of trips to PA to deliver interactive workshops on social cohesion. By this time I was seeing Port Augusta in a different light.
When Writers SA approached me with the opportunity to do a residency in rural SA, Port Augusta was mentioned as an option and I knew immediately that it was where I wanted to go. Not because of the childhood obsession – ok, not entirely – but because I still see the magic that I saw as a child. This place is the meeting point for desert and ocean as it is for so many parts of history. It's home to a large Aboriginal population, many with great connections to country and involvement in building their communities. It has a strong history of diversity, from the multitude of first nations language groups that would pass through and meet on that land. It hosted the first wave of tradesman and cameleers from the Middle East. I've been fascinated by the boom and bust cycles of the industries that have left their mark on the town. Many layers of stories that seem to exist there and it has such a potential for growth, and I'm charmed by the friendly nature of all who walk past. I couldn't wait to finally have the opportunity to spend time there and explore all of these things that I only knew vaguely of but had been captivated by, so long ago.
The Writers and Readers in Residence Project has been assisted by the Australian Government through the Australia Council for the Arts, its arts funding and advisory body.