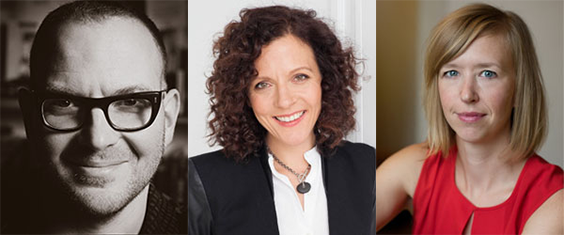 Back by popular demand, our scintillating series of Adelaide Writers' Week masterclasses returns in March. Hosted by revered international authors, this is your chance to learn from the world's finest writers, right here in Adelaide.
Join copyright renegade Cory Doctorow for a fiction masterclass on Sunday 4 March. Meet Alexandria Marzano-Lesnevich when she dives deep into memoir on Tuesday 6 March. Catch Mandy Len Catron analysing the art of essay collections on Wednesday 7 March.
These workshops will sell out – soon. Book with haste.
Fiction Masterclass with Cory Doctorow
Sunday 4 March, 2–5pm
Join science fiction author, activist, journalist and blogger Cory Doctorow for an exclusive workshop about characters, plots, the arts, the internet and why you should never, ever ask an established writer how to break into the field.
Memoir Masterclass with Alexandria Marzano-Lesnevich
Monday 6 March, 6–9pm
With The Fact of a Body, lawyer turned writer Alexandria Marzano-Lesnevich recounts her experience of a death row case, its retrial, and its intersections with her own childhood. Explore the boundaries and possibilities of memoir.
Essay Masterclass with Mandy Len Catron
Wednesday 7 March, 6–9pm
Traverse the world of the essay with Mandy Len Catron. From the personal to the ideological, she'll consider the gritty details needed to turn discrete essays into a cohesive collection.
To ensure you get the best learning experience possible, class sizes are limited at these exclusive workshops. Tickets are $90 (Writers SA members) or $135 (non-members). Do you need to join up or renew your membership?
Guests appear courtesy of our friends at Adelaide Writers' Week. Peruse their full 2018 program here.