SA Writers Centre has partnered with the George Town Literary Festival, in Penang, Malaysia, to include an established South Australian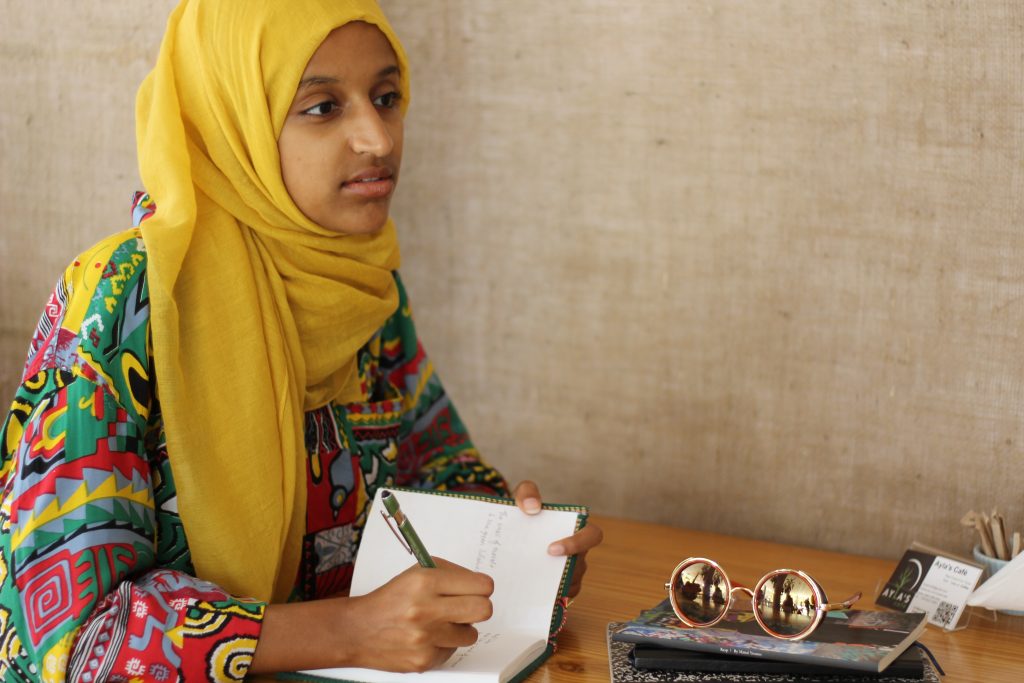 writer on the 2016 GLTF festival program. This year, Manal Younus was the successful representative.
The festival runs 25- 27 November 2016. This year's theme is Hiraeth, a Welsh word evoking a longing for a homeland that is no longer there. Check out the full program here.
Manal Younus is a South Australian based spoken word poet who believes that story telling is the most powerful tool one can own. The two time Australian poetry slam national finalist performed for the first time when she was 15, and as a young Muslim woman with Eritrean origins, she uses stories to both explore and create her identity while causing conversations to empower young people, particularly those from minority groups. Outside of the literary world, Manal works in theatre and community arts directly engaging in the development of other writers and creatives. After self publishing her first collection of poetry titled Reap, Manal has toured across the country performing her work.