SA Writers Centre was announced as a finalist in the 2015 Ruby Awards in the Sustained Contribution by an Organisation category.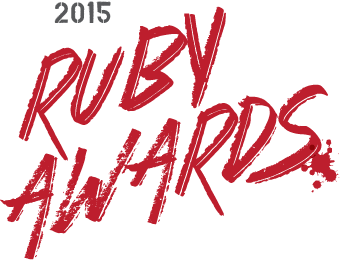 The SA Writers Centre , now in its thirtieth year,  was the first writers' centre in Australia, and one of the very first in the world. Others have been established interstate, following the South Australian model and often with SA Writers Centre's assistance. A not for profit, membership organisation, the Centre's business model has adapted over the years, but its mission remains to support writers, writing and a diverse literary culture in South Australia.  The Centre has supported thousands of members and professional writers develop their craft, navigate their careers and connect with their readers and audiences. They have always worked cross genres, supporting fiction, nonfiction, poetry, and short fiction writers, as well as screen, stage and performance writers.
The Ruby Awards are now in their tenth year and winners of the annual awards, presented by Arts SA on behalf of the State Government, will be announced at an industry celebration at Anne & Gordon Samstag Museum of Art on Friday 11 December.
Check out the other Ruby Award finalists here.