Last week was National Reconciliation Week. Carissa Godwin shares how writing can contribute here…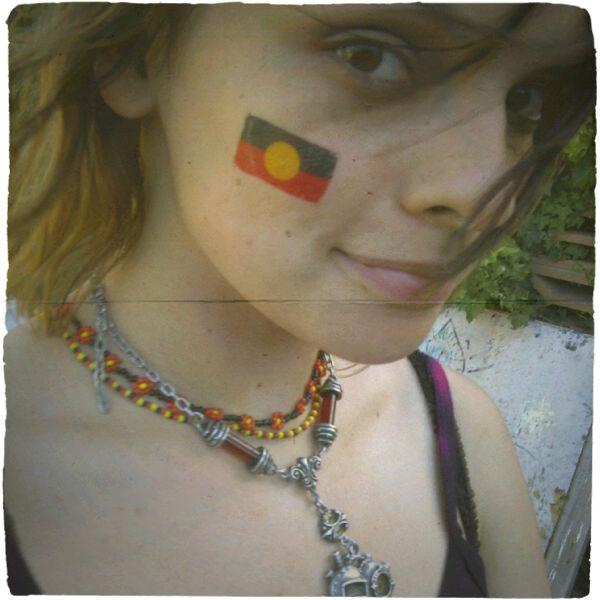 As Indigenous Australians, we are often encountering obstacles that can be a little unimaginable for people who have co existed with the rest of their known world without interruption. Being Indigenous, for me, and upon observation I feel, is a series of interruptions. Whether it be when my ethnicity has been revealed, there usually comes the interjection- "but you don't look Aboriginal", or when I am in a department store with my brother and we are stopped by staff about three times during a five minute visit or followed by security. When elderly Aunties are asked to show what's in their bags at supermarkets, when old uncles have people refusing to sit next to them on public transport, or when I am told to 'get over it' when an issue of cultural significance is addressed- be it about the stolen generation or the concept of something seemingly inane as walking on Uluru, an act which is seen as disrespectful to Indigenous Australians.
This is why the writing industry is so tremendously important to Aboriginal writers and reconciliation. It has created a platform, where we are introduced to this (sadly very new) idea of no interruptions. We get our pages, our pieces, our blogs in their entirety. And if there are comments and rebuttals to be made, that's fine, but we have been given the decency of finishing our thought before anyone could stop us. Important stories such as SA writer Ali Cobby Eckermann's harrowing Too Afraid to Cry are delivered to the country, increasing awareness of the horrific instances of the terror that came after stolen generation children were taken, and forced to assimilate. As well as these stories of cultural significance, we have stories illustrating struggles much like everyone else. Melissa Lucashenko illustrates the struggles of a single mother dealing with sexism in a farming community, as well as her apprehension at relationships in her novel Mullimbimby. A recent example of reconciliation through writing, is Wesley Enoch's success through his play, Black Diggers; researched and written with Tom Wright, giving faces to previously nameless Indigenous soldiers who fought for our country alongside their fellow Australians in arms during the first world war. People are so caught up with this idea that we are so very "other", that they forget that despite our turbulent history in this country, we are very much the same. Although some of us have stories to tell that are beyond the things can be easily empathised with others, we bleed the same as the rest of you, and writing has created a kind of reconciliation and union in simple concepts such as empathy, increased awareness, and complete sentences.
I feel Anita Heiss addresses this idea of sameness in her TED Talk.
I believe that we can write Australia towards a better future.
Carissa Lee Godwin is a young Wemba-Wemba woman, a fledgling writer, editor, and long-standing admirer of all things literary. Since graduating from Flinders University in 2010, Carissa has been juggling an acting career, involvement with animal rights groups, an editing traineeship through the Black and Write! Program, and her new position as ATSI Program Coordinator at the SA Writers Centre.