I love printed books. I love the touch, the smell, displaying them in a bookcase and stacked up next to my bed. I love to walk into a bookshop and waste away an hour of my day browsing, reading and eventually buying books!
I am a diehard print publisher of books, bookazines and magazines, and am always the first to debate every reason why print is better. But I have also had to succumb to the digital publishing age just like every other astute, vigilant publisher, and become a multi-channel content publisher, offering all our publications in print and digital options and some video content.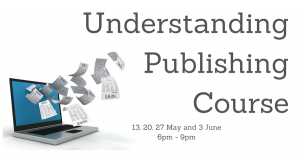 In the early 1990's I was at a publishing conference in the USA and attended a talk on the 'Super Highway Revolution' (one of the original descriptions for the internet). This talk on a revolutionary new electronic platform was meant to put the fear in every publisher that life as we knew it, was over. Well nearly 25 years later the digital revolution still hasn't really happened. Over the years I have witnessed many publishers investing in digital products that literally went down the drain wasting bucket loads of money.
The rise of digital publishing is proving to be far more unpredictable than anyone expected, and the great news for me is that we are yet to see the collapse of the printed publishing world. In the latest sales data available, print book sales are actually growing and eBook sales have flattened out.
A printed publication is yours forever; you can collect them, share them, lend them, or borrow them. Opening a book or magazine is an experience like no other, and studies have shown that more knowledge is retained through physical interaction with a printed book than using a digital device.
A printed publication is more likely to be sold as an impulse-buy, whereas a digital publication has to be marketed and then searched for on the Internet.

As a publisher of educational books I also know that printed publications are a much safer option as protection against plagiarism and copyright infringement. Publishers of digital works need to take extra cautionary steps to protect the text, illustrations, patterns and photographs; as once the publication is uploaded, it is exposed to the added risk of being unlawfully reproduced.
At this stage publishers have been unable to foresee the future of digital publishing and make valuable investments into their digital publishing programs; so until that happens I will happily continue producing and publishing printed books and magazines.
Join Tracy for the Understanding Publishing Course in May.
Tracy Marsh has published over 3 million books and magazines for the Australian and international publishing industry. Previously working out of Sydney and San Francisco, Tracy now operates her business in Adelaide publishing educational publications.