From our Members Around the World series
Singapore has a reputation for being clean and a little too contrived. The brochures emphasise the city state's hyper efficiency, business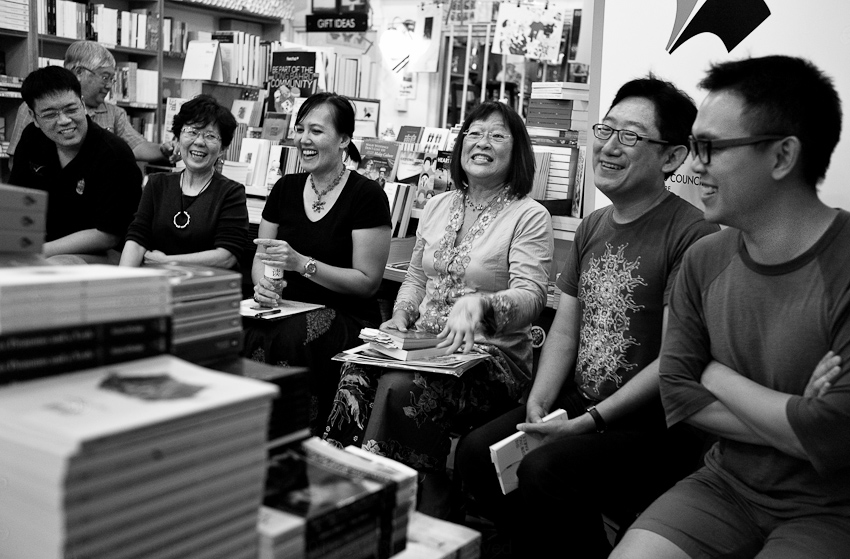 friendliness, shiny buildings, cuisine and vast shopping opportunities. These clichéd condescensions obscure the far more eclectic stories swirling around this small red dot. Singapore's literature (aka #SGLit) shows there is much more to the place beyond the dominant narratives manufactured to entice tourist, expatriate and corporate interest.
Here are some of my favourite #SGLit titles from Singapore's vibrant and diverse English literature scene:
You will find these titles in art deco, heritage listed Tiong Bahru at BooksActually – the bookstore and home of my publisher, Math Paper Press. You can also gauge the dynamism and range of Singaporean English language poetry at Poetry.sg  This new online archive has been established by some of Singapore's exciting young poets.
Located at the hub of so many social, historical, economic and political cross currents, Singapore literature reflects a mix of themes and narratives. There is a tension and play between the past (paved over and reconstructed) and the future, security and adventure, individual identity and authority, self expression, authenticity and national imperatives.
In many ways my own hybrid identity and origins – a Eurasian, born in England, growing up in Adelaide, living in Asia for over 15 years – mirror these themes. The stories in my book, We Rose Up Slowly set in Singapore, Australia and Jakarta are a mash up of these influences too.
Singapore literature is so much more than the bling saturated materialism of Kevin Kwan and the reductive simplifications I've set out here. It's challenging to do justice to the depth of Singapore literature in English without even mentioning drama, let alone the literature of the other Singaporean national languages (Malay, Tamil and Mandarin). Nevertheless, I would encourage readers and writers who ordinarily look to New York or London for inspiration to look closer to home, to Singapore, and the surprising amount of quality literature in English produced in Asia.
Jon Gresham is a writer and photographer and has lived in Singapore for the last thirteen years. His debut collection of short stories, We Rose Up Slowly, was published in 2015 by Math Paper Press. His stories have appeared in various anthologies and literary journals including Eastern Heathens and Quarterly Literary Review Singapore. He also takes photographs and blogs at www.igloomelts.com