Robin Hemley approached this masterclass by giving the nine experienced nonfiction writing students specific and applicable advice on their nonfiction projects. In various stages of conception and completion, each class member spoke in turn about their projects, from a family's experience organic farming in Italy to an errant expatriate writing from but no longer living in Bali. Robin had instruction, advice and stories—both personal and from his accomplished writer friends—to apply to class members' worries over representing others, concerns on how to insert our own voices into historical stories and how to structure a compelling nonfiction book. Robin advised the class to ask themselves, over and over again: What is this story about? What is this story really about? Only then might we reach the heart of the complex reasons we have chosen to write these books, what we hope to discover, and what we aspire to convey about our deepest beliefs.
Robin told the class that he doesn't agree with the catch-all term "creative nonfiction" because there are so many different genres of nonfiction that require different techniques, styles and tones: immersion writing, travel writing, memoir, personal essay, literary journalism. He also spoke about the very different nonfiction books and essays he has written, from a serious family memoir to immersion writing to literary investigative journalism in the Philippines. From this experience, he was able to share the ways in which the class might also think about how to strike the right tone and voice for our own projects.
That evening, Robin read from his book Do-Over, a humorous and uplifting collection of "do-overs" where, at 48, he goes back to relive his experiences summer camp, in kindergarten, at the prom, and reprises his role as the Littlest Angel in a Christmas pageant show. He read from his experience of kindergarten, involving a vengeful teacher, a teacher's pet, and a hard handful of poo. It is clear that he has reason to want to "do-over" this experience, so as a married adult with three children, he spends a week in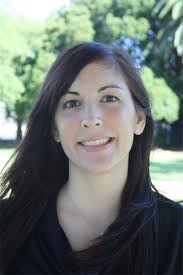 kindergarten. Surprisingly, the students treat him as just another student, albeit bigger. After his reading, an audience member asked if this kind of writing helped him to understand his experiences better. Robin said ultimately no; he does not believe that writing can be a form of therapy, but instead a way to discover and re-live those past experiences and events in new ways.
Jillian Schedneck is the author of Abu Dhabi Days, Dubai Nights and is currently pursuing a PhD in Gender Studies at the University of Adelaide. Jillian is a SAWC workshop assistant.